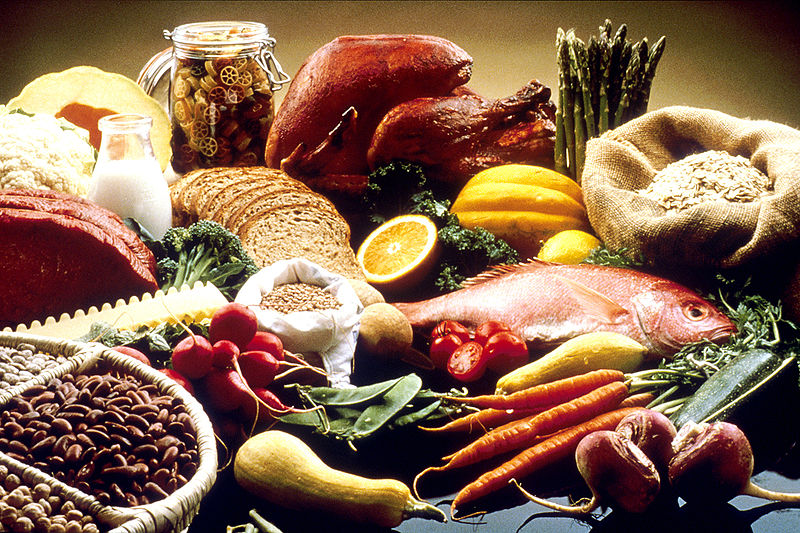 We've all been there. You get home from a long day of work, and the last thing you want to do is cook dinner. So you order a pizza, or maybe you head to the closest fast-food restaurant. And even though you know that you shouldn't be eating all those calories, and that greasy food isn't good for you, it just tastes so darn good.
But what if you were told that you could have your cake – or pizza, or burger – and eat it too? That by combining certain foods, you could create flavor combinations that are not only healthy but delicious as well?
Here are some amazing food combinations that will tantalize your taste buds!
Nuts and Berries
It is no surprise that this combination is a popular one among health-conscious eaters. Many people like to add berries to their morning oatmeal or sprinkle them on top of a salad for added flavor and nutrition. As for the nuts, you can enjoy them as is, or try out some different combinations. Some of the people's favorites include almonds and strawberries, cashews and raspberries, and peanuts and blueberries.
If you're one of those people who finds it difficult to resist a sweet and salty snack, this is the perfect combination for you! The salty nuts will help balance out the sweetness of the berries, and the two together will provide you with a healthy dose of fiber, protein, and antioxidants. Make sure to take advantage of the online discounts and coupons which can help you to save on your favorite snacks and enjoy them guilt-free! There are many options and flavors to choose from, so take your time and find the perfect combination for you.
Hummus and Veggies
Another healthy and tasty snack option is hummus and veggies. Hummus is a chickpea-based dip that is high in fiber, protein, and healthy fats. And with all the different types of hummus available these days, you can find one to fit any taste. Pair it with some fresh veggies like carrots, celery, or bell peppers, and you've got yourself a healthy and satisfying snack.
If you're looking for something a little more filling, try pairing hummus with whole-grain pita bread or tortilla chips. This combination will give you some good carbs and protein to help sustain you until your next meal. Plus, the different colors and textures of the veggies will make your hummus look even more appetizing!
Bagel and Cream Cheese
A bagel with cream cheese is the perfect breakfast or snack. The bagel provides carbohydrates while the cream cheese provides protein and healthy fats. This combination will help to keep you feeling full until your next meal.
Be sure to choose a high-quality bagel made with whole grains and without artificial additives. And for the cream cheese, try to find one that is made with organic milk and no added sugar. This way you can enjoy your breakfast or snack without any guilt.
Greek Yogurt and Fruit
Greek yogurt is a great source of protein, calcium, and probiotics, making it a perfect post-workout snack. And when paired with some fresh fruit, it makes for a delicious and healthy dessert or snack. Some of the favorite combinations include Greek yogurt and strawberries, blueberries, or raspberries; Greek yogurt and banana or peach slices; and even Greek yogurt and Nutella (yes, it's still healthy!)
Be sure to check the ingredients list when purchasing Greek yogurt, as some brands add a lot of sugar to their products. Look for yogurt that contains around 10 grams of sugar or less per serving. This way you can enjoy the sweetness of the fruit without overindulging.
Salsa and Chips
One of the most classic food combinations is salsa and chips. And for good reason – it's delicious! Salsa is a spicy, tomato-based dip that is perfect for dipping chips, tacos, or even just eating straight out of the jar. But be careful – it's easy to overeat salsa and before you know it you've downed an entire jar!
If you're looking to enjoy salsa without feeling guilty, try pairing it with some healthy tortilla chips. There are many brands and varieties of tortilla chips available these days, so you're sure to find one that fits your taste and dietary needs. Look for chips that are made with whole grains, non-GMO ingredients, or even organic certification. That way you can enjoy your salsa without feeling guilty about the unhealthy ingredients in traditional chips.
Pizza and Salad
If you're feeling adventurous, why not try a pizza and salad combo with different ingredients? This may not seem like the most natural of combinations, but trust the experience – it works! And it's a great way to get your veggies in for the day. A simple salad with greens, tomatoes, and cucumbers can be a great complement to a slice or two of pizza.
On the other hand, if you're looking for something a little more filling, try adding some protein to your salad. Grilled chicken, shrimp, or even tofu would be a great addition. You could also add some roasted vegetables like bell peppers, zucchini, or eggplant to make your salad stand out.
Trail Mix and Apple
This is a great combination for on the go. The apple will give you some fiber and the trail mix will give you protein and healthy fats. Plus, it's a great way to use up any leftover trail mix you may have in your pantry.
Be sure to choose a trail mix that is high in healthy nuts and seeds and low in added sugar. Some of the best include almonds, cashews, pumpkin seeds, and chia seeds. And if you're looking for something a little bit sweet, try a mix that includes dried cranberries or raisins. Additionally, try to choose an apple that is firm, not too ripe, and preferably with skin that is not waxed. This will help minimize the number of pesticides and chemicals you're consuming.
Peanut Butter and Jelly
This classic combination is a favorite for good reason – it's delicious! Peanut butter is a great source of protein, healthy fats, and vitamins and minerals like magnesium, potassium, and zinc. And jelly is a great source of sugar, carbohydrates, and vitamin C.
When combined, peanut butter and jelly provide a perfect balance of macronutrients to help you sustain your energy throughout the day. Plus, it's easy to make and can be eaten on the go. Simply spread some peanut butter on a piece of toast and top with your favorite jelly or jam.
Whether you're looking for something healthy and nutritious or something decadent and sinful, there's a perfect combination out there for you. So get creative and experiment with different flavors and ingredients – you may be surprised at how delicious they can be!