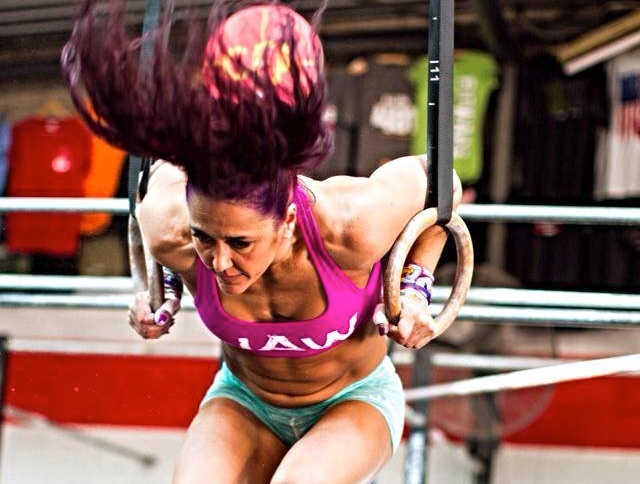 15.3…
14min AMRAP
7 Muscle-Ups
50 Wall Balls
100 DUs
Holy shoulders! If you haven't had the pleasure of doing muscle-ups after wallballs or double-unders, you are in for a nasty-ass shock. In fact, even if you have combined these movements, it's going to be awful, and you know it!
This workout is about pacing, staying relaxed, knowing your numbers and not burning-out your shoulders in the first round.
I'd strongly suggest dropping your arms between each wall ball, holding the arms up for 50 wall balls will be unnecessarily fatiguing! And do not jump, unless you are five feet tall, keep your feet planted on the ground. I'd break the wall balls up with a predetermined rep scheme from the start, it may seem unnecessarily conservative in the beginning, but will certainly pay dividends heading into the second and further rounds.
The double-unders are going to be a bit tougher than usual with the fatigued shoulders from wall balls, so don't lose it mentally if you miss a few and end up with forced breaks during the 100, just stay calm and carry-on. The momentum for keeping the rope turning should come from the wrists not the shoulders. Use a lighter rope and I'd recommend an Rx Smart Gear rope for the job – they're all quality and efficiency.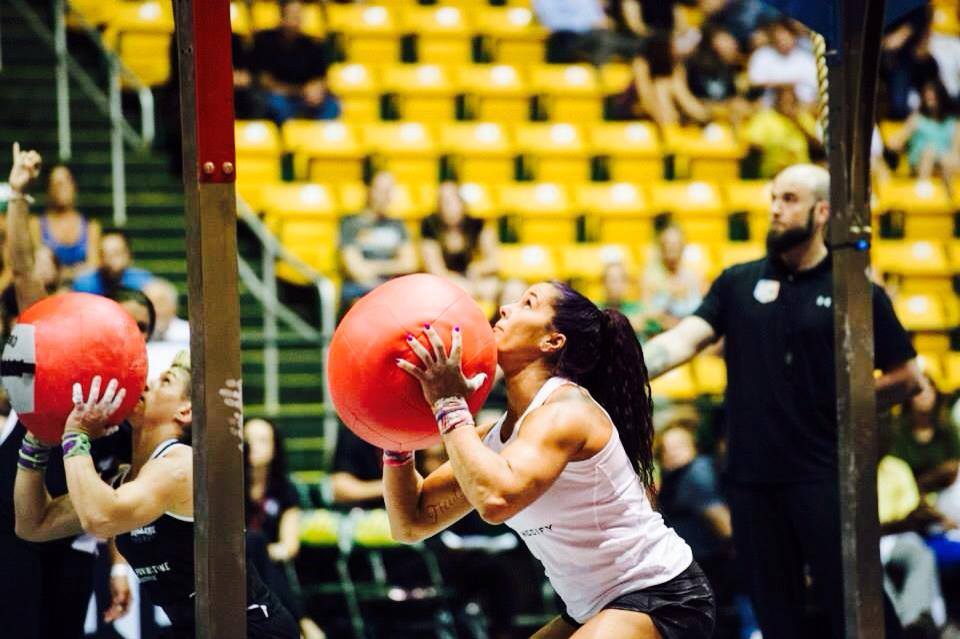 The workout really only begins after the first round has been completed – unless of course you're trying for your first muscle-up during 15.3. If that is the case for you, be brave, set yourself up for success, give it everything you've got, stay badass-positive. All over the world people will be getting their first muscle-up during the next 96 hours!
Julie Foucher certainly set the standard for women in 15.3 completing 501 reps during the live workout announcement against Lauren Brooks. She's a beast at muscle-ups, she has a beastly engine, however she did look like she was working hard in the muscle-ups – in charge, but certainly not going unbroken sets of 7.
We may see some men go unbroken sets of seven, but most people will end up doing singles after the first round – or even in the first round.
This is a tough workout, that will absolutely test your metabolic conditioning and gymnastics skills – under extreme fatigue! Love it!
There is certainly scope to repeat this workout within 96 hours, so if you plan on having a second crack at 15.3, make sure you give yourself a good two days break, get a massage, roll out and have a better strategy going into your second attempt!
Stay calm, have a plan, do your best, play CrossFit! Go get it!
FAF!