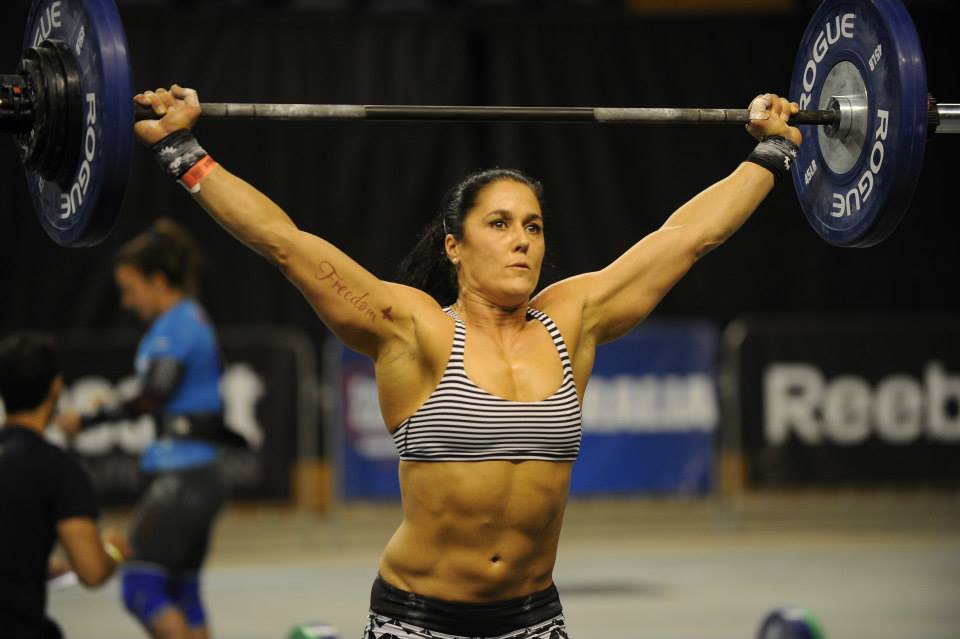 Three words of advice.
1.) Protect your hands.
2.) Don't blow your grip and your wod in the early rounds.
3.) Keep your breathing controlled and relaxed.
Although the movements are different from last week's 15.1, it's much the same workout. High rep, light barbell work combined with a high-rep gymnastics movement.
It's unlikely you're going to want to do this workout again within 96 hours, unless you have hands of steel. So have a good plan and hit it once. Use JAW Pull Up Grips and remember – chalk is your friend! Also refer to my Extreme Hand Care article here for what to do in future to enjoy bulletproof palms!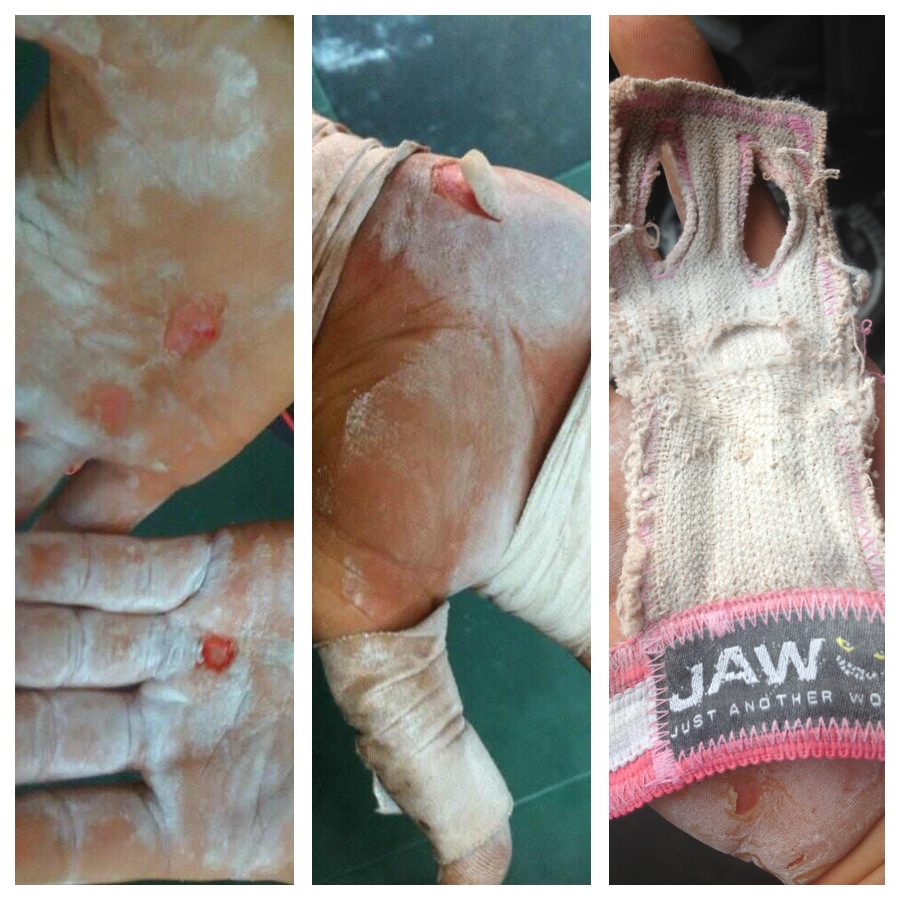 I'd suggest making sure you set yourself up so that you barely have to jump to the rig, set up a box or plates to make it easy to reach, but not so high that you inhibit your kip in any way!
Have the chalk close by, your own supply. Keep your breathing rhythmical and relaxed, don't let it get ragged, don't push beyond the red line until your final run for reps… stay relaxed and controlled.
Break your chest-to-bars into bite size sets from the start, it'll all seem peachy for the first couple of rounds (hopefully), but as soon as that grip goes, your workout will suffer and time will tick by very, very quickly.
If you end up doing singles, keep the rest interval to an absolute minimum. I think it's a better strategy to do fast singles rather than bigger sets with longer-assed rest intervals, however if you do that, you must ensure you don't get lured into having long rests!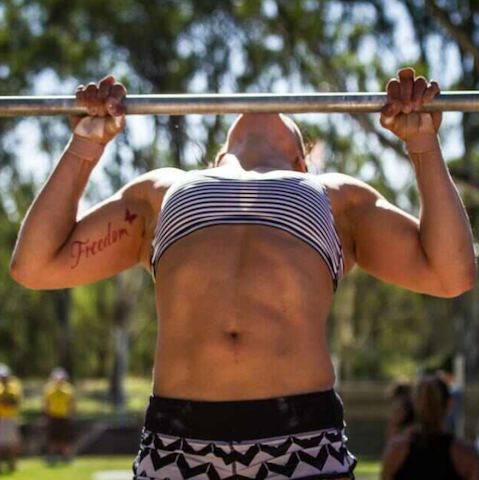 The overhead squats should be steady and consistent, you just don't want to come off those squats gasping for air and unable to flow into your chest-to-bars. Stay as relaxed and unbroken in your overhead squats as long as possible and try and make this portion of the workout the 'rest phase'. Squat snatch the first rep, but only if you know it's reliable, otherwise you'll waste precious energy, or even worse, fail a rep!
If you competed in last year's open you will have a benchmark for CrossFit Open 15.2. Time to see if a year's training has paid dividends!
Good luck, have fun!
3,2,1…go!
For more advice and tips on 15.2, click here to check out Katie Hogan's strategies on the workout.