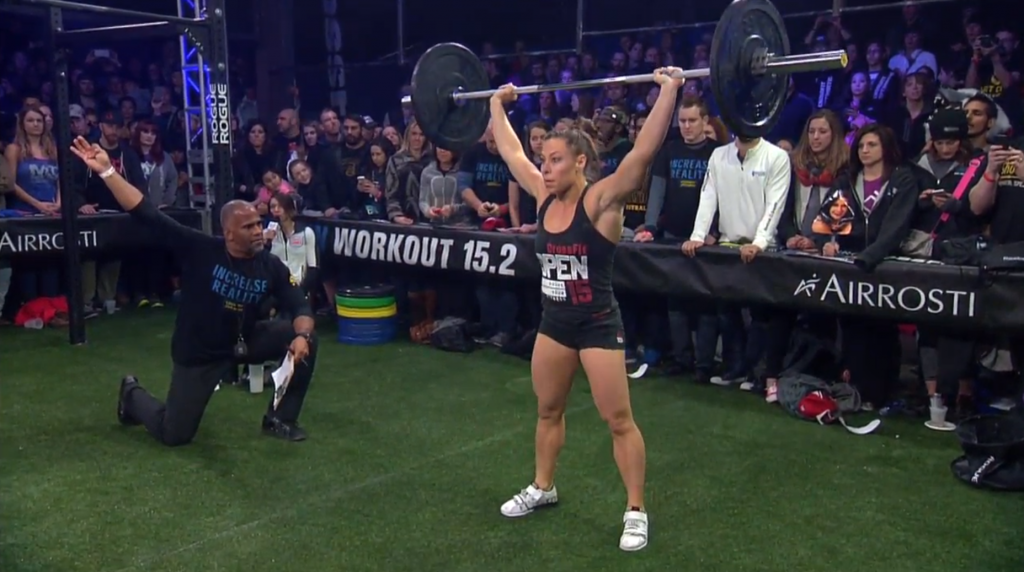 After a tough repeat workout, which consisted of overhead squats and chest-to-bar pull ups, it was Emily Bridgers who beat Michele Letendre in the live workout announcement for 15.2.
Both girls did this workout last year (14.2) and finished inside the top 12 worldwide, with Letendre scoring 333 reps and Bridgers 337. So it was always going to be an interesting battle to see who came out on top.
From the beginning both athletes took it easy, cruising the the rounds of 10, 12 and 14 reps with unbroken sets on the OHS's.
By the fourth round (round of 16 reps) we could see a bit of fatigue showing in both Letendre and Bridgers as they began to break their chest to bar pull ups into sets of four and five.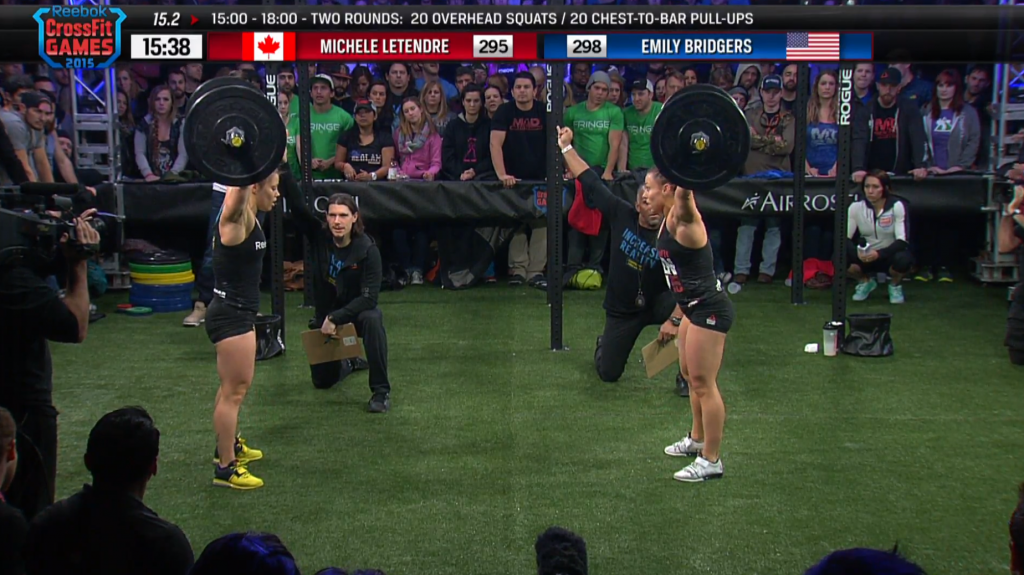 For most of the workout, Bridgers held a slight lead in reps, although in the fifth round (round of 18 reps), Letendre overtook Bridgers for the first time all evening. That lead was short lived, however, as Bridgers flew through the overhead squats and completed the round with less than 30 seconds to go.
To date, Camille Leblanc-Bazinet is the only female athlete to make it past the round of 20 reps when she scored 404 last year. However, it looked like we would add to that as Bridgers powered through the first round of OHS's and chest-to-bars.
Bridgers and Letendre broke thier overhead squats up for the first time in the workout and, in the end, the time of rest in between proved costly. Both athletes also found it hard to string together consistent chest to bars and ended up falling short of finishing the round.
With 40-seconds to go Bridgers needed to complete 20 chest to bars to complete the round. With 10 seconds to go she needed just seven. By the end of the workout she fell three reps shy! Letendre on the other hand, faded towards the end and was 16 reps shy of moving onto the round of 22s.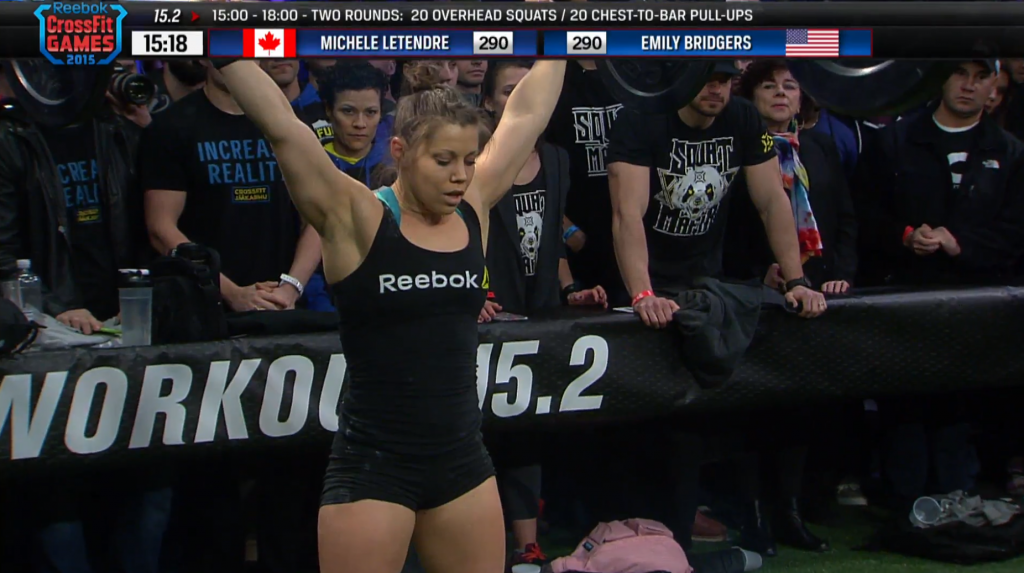 The final scores for the live announcement workout for CrossFit 15.2 saw Emily Bridgers on 357 and Michele Letendre on 344.
Bridgers score was 20 reps better than what she registered last year in 14.2, and Letendre's was 11 better, showing both girls have imporved significantly over the past 12 months.
For a full breakdown of the Bridgers vs. Letendre head to head battle in the CrossFit Open 15.2 live announcement workout, check out our live blogging of the throwdown, which can be found by clicking here.
For the full description of 15.2 you can find the workout here, and the full breakdown for all divisions on the Games website which can be found by clicking here.