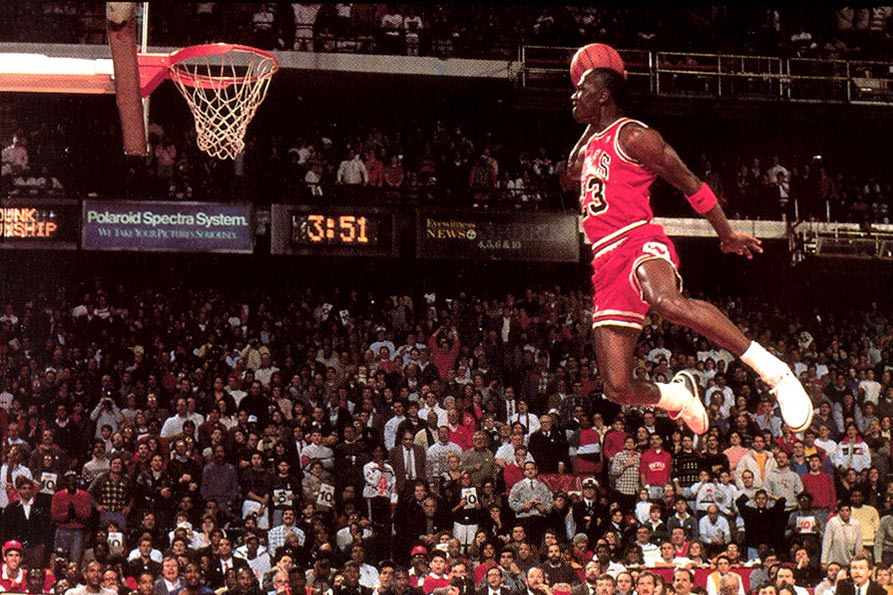 Did you know that $3 million worth of Jordan sneakers sold every 5 minutes in 2022? From the most obscure to the most iconic Jordan sneakers, the shoes are in high demand.
Have you ever wanted to start a Jordan sneaker collection but don't know where to start? With high prices and a ton of options, choosing the best Jordan sneakers can get overwhelming.
The following guide will explain how to begin collecting Jordans in the most efficient way possible. Read on and start your journey to becoming a full-fledged Jordan sneakerhead.
Basic Jordan Sneaker Knowledge
First, you'll want to learn as much as possible about Jordans so that you can make more informed purchases. Start by reviewing the fascinating history of Jordan sneakers.
When learning about the history, you'll get an idea about what makes the brand special and different sneaker models. Also, it's just as important to keep up with the latest news.
Find some good blogs and social media accounts to stay informed about new releases and leaks. You should also consider joining a network of sneakerheads to bounce ideas off of and ask questions.
Networks are also a good way to buy authentic sneakers online, make trades, and find deals. Just make sure the network you choose seems trustworthy so that you don't get taken advantage of!
Preferences and Organization
After you get some basic understanding of Jordans, you can start fine-tuning potential selections. First, make sure you know what size to wear and that you're done growing. There's no sense in dropping money on a pair that doesn't fit or that you'll grow out of.
Decide on what releases you like the most and what their function is. Do you want Jordan sneakers that look unique, that are rare, comfortable, or a mixture for your collection?
Plan out how you'll organize your collection and how/if you intend to display your Jordans. Factor things like storage boxes and display cases into your budget. Keep the Jordans you plan to wear often separate from the sneakers you plan to keep immaculate.
Buying Retros
If you're into an old-school look, consider adding retros to your sneaker collection. They're re-releases of earlier Jordan models using updated shoe-making tech and slight changes to the material. Keep in mind that sneakerheads refer to the original models as "OG".
For example, the OG Air Jordan 1's got released in 1985 but there have been tons of re-releases over the years. Each type of Jordan typically has a retro release, but the Air Jordan 1 has the most with almost 100 retros.
‍You'll find that OG Jordans usually have a much higher resale value than a retro version. Not only are OGs harder to find, but newer Jordans use more affordable and efficient materials as time goes on.
The Importance of Colorways
A colorway is an Air Jordan with a special combination of colors for its design. The general design for the sneakers often stays unchanged, but the color pattern alters.
There's an insane amount of colorways for each Jordan edition, so it's hard to keep track. For example, Air Jordan 1s have 23 colorway options all by themselves.
The story behind each colorway is what really adds value and importance. For example, the colorways that Jordan wore for game 5 of the NBA finals in 1997 have a higher value than others. Jordan scored 38 points in the shoes for the win while battling food poisoning.
Other popular colorways worn by Jordan include the black and red sneakers from Nike's "banned" campaign. The black, white, and red sneakers Jordan wore the most during his 1985 season also have a lot of value among sneakerheads.
Collaborations
Different collabs and player editions of Jordan sneakers include names attached to them outside of MJ. Collaborations usually involve celebrities, rappers, fashion designers, or an athlete who helps create their own unique version.
Collabs usually get released in a very limited supply which makes them very rare and valuable. Oftentimes, fewer than 50 pairs get released of a Jordan collaboration.
An association with a cherished public figure can also give a boost to the importance of a collab. If the collab gets done with a high-quality designer such as Dior, it usually gives the shoe more value amongst fashion fans.\
Deadstock Meaning
Sneakerheads often use the term "deadstock" to refer to sneakers that were never worn and still have their initial tags. Deadstock Jordans usually cost a lot of money to obtain because of their rarity. Think of it as the "mint condition" of the sneaker world.
Some sellers on platforms such as eBay list Jordans as near deadstock or very near deadstock. However, that might mean that they were worn at least once, which makes them ineligible for deadstock labeling.
So, make sure to buy "near deadstock" sneakers with caution because the seller might ask for more than their condition is worth. If you see the term "on ice", it means the seller bought the sneakers to sell later and doesn't plan to wear them.
Sellers offer no guarantees when they use a term like "on ice" either, so it's best to stick to "deadstock" only. Note that "dead stock" with a space between the words refers to sneakers that didn't sell well and aren't very valuable.
Starting Your Jordan Sneaker Collection
Now you know the basics and how to intelligently start your Jordan Sneaker Collection. Review the brand's history, choose your style, plan to organize, and study terminology.
Paying close attention to the difference between terms like "deadstock" and "dead stock" could make or break your collection! Check out the rest of our site for more tips on fashion, culture, and much more.