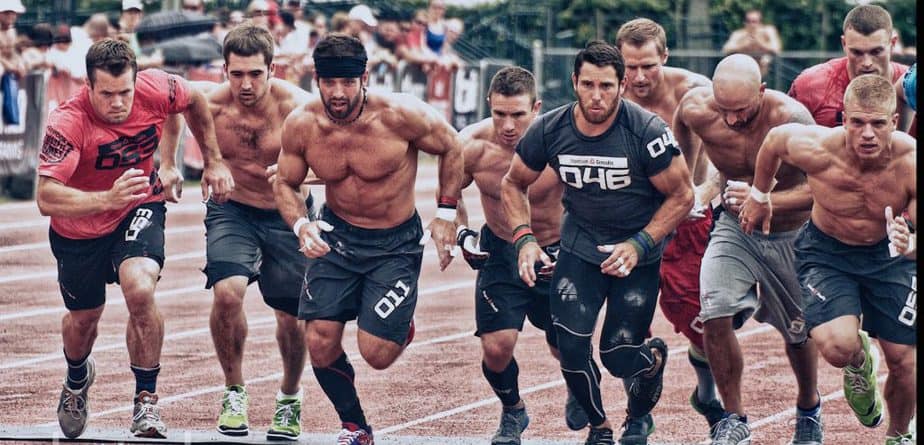 Ten years ago, if you told someone you were planning on doing a marathon without doing much running in the lead up, they would call you an idiot.
However, since the emergence of CrossFit and functional fitness training, the idea isn't so far-fetched anymore.
Five years ago I was talked into doing my first ever Marathon. At the time I didn't really like running at all. Aside from the running I did while playing sports like football and basketball, I never really ran much at all. So the idea of having to actually complete 'running based training' in the lead up to the marathon, didn't sit well with me.
It was then I decided to use CrossFit style training as my preparation for the marathon, a 26 mile run. When I told my friends my plan to do very little running in my training regime, I was met with a bunch of blank looks. "You've gotta' be kidding me" said one. While another uttered a bunch of obscene words and started laughing in hysterics.
It's fair to say no one expected my plan to work. But, I was determined to see it through and use CrossFit training for a marathon.
The Theory
To run a marathon, you will need a decent level of aerobic capacity and endurance. My theory was to add more 'endurance' type metcon workouts into my training. As I didn't want to lose my strength, I continued to use weights and gymnastic movements in my workouts, but just ensured that every one went for more than 45 minutes.
I also knew that I had to condition my 'running' muscles. So I tried to include small runs into each workout, even if it were just 200m sprints at the beginning of each round, or a 400m 'buy-in' at the start of a workout. I know the benefits of half marathon running in preparation for the bigger run, but personally I didn't program any into my training.
The Workouts
As mentioned earlier, I made sure each workout went for at least 45 minutes. So the first thing I did was look up some of the longer, Hero WOD's, and added several of those to my regime. So workouts like Murph, Hollywood and Whitten were all added to my monthly training schedule. I then picked workouts like Cindy and Fight Gone Bad and extended the time-cap to 45 minutes.
Basically, I was using normal CrossFit programmed workouts and tweaking them slightly so I would be at least training for 45 minutes.
How Much Did I Run?
To be honest, I barely did any running in the lead up to the marathon. Apart from the small runs that were included in my CrossFit workouts, I didn't do any running specific running. So I was kinda like that kid at a boxing studio who struggles to use the beginners punching bag – I sucked at running!
Two weeks out from the marathon I decided to go for a 5k run, just to see how my body handled it. I can't remember the exact time, but it wasn't amazing. But more importantly, I felt fine at the end of it and more than able to continue.
Did it work?
It really depends on what you define as 'working'. My aim was always to just finish the marathon in a decent time and not break down. In the end, I crossed the finish line in just over 4 hours. My time was far from impressive to many runners, and the slowest in my group of friends who were competing.
But, considering I did barely any running in the lead up means the CrossFit endurance training I completed must have worked.
I know people who pound the pavement every day for hours in the lead up to marathons. Many of them finish in a time just under 4 hours. I essentially exchanged the running for CrossFit training and finishing roughly 20 minutes behind them.
There is no doubt that training is important for marathon runners. Another important thing is to always keep yourself motivated. The best way to motivate yourself is to work toward a goal and reward yourself. How about creating race medals custom for completing a training phase, reaching a certain running distance, or hitting a weight goal? Or as a fitness event organizer, a custom medal makes a great gym promotion, a fundraising prize, or a reward at a corporate event! Visit GS-JJ for easily customized medals for any occasion!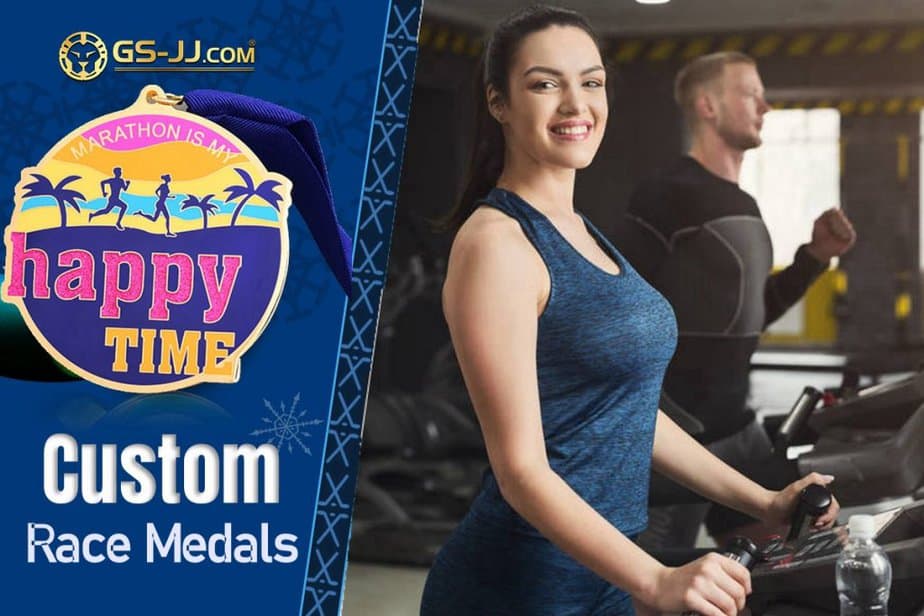 So in short, yes, CrossFit training in proper CrossFit training gear, in my opinion, can certainly prepare you for a marathon. And try not to believe people who claim you have to sacrifice muscle size and strength to be able to train and complete a marathon. I managed to maintain both while crossing the finish line in a reasonably respectable time.