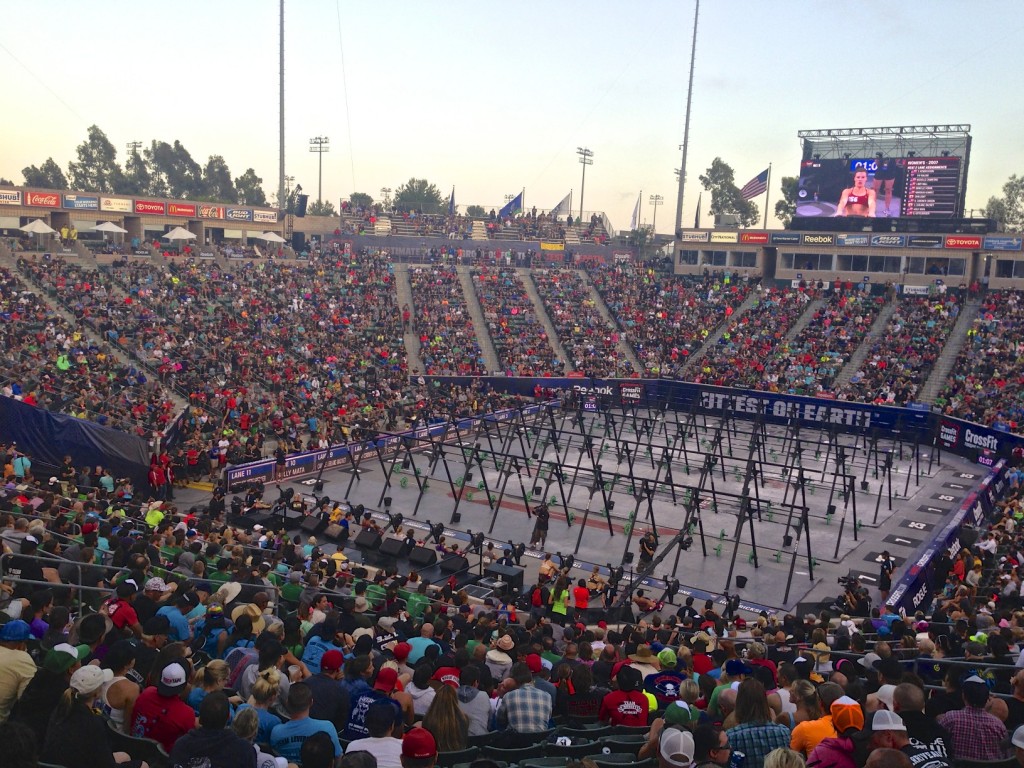 Make sure you set your alarm clocks for 10AM (Pacific Time) on Wednesday, April 30.
That's when tickets to the 2014 CrossFit Games will officially be released to the public at AXS.com!
Last year, tickets sold out within minutes so be sure to get onto the website well before the 10AM rush, and for those outside of America, make sure you set your calendars to US standards so you don't miss out.
Once again, there will be two types of passes on offer for the 2014 CrossFit Games with a limit of four tickets for purchaser:
Gold ($200 for a multi-day pass) – Access to all public areas during the Games including the soccer and tennis stadium.
Silver ($125 for a multi-day pass) – Access to all public areas during the Games excluding the tennis stadium.
Silver and Gold fans will have access to the beer garden, vendor village, CrossFit Experience and other spectator areas. Both passes provide three-day access to the StubHub Center from July 25-27.
Prices have risen slightly this year, with Gold and Silver tickets increasing by $50. However, they do include taxes and parking at the venue, which cost $45 for the three days in 2013.
Affiliates who had 50 or more people register for the CrossFit Open will have the opportunity to purchase two Gold passes in a pre-sale, while each competitor who qualifies for the Games will have the opportunity to buy passes for family and friends.
If you do miss out on tickets this year it doesn't mean you can't come down and watch some of the action. The 2014 CrossFit Games Masters Competition will once again be held at the StubHub Center from Tuesday through Thursday, July 22-24 with free admission for the public!