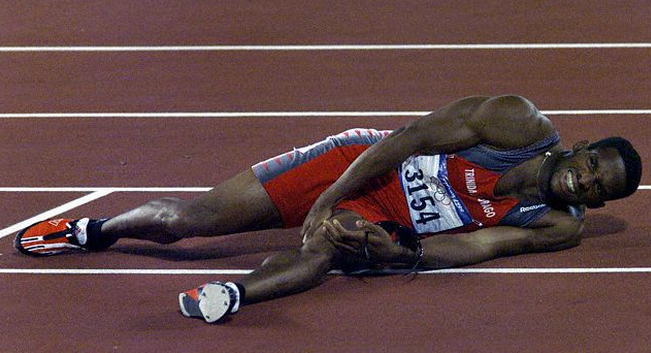 Whether you professionally do sports or love to dabble into swimming, soccer, or athletics on occasion, having sports insurance close by is a good idea. While not a certainty, sports injuries can crop up at any moment, regardless of your training or experience. 
According to data, around 21.9% of sports require over seven days to heal, with children and teens doing sports suffering around 3.5 million injuries yearly. If you're planning a trip abroad and want to do sports in a different country, sports insurance is a must. Let's take a look at why that is and how you can prepare better.
How to Prevent Sports Injuries from Happening in the First Place
Before we tackle how sports insurance can help you abroad, let's discuss some preventive measures for sports injuries. Whether you travel to Germany, France, UK, or Russia, each country will treat your injuries differently. From a legal medical perspective that is. 
Depending on the severity of your injury, this can result in a lot of paperwork, especially if you are a contestant in a tournament abroad. While some tournament committees such as the Olympics handle sports insurance on their end, this can still be problematic. Instead of reacting, try acting instead, and do what you can to avoid being hurt in the first place. Here are some of the things you can do to better protect yourself from sports injuries:
Always use protective equipment and apparel depending on the sport
Warm up properly before attempting to do serious sports
Take frequent breaks and hydrate yourself
If you feel pain – stop, assess your body, and rest
Always use the proper technique to do your sport – don't experiment
Find and contact a sports doctor in case of emergency
Consider Translating your Sport Insurance
When it comes to sports insurance, traditional insurance companies may not be inclined to feature such programs. Instead, you will have to look for specialized insurance designed for your sport of choice to be as safe as possible. Before heading out, you can also translate your written sports insurance through translation companies online to make any potential use as smooth as possible. Whether you head to Europe, Asia, or Africa, a translated sports insurance by a certified sports insurance company will work better than traditional insurance would.
Apply for Official Tournaments & Facilities to be Viable for Insurance
Whichever sports insurance agency you choose to work with will want as much proof about your time abroad as possible. This includes participating in legitimate, certified tournaments, sports facilities, and resorts. You can be proactive and immediately tell your insurance agency about where you will do sports abroad to avoid any suspicion of insurance fraud. Having the proper paperwork for your participation in sports events abroad will ensure that your insurance is valid. Likewise, your hosts will feel safer knowing that you got sports insurance before coming to them. 
Look for Clinics Which Accept your Sport Insurance
Depending on the policies in your sports insurance, you may have to go out of your way to find a clinic to treat your injury. While going to a different US state with your insurance won't be an issue, going to Italy, Greece, Denmark, or other countries may cause issues. That's why you should look up professional private clinics in whichever country you intend to visit ahead of time. Look for their sports insurance acceptance policies and reach out if you have any questions about your local sporting activities. Odds are that you won't be able to simply visit a government institution with private insurance issued in your country. Look for a clinic adequate to your sport ahead of time.
Don't Risk your Wellbeing and Prepare Adequately (Conclusion)
It's not worth going abroad to do sports without proper health insurance, especially if you're into extreme sports. Many insurance companies also contain policies about additional health checkups upon arrival back to your country, so collect your paperwork diligently. This shouldn't dissuade you from enjoying your time doing sports abroad, however, but be mindful of your wellbeing to not regret your sporting decisions.
Bio: Michael Carr is a professional writer, editor, and sports aficionado with extensive experience in covering fitness, health, and dietetic topics. His passion for writing, combined with his love for sports, ensures that Michael's articles, studies, and papers are cohesive, informative, and practical. Michael likes to spend his free time outdoors, playing tennis and basketball, as well as cycling.