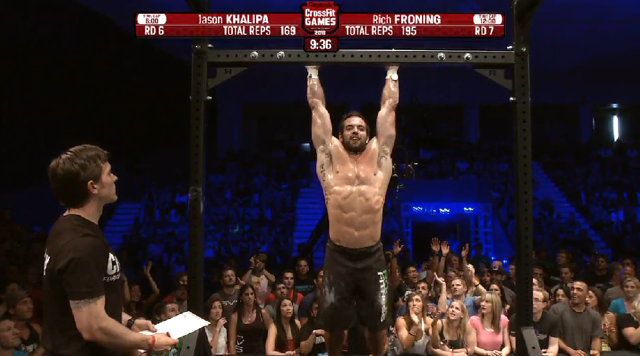 After seeing the girls go head to head in the first ever Fran Ladder AMRAP, it was time for two former male Games champions to do battle in Reebok CrossFit Open workout 13.5.
Leading into the final workout, reigning Games champion Rich Froning was in first place in the Open, while Khalipa was sixth overall.
The two men went head to head for most of the workout, before Froning pulled away at around the 150 rep mark to only just complete 180 reps in eight minutes to get another time bonus. In the end he was able to complete 226 reps in 12 minutes to defeat Jason Khalipa.
Khalipa was unable to finish the required reps in eight minutes, and finished with a score of 169.
With the final live announcement show wrapped up, its now it's your turn to give workout 13.5 a go!