I sit here at the dog park, reflecting after another double day of training. Its 17-hours until the announcement of 13.5. I'm sitting in 9th place worldwide, ready for the final workout of the 2013 CrossFit Open! I hope 13.5 is all that Dave Castro has promised!
There has not been a single hour over the past 10 months (since my disappointing 4th place finish at the 2012 Regionals) that I have not thought about and been working toward a podium finish at the 2013 Regionals!
10 months, 7 days per week, averaging 3-4 hours of training per day, complimented by 1-1.5 hrs of active recovery per day (massage, stretch, roll, float) – representing approximately 1500 hours of my life!
I've invested my heart and soul into my CrossFit dream! I am drawn-on and compelled by my desire to compete at the CrossFit Games again as an individual! It fuels me, I visualise it constantly, when warming up, when out running, when eating, drifting off to sleep and in moments of doubt. I imagine being at Camp Pendleton, getting to the top of the hill before Julie Foucher! It's so palpable, so very real for me – every moment of everyday my dream informs my every decision!
As I write this, I also realise that when I am in the burning depths of a workout there is no noise at all, no other thoughts of athletes or beating anyone – there's just breathing and counting and an acute awareness of every millimetre of every rep… of holding pace like a metronome. Its pure – meditation and suffering melded into one acute experience of being very, very alive! Its finding the heart if stillness in the fire of movement.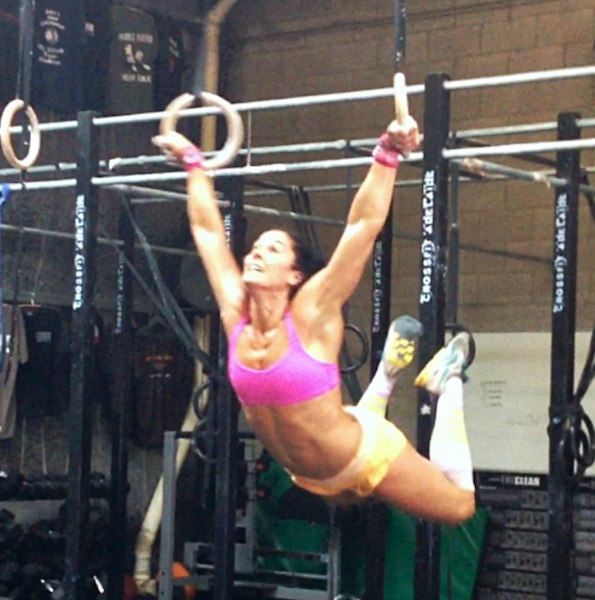 I was speaking to my dear friend Mareike today about the low hum of fear I feel everyday before every workout and training session. Every time I turn up to training, I know that I am going to meet myself in a place of immense discomfort. I am comfortable with this discomfort – but there is always the knowing, the fear and the apprehension! I often find myself delaying interval sessions that I do by myself — wasting time before the inevitable pain!
Sometimes I laugh at this process, sometimes I think there is something wrong with me for being this way, then I realise that it's natural and normal to feel this way in the face of pending death! I think that's what interval training is like – almost dying, repetitively, by choice! No other animal on the planet does this knowingly to themselves! Of course I will feel fear and want to avoid it! But I always step-up and give 150% of everything I have, every time! Fear is normal.
When Dave Castro announced a blood bath, I got excited. My spirits lifted! This is interesting to me! Why did I respond this way? I think it's because I know I can go there, over and over, longer and longer, heavier and heavier.  I can die in a workout repeatedly and get back up again and again – stronger and stronger each time!
The bloodbath is familiar territory, a bit like home! Come what may, I'm ready Dave!