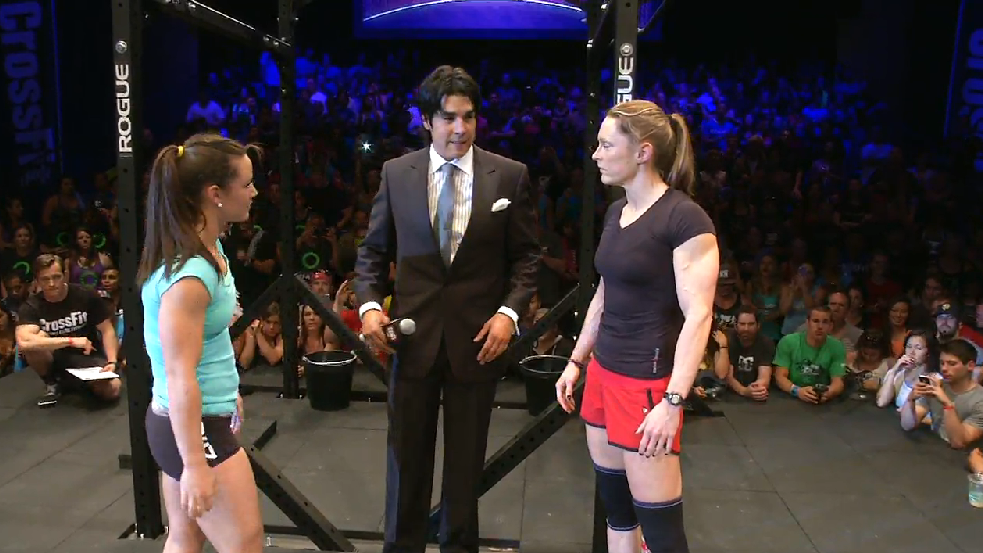 After the first ever FRANRAP in the CrossFit Open, it was Camille Leblanc-Bazinet who defeated Samantha Briggs in Reebok CrossFit 13.5 workout.
Leading into the workout Sam Briggs was number one in the world in the Open while Leblanc-Bazinet was second, so it was always going to be a tough battle.
With the workout having a time extension for every 90 reps you can complete in four minutes, the battle was as much of a mental challenge as it was physical.
In the end Leblanc-Bazinet was able to complete an amazing 244 reps in 12 minutes, while Briggs was unable to get past the eight minute barrier, finishing with a score of 175.
Now it's time for two former Games Champions to battle it out – with Rich Froning and Jason Khalipa going head to head!