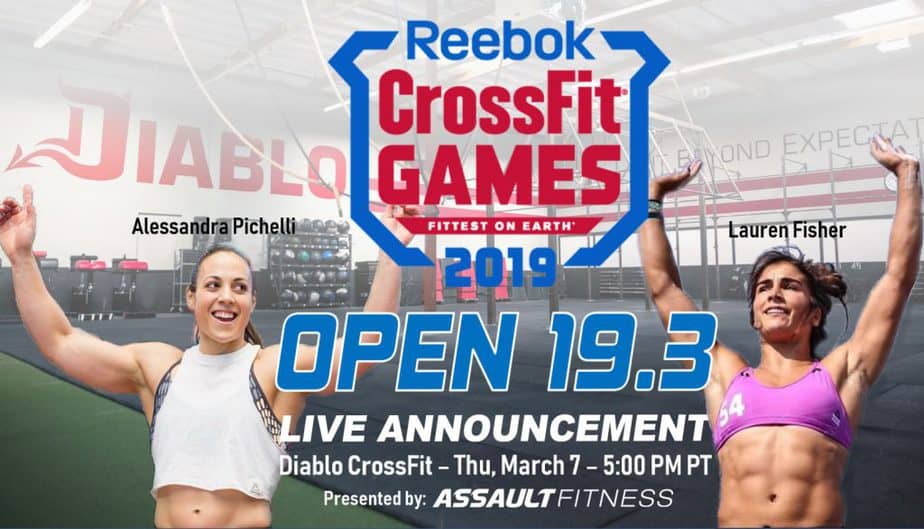 Two weeks down, and another three weeks to go in the 2019 CrossFit Games Open!
In 19.2 athletes across the world took part in a triplet workout consisting of toes-to-bar, double unders and squat cleans. For some, it was an 8 minute workouts, while for a small minority who managed to make it through all the time caps, it was a gruelling 20 minute workout.
In the end, it was Rich Froning who posted the best score in the men's division across the globe. The four time Games champion completing the workload in an amazing time of 15:58! In the women's half 30 year Brook Haas finished the workout in 14:01 to break the former world record for 16.2 set by Kara Saunders several years ago.
With another workout out of the way, our attention shifts to week 3 of the 2019 CrossFit Open and what to expect in 19.3.
So far this Open we have soon movements including toes-to-bar, double unders, squat cleans, wall balls and a row for calories. What does leave us with for the the remaining three weeks of the Open?
In 2019 we are yet to see any dumbbells programmed. Could this be the week we see them included? Or will we see a snatch barbell movement introduced instead? Also, we still haven't had any box jumps, burpees, handstand push ups, walking lunges, deadlifts or pull-ups.
And I know readers won't like me stating this, but we also haven't had any muscle-ups programmed!
There has been a lot of chat around the chalk bucket this week about people predicting what 19.3 will be. We will find out later this week at 5pm (PT) on Thursday, March 7.
Until then, feel free to tell us what your predictions are for 19.3 in the comment section below!