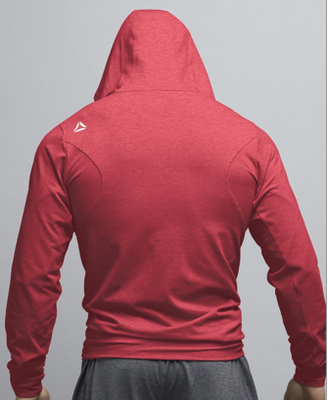 It might be a little bit too late for a christmas present, but if you were after some good gift ideas, Reebok has now added a bunch of new CrossFit merchandise on their website.
The appareal offerings are all part of their global marketing campaign which kicked off a few weeks ago, and includes a fairly wide variety for both genders.
Among the items are  short and long sleeve compression shirts, warm up shirts, a wide range of footwear,  'Fight Gone Bad' hoodies, tank tops, jog bras, socks, caps and a special collection of 2012 CrossFit Games merchandise.
At this stage the items can only be purchased online via their website, but in a couple of months it's hoped the range will be found in stores like Nordstrom, REI and Sports Chalet.
Pricing isn't too bad either considering Reebok's global head of fitness, Chris Froio, is hoping to establish the new line as, "the highest end product for the brand" over the next two years.
If you wanted to check out the range, you can shop online by clicking here.