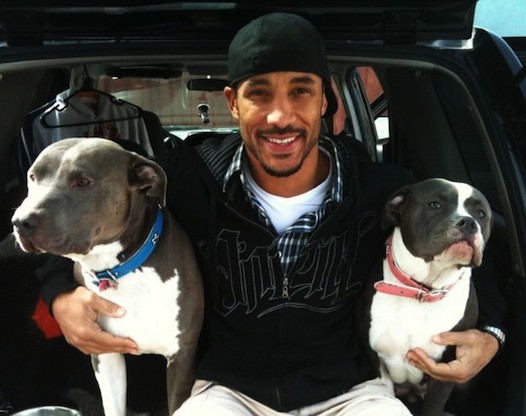 Who doesn't love the warm weather and clear skies? Your pet and you can soak up some sun and make so many memories together. 
However, if the usual walks are boring and you want to add something extra, use dog toys. 
Dog toys are excellent to keep your furry friend occupied outdoors! So, whether you're planning to hike or swim, there are plenty of toys that'll motivate your pet to join you.
Here are some outdoor pet toys you can consider using this summer: 
The sprinkler pads, one of the best outdoor water toys for dogs, are a top choice for the summer. These keep your pets cool and entertained without having you worry about it.
They work for both small and large dogs and even two or more dogs. Just make sure your dog doesn't attack the pad or sprinkler holes with its teeth or nails. Sprinkler pads are easy to set up and require no more work than real grass pads.
Speaking of, you can check out DoggieLawn- product review by The Upper Pawside if you're looking for real grass pads for dogs.
The flirt pole toy taps into your pets' love for chasing all objects—big and small. It is lightweight and easy to store at home or in the back of your car. You can also switch out the toy on the pole for your dog's favorite toy. But remember, pets should understand the "let go" and "drop" commands.
This is a great outdoor dog toy to keep them busy and physically active. Just make sure to give them some opportunity to win the game. 
However, avoid flipping the toy in the air as it will encourage the dog to leap up and risk injuring itself. Keep the toy on the ground so it's safe.
A little physical activity hurt no one! If you, like your pet, need a serious workout, floppy frisbees are a fantastic choice. Although you'll have to make sure you have enough space to play the game safely.
Unlike hard plastic frisbees, floppy frisbees are safe for your pet's mouth. They're made using chew-proof soft, rubber-like materials that are durable.
Summers are the time to get in shape, even for your dog! Set up an agility ring in your backyard and watch your dog enjoy the sun. 
Your dog can jump and hop through the ring. These rings are also perfect for teaching your dogs a new tricks.
Most agility rings are adjustable, so you won't have to worry about your dog's size when looking for outdoor toys for pets. 
This toy also doubles up as an anxiety-relieving tool. This toy is extremely useful if your dog is socially awkward and gets anxious easily while playing outdoors. 
It's a stuffed toy with a realistic pulsing heartbeat. Test this out when your dog is having a tense moment to see the difference.
While there's no escaping the crowd, it can help your dog to cope with its feelings. It's best to prepare your dog for the loud noises early on so you're not left worrying about how to calm it.
Playing fetch is great to get your dog running when it's sunny outside. And the ball launcher is perfect for that. This outdoor yard toy is especially handy if you don't like giving your arms a workout.
Plus, these launchers come with distance adjustment, so you can limit/expand your play area depending on the space available.
You can even choose from various types of ball launcher toys. From simple spoon-style to gun-style, you can use a launcher that suits your style.
With a knot rope toy, your pet can have fun without injuring or straining itself. These toys feature a big chunky knot in the center with multiple rope ends spreading out in every direction.
This is a super versatile toy that your pet can take outdoors for a tug of war with its favorite human or enjoy indoors by itself! 
Are you afraid your dog is going to pick yet another dirty stick to play fetch with? We get you!
Most dogs love playing with sticks. But fetching sticks from the outdoors can do more harm than good.
A fetch stick dog toy is a great alternative. These toys look like real sticks and are just as durable. But unlike real sticks, they won't give your dog splinters or cuts.
For those who haven't gotten the time to go out and play, this bungee tug toy is a great solution, especially if your dog's been winning all those tug-of-war games lately.
Its setup is pretty easy—just find a big tree and tie the toy to it. You can adjust the height for your pet's comfort.
"Happiness is…swimming with your dog," says dog lover and trial attorney Mark Eiglarsh.
We can't talk of summer without extolling the joys of an outdoor pool! 
Don't have access to a swimming pool for pets? Build one in your backyard with a pop-up pool for pets!
These are easy to set up and will keep your pet busy for hours on hot days. Just remember to get one in the right size for your pet.
Stocking your pup's corner with outdoor dog toys is a must if you want to get it going outdoors more often. And with this list, you now have plenty of ideas to keep your pet occupied, healthy, and happy all summer!