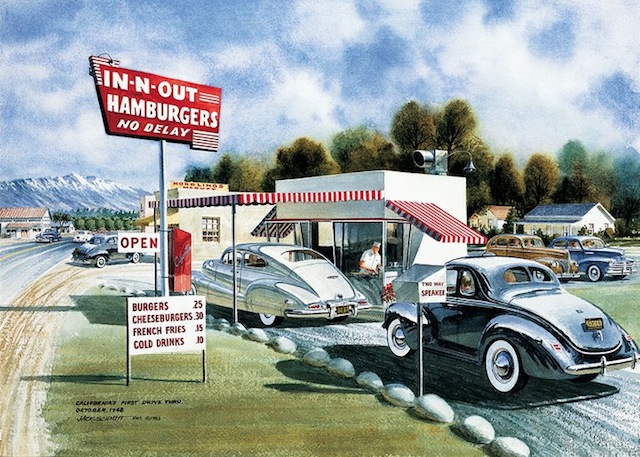 Who says burgers are bad for you? If your name is Lynsi Torres, and you happen to be the heiress to the famous In-N-Out burger chain, then those burgers are great in just about one billion ways.
Bloomberg news has just profiled Torres and found her to be the "Youngest American Woman Billionaire."
At 30-years old, Torres recently inherited the fast food chain through a trust that was established for her. After numerous family tragedies left her the sole heir to the chain, she took over 50 percent of the business last year — a company her Grandparents set up in 1948 in Baldwin Park, California with a single drive thru.
Anyone that has been to Southern California, has probably driven past one of In-N-Out's iconic retro designed fast food outlets or tasted their food.
As Bloomberg states, their brand has become so popular it has an almost "cult like following."
"New store openings often resemble product releases from Apple Inc. (AAPL), with customers lined up hours in advance. City officials plead with the Irvine, California-based company to open restaurants in their municipalities," notes Bloomberg.
The company is now valued over $1.1 billion but some analysts think $2-3 billion could easily be raised if it was placed up for sale.
http://www.youtube.com/watch?v=SAe9JboN_gQ