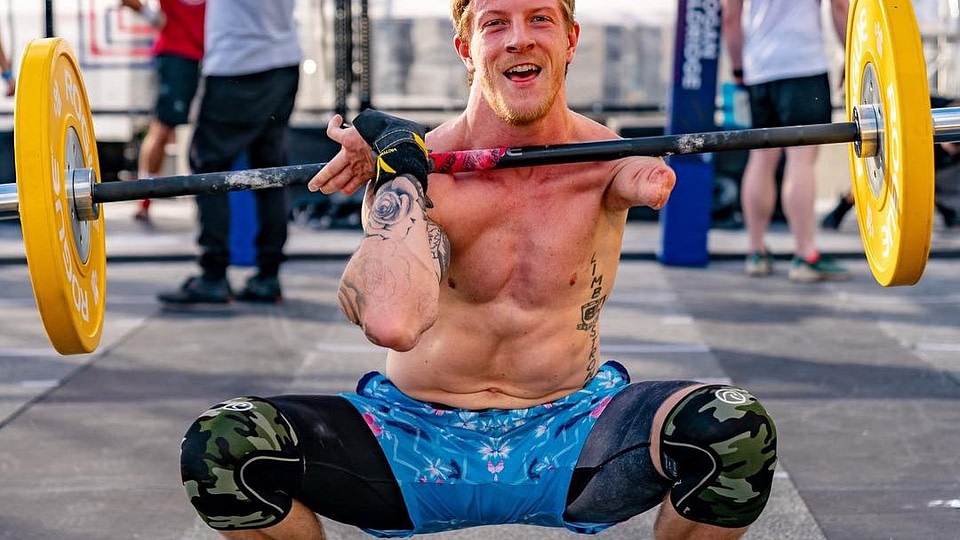 A shocking 80% of Americans don't get enough exercise. While many may simply choose not to keep a regular workout routine, those who experience a disability —  particularly one that presents mobility challenges —  may find exercising nearly impossible. However, just like Jessica Long or runner Henry Wanyoike, you too can still enjoy a healthy and rigorous workout. Whether you choose to go to your local gym or do so right from the comfort of your own home.
Swimming is a great option
In many cases, those with a disability may find getting in the water can be a great way to exercise. Paralympic champion swimmer Jessica Long is just one example of an amputee swimmer. Water helps to diminish the effects of gravity on the body. So those with issues like joint pain can enjoy exercising with low impact and also enjoying pain relief. In fact, water exercises are often highly recommended for individuals who experience conditions like MS, especially since water is known to be more efficient at drawing heat away from the body than air, preventing them from overheating.
However, the benefits of the water go even further by aiding those who experience other disabilities, too. Such as cerebral palsy. For example, CP therapies involving aquatics could include exercises like water based tai chi, swimming, and water based yoga, depending on the individual's condition.
Running with a partner
For those who experience a disability that involves blindness or low vision, going to the gym or out for a run might sound like a daunting feat. However, there are ways to navigate this. Runner Henry Wanyoike is just one example of an athlete who adapted the way he ran in order to continue his athletic aspirations by training with a sighted partner (a concept that was introduced to him by a rehabilitation center). Now a paralympic champion and inspiration to those with no or low vision. Those keen on running may also consider the idea of training with an equally motivated sighted running partner. These partners can aid in navigating things like the treadmill or trails.
Wheelchair friendly workouts
While many may be familiar with wheelchair friendly sports such as basketball, and famous players such as Patrick Anderson, it's important to realize that there are actually several other ways that those who have limited mobility and are confined to a wheelchair can enjoy a good workout without the need of a team sport setting.
For example, one can get a great cardiovascular workout from a wheelchair by implementing chair aerobics into their workout routine. Like by using a lightweight resistance band and doing rapid resistance exercises (with chest presses presenting just one option). Using hand weights and doing air punches is another way those in wheelchairs can get a good cardio workout in. They can also be done right at home or at the gym.
Aiming to establish and keep a regular exercise routine may sound difficult enough. Although those who experience a disability may find the notion even more challenging. However, with wheelchair friendly workouts, utilizing the water to one's benefit, and adapting equipment to your needs, you're sure to fall into a routine that works for you.