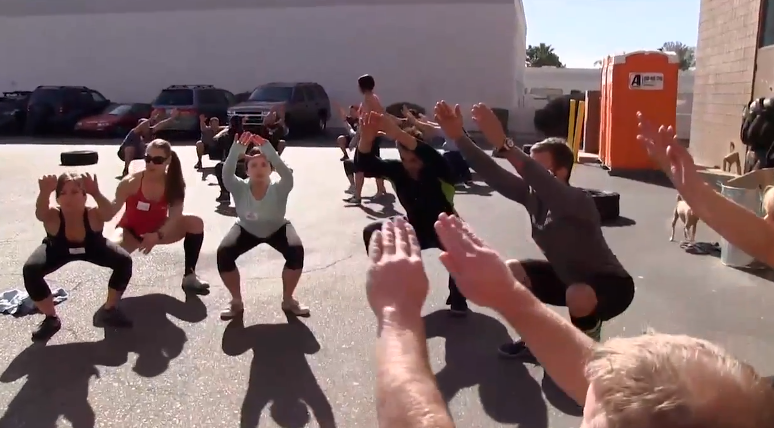 Exercising is not for everyone. However, we all recognize that a healthy and balanced diet and an appropriate amount of physical activity is the key to a healthy life. 
In the middle of the global pandemic, many people struggled with mental and physical health as they were forced to stay inside their homes for their own safety. Even people who had healthy lifestyles prior to such severe restrictions found themselves struggling to stay motivated to achieve their fitness goals since the gyms shut down.
With so much going on in the world, so many concerns about health and our loved ones, losing weight may not be on your list of top priorities. Though, it remains essential that you look after yourself, your body, and health, particularly around such a difficult time. In this article, we will advise you on how to get motivated to lose weight amidst the pandemic.
Set a Realistic Goal
The very first thing you will want to do is set yourself a realistic goal. For example, if you are severely overweight, you should not make it a goal to be as skinny as the females we see in the magazines in a short timeframe. If you do not start seeing quick results, your motivation will decrease, and you will end up giving up as you do not believe the struggle of exercising is paying off. 
Be true to yourself and think about what you can achieve and in what time and work towards it – having small goals that lead to the main goal is the best way to keep motivated as you can celebrate the small victories.
Find an Activity You Enjoy
Exercising certainly isn't for everyone – and while some people love being out and going for a run or bike ride, others find it difficult to even do a few burpees. If this is your case and you do not enjoy the physical activity but are determined to lose weight, you must find an activity that you enjoy. It could be going for a jog or dancing in your living room to your favorite songs. If you find something that you enjoy doing, you are more likely to stay motivated.
Focus on Diet
Diet is actually one of the most important things when it comes to losing weight or any other fitness goal, for that matter. Experts suggest that your fitness results are 80% diet and 20% exercise. This may sound like bad news for the foodies out there. However, it is important to end the notion that healthy food is bland and boring and will have you starve all day – this certainly is not true. The folks at fintys.com.au suggest reading expert blogs on healthy and delicious nutrition that will keep you satisfied and motivated to achieve your fitness goals. Remember that you should not starve your body – love your body and feed it the nutrients it needs.
Invest in New Equipment
One of the best ways to stay motivated is to use equipment to support your physical activity. This does not have to be an expensive investment, particularly if you do not have the space in your home. You could simply have a few resistance bands and dumbbells, for example. This will take your workout to the next level and make you feel a positive burn that lets you know your muscles are working. Once you have the feeling within your body that the workout worked, your motivation will continue to increase.
Get New Gym Clothes
You may be working out from home, this does not mean that you cannot look good while you do it. We believe that the way we look has a great impact on how we feel. It may not sound like a big thing, but having gym clothes where you feel comfortable and cute will help you get motivated to workout as you are more likely to feel positive, upbeat, and ready to take on the world. If you are working out first thing in the morning, get ready in your workout outfit first thing, as this will get you mentally ready to exercise. Staying around in lounge clothes or pyjamas may not help you with your motivation.
Have a Workout Buddy
It can be extremely difficult when you have to stay motivated on your own, without anyone to push you. We all have a few moments where we just do not feel like doing anything, and we can easily excuse and forgive ourselves for not working out or for eating something that we shouldn't have. Although one bad day can easily turn into a bad week and so forth. Having a friend or a family member you can do this with makes the journey a lot better, and you can motivate each other. Not only will you push each other to keep going, but you will also have to achieve your goals together, therefore you cannot quit.
Staying motivated during this pandemic can be extremely difficult, but it is not impossible. Make sure to follow some of the tips discussed above to get motivated to lose weight amidst the pandemic, and be ready to shock everybody with your new body once things get back to normal.