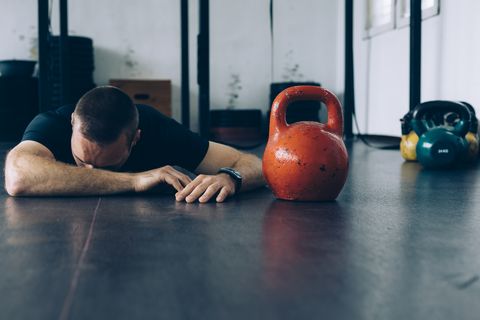 Drug addiction can be a very tough thing to deal with. It affects your life in so many different ways, and it's hard to break the cycle of problems that come along with it. You may have tried various methods for dealing with your addiction – therapy, rehab, or even self-help books and videos – but there are still some things you might not know about how to overcome this problem. In this article, we'll discuss some of these ideas in detail and hopefully provide you with all the information necessary to make an informed decision on which program is best for you.
Understand Your Addiction
The first step in choosing the right program is to understand your addiction. This may seem like a difficult task, but it's not as hard as you might think. Start by looking at your patterns of drug use. When do you use it? How often? What type of drugs are you using? Are you using them to cope with something specific in your life, or are you just using them for the sake of using them? It's also important to look at the people you're surrounding yourself with. Do they enable your addiction or help you to overcome it? If they don't support your sobriety, then it might be time to distance yourself from them, at least temporarily. All of these factors will play a role in choosing the right program for you.
Consider Your Options
Once you have a good understanding of your addiction, it's time to start looking at your treatment options. There are many different programs out there, so it's important to do your research and find one that is tailored to your specific needs. If you're struggling with a severe addiction, then an inpatient care center might be the best option for you. However, if you're dealing with a less serious addiction, then outpatient treatment or even therapy might be more appropriate.
Other options include 12-step programs, support groups, and even sober living homes. 12-step programs can be a great way to stay accountable and connected to others who are going through the same thing as you. Support groups provide a similar level of accountability and connection, but they don't usually follow the same structure as the 12-step program. Sober living homes are another option for those who are struggling with addiction. These homes provide a safe and supportive environment for people in recovery, and they can be a great way to transition back into society after treatment. There is no one-size-fits-all solution, so it's important to explore all of your options and find the one that is best for you.
Find The Right Facility
The next step is to find the right facility for your needs. This may seem like a daunting task, but there are a few different ways you can go about it. Start by talking to your doctor or therapist. They may be able to recommend a treatment center or program that they have worked in the past. You can also look online for reviews of different facilities. Finally, you can contact the facilities directly and ask questions about their programs and services. Once you've narrowed down your options, it's time to take a tour of the facility and meet with the staff. This will give you a good idea of what the treatment process would be like and whether or not you would feel comfortable there.
Check if the Program Fits Your Needs
After you've chosen a facility, it's important to make sure that the program they offer is a good fit for your needs. Some programs are better suited for certain types of addiction than others. For example, if you're struggling with a cocaine addiction, then a program that specializes in treating that type of addiction would be ideal. Other programs may be more general, and they might not have the same level of expertise when it comes to treating your specific addiction. It's important to ask questions about the program and make sure that they have experience treating people with your type of addiction. You should also inquire about the success rate of the program and see if they have any data to back up their claims.
Make sure You're comfortable with the Staff
The staff at the treatment center is going to be a big part of your recovery, so it's important to make sure you're comfortable with them. Take some time to meet with the staff and get to know them. Find out what their qualifications are and see if they have experience treating people with your type of addiction. It's also important to make sure that you feel like you can trust them and that they have your best interests at heart. If you don't feel comfortable with the staff, then it's probably not the right treatment center for you.
Be Prepared for the Cost
Addiction treatment can be expensive, so it's important to be prepared for the cost. Make sure you understand what is covered by your insurance and what you will need to pay out-of-pocket. Treatment centers typically offer a variety of payment options, so be sure to ask about that as well. You don't want to be caught off guard by the cost of treatment, so it's important to do your research ahead of time. Another important factor to consider when choosing a treatment center is whether or not they accept your insurance coverage. Many treatment centers only accept private insurance, so be sure to check with your provider and see if they have any recommendations.
Be Willing to Commit to the Program
The final step is to be willing to commit to the program. Recovery from addiction is a long and difficult process, so you need to be prepared for that. It's important to make sure that you're ready to commit to the program and that you're willing to put in the work required for recovery. If you're not ready to commit, then treatment is likely not going to be successful. The best way to ensure success is to be honest with yourself and make sure that you're truly ready to change your life.
Addiction is a serious disease that can have devastating consequences if left untreated. As you can see, there are many treatment options available, so there's no reason to delay getting help. With the right program, recovery is possible. If you or someone you know is struggling with addiction, it's important to get help as soon as possible. By following these steps, you can increase your chances of choosing the right program for your needs.