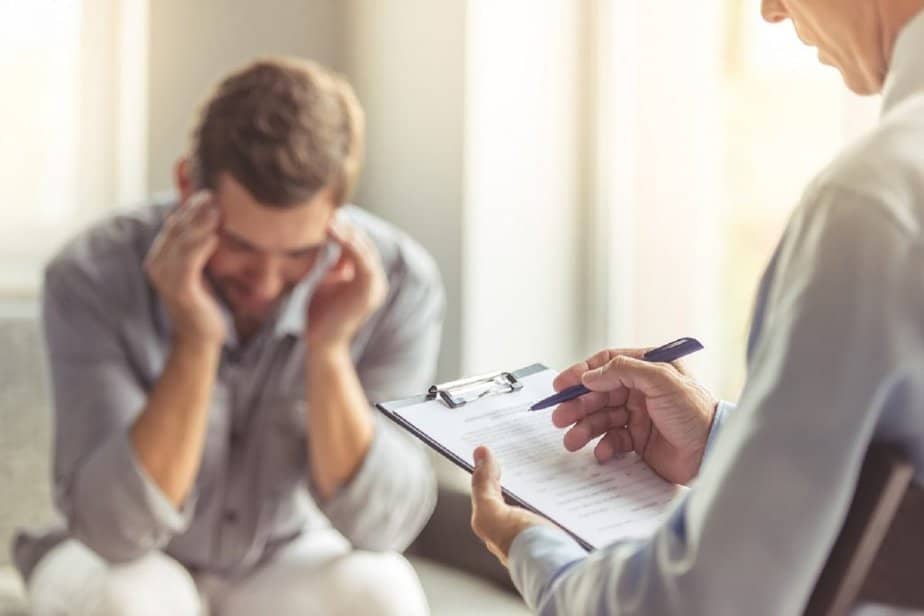 Finding the right therapist for Dialectical Behavior Therapy (DBT) can be a challenging journey, especially if it's your first time seeking help. The process of finding someone with the expertise and qualifications you need in order to get the most out of your therapy meetings is not only important but necessary as well. It's also important that they are able to understand and empathize with where you're coming from mentally and emotionally. In this blog post, some helpful tips to bear in mind when searching for a DBT therapist so that you can increase the likelihood that you find one who meets all of your needs will be provided.
Understand the Different Types of Therapy 
When looking for a therapist, it's important to understand the type of therapy they offer – such as Cognitive Behavioral Therapy (CBT), Dialectical Behavior Therapy (DBT), or other forms of psychotherapy. While CBT focuses on changing unhelpful patterns of thinking, DBT combines acceptance and change strategies to help with behavior regulation. Different therapies are better suited for different individuals, so doing research and asking questions are essential before making a decision. For example, if someone is having difficulty regulating their emotions then DBT may be a useful tool in improving coping skills and building resilience. With helpful DBT skills and tools, you can find a more effective approach to dealing with life challenges. And regardless of the type of therapy chosen, finding a therapist to who you feel comfortable talking is essential in order to make the best progress toward healing.
Do Your Research 
When searching for the right therapist to help you with dialectical behavior therapy, it's important to do your research. Ask around and read up on reviews for recommended therapists so you can get a more complete understanding of their practice, experience, and success working with clients. Additionally, dive into their background information such as qualifications, history in the field, and areas of expertise. Taking the time to get to know your potential therapist before scheduling an appointment will help ensure that you feel comfortable when sharing any personal information during therapy sessions.
Know Your Goals 
Before beginning therapy, it's important to take a moment to think about what you want from the process and get clear on it. If you know your goals ahead of time, it will not only help you find the right therapist for your needs but make it simpler for them to become acquainted with how they can be most useful in helping you reach those goals. When you know what you are looking for, makes the journey toward a healthier lifestyle smoother and less stressful- because having clarity on where you're headed alleviates some of the pressure to figure things out along the way. So don't forget – before taking that first step into therapy, spend time reflecting on what kind of support you need in order to reach lasting wellness. When you have this in mind, it will help guide your search for the right therapist.
Ask Questions 
When you have narrowed down potential therapists, it's important to contact them directly and ask questions about their practice and treatment approaches. This will help you make an informed decision on which one is the best fit for your needs. By asking questions, you can get a better understanding of how each therapist works, as well as their style of therapy, so that you can determine if that type of therapy will work for you. It's also a good idea to ask about their policies or availability, which may further inform your decision. Taking the time to evaluate the different options can help ensure that you find the right therapist for dialectical behavior therapy – one who is able to meet your needs and help in achieving your goals.
Trust Your Instincts 
When looking for a therapist, it can be helpful to remember that the quality of your relationship with them will directly influence the success of your therapy. Taking time to find the right therapist is extremely important, which is why it's important to trust your senses and instincts when you're deciding on a professional. It can be difficult for some people to open up about personal matters, so finding a therapist who you feel comfortable talking with and confiding in is absolutely essential. Even if they have experience and are highly recommended if something doesn't feel right inside you then trust your instinct and keep searching until you find someone that feels like a good match.
Ask For Recommendations
When it comes to finding the right therapist for Dialectical Behavior Therapy (DBT), getting a recommendation from someone you trust can be incredibly helpful. After all, when it comes to your mental health, it's worth taking the time to make sure you find the best possible fit. Ask your friends, family members, and colleagues who they have gone to in the past or are currently seeing. Asking around can help you get valid referrals by gauging the experiences of others with similar needs.
Checking out online reviews and talking with a professional association can also be useful resources in narrowing down options. Ultimately, don't hesitate to request more information or advice from those recommended – after all, making sure that you feel comfortable is key! If you take the time to do your research and ask for recommendations, you'll be more likely to find a Dialectical Behavior Therapy (DBT) provider who can best help you reach your goals.
Ultimately, finding the right therapist for dialectical behavior therapy is a personal journey that requires strength, courage, vulnerability, and an understanding of yourself. By taking into account these helpful tips – such as understanding different types of therapy and doing your research – you are one step closer to making this important decision. Additionally, it's important to remember to trust your instincts when it comes time to make your final decision and not overlook recommendations from people in your life who can offer valuable insight. No matter what kind of professional help you are looking for, take comfort in the fact that there is power in knowledge, and by gaining an understanding of the different styles of therapy available, you can be on track to finding the best fit for you.