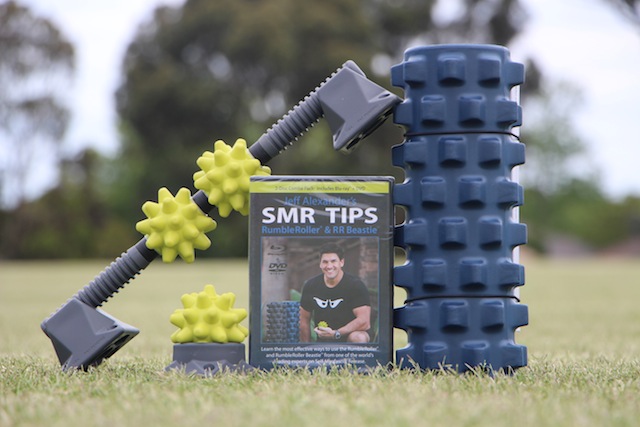 With just a few weeks until Christmas, The Rx Review is continuing to show its festive spirit by running yet another giveaway!
This week, we are giving you the chance to win 1 of 2 'Beastie Packs' from RumbleRoller!
As functional fitness fans, most of us should be aware of the importance of mobility. Without flexibility and a good range of motion, you will struggle to reach your full athletic potential. That's where mobility tools like RumbleRollers and Beastie Balls come in handy.
RumbleRollers have been quite popular in CrossFit affiliates across the world and are effective tools for relieving muscle tension in most parts of your body. Beastie Balls, on the other hand, are relatively new to the market and  are a lot like Lacrosse Balls, but with a number of firm spikes!
The Rx Review is currently reviewing the 'Beastie Series' range and will have a full review out early next year. However, so far, I can tell you from experience, they are very effective and aggressive self-massaging tools!
Thanks to our good friends at PhysioSupplies.com.au, who have once again provided us with two amazing 'Beastie Packs' from RumbleRoller, we are giving you the chance you win both of these great items!
Valued at over $230, each pack includes all of the following:
We will be announcing both winners next Monday in our 'Weekly News Wrap', so make sure you enter before then for your chance to win a $230 'Beastie Pack' from RumberRoller!
 To enter, simply follow the steps below:

Update (12/16/2013) – This Giveaway is now over. The three lucky winners have been announced in this week's 'News Wrap'. Click here to find out if you were one of them. Thanks to everyone who entered!