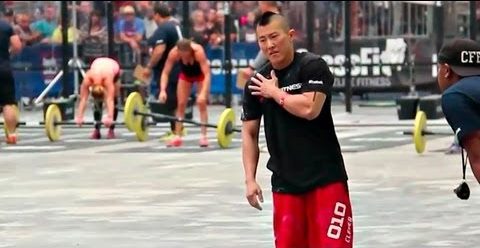 If you've injured yourself while participating in some type of sport or exercise, it's crucial to be proactive during the recovery period. The quicker you get on top of treatment, the sooner you will be able to get back to what you love.
One piece of advice to help speed up the process is to make sure that you are maintaining a proper and nutritious diet. What you put into your body can minimize recovery time in the long run.
Below we are going to talk about some of the foods that you should consume after a sport-related injury.
Want to learn more? Then let's get started.
Fiber:
Resting is entirely normal (and advised) after an injury, but this lack of activity means that you may want to alter your diet. Consuming too much can ruin the effort you put into your exercise.
This is where fiber comes in. It helps you feel fuller for longer so that you can eat less.
A few foods that contain a lot of fiber include:
– Beans
– Berries
– Avocados
– Bran Cereal
– Popcorn
Don't forget that it's always important to seek the appropriate professional help if you have injured yourself. Broadmead Physiotherapy is a great place to get started.
Protein:
As you are probably already aware, protein and body tissue go hand-in-hand. Just like when you consume it when you work out, you also want to add it into your diet when you are recovering from an injury.
Not only will it help you improve your muscle development, but it can prevent you from losing a large amount of muscle mass.
A few great items that contain a lot of protein include:
– Red Meat (E.g., Beef, Lamb, Pork)
– Chicken
– Fish
– Tofu
– Nuts
Zinc:
Zinc might seem like a strange component to consume, but it's crucial for many reasons. One of which includes healing wounds.
Most people assume the only way to get zinc is through a supplement. However, this isn't the case.
There are many different foods that can contain it, some of which include:
– Red meat
– Baked beans
– Chickpeas
– Milk Products
– Whole grains
Vitamin C:
According to Sports Injury Central, one thing that you may be struggling with after injuring yourself is inflammation. While medications and creams can assist with this, it's also worth consuming a little more Vitamin C.
Alongside preventing and decreasing inflammation, it will also encourage your body to maintain its critical elements, including bone and muscle.
Foods that contain significant amounts of vitamin C include:
– Citrus Fruits (E.g., Oranges, and Grapefruits)
– Tomatoes
– Spinach
– Broccoli
Omega-3 Fatty Acids:
Much like Vitamin C, another component that can help reduce inflammation is Omega-3 fatty acids. Foods that contain it will help speed up your recovery process and assist your muscle mass when you continue training again.
You can find omega-3 fatty acids in foods such as:
– Flax Seeds
– Chia Seeds
– Walnuts
– Fish
Final Words:
And that's it! These were some of the foods you should consume after a sports-related injury. However, it's always important that you listen to the advice of your doctor, as they may have different recommendations.