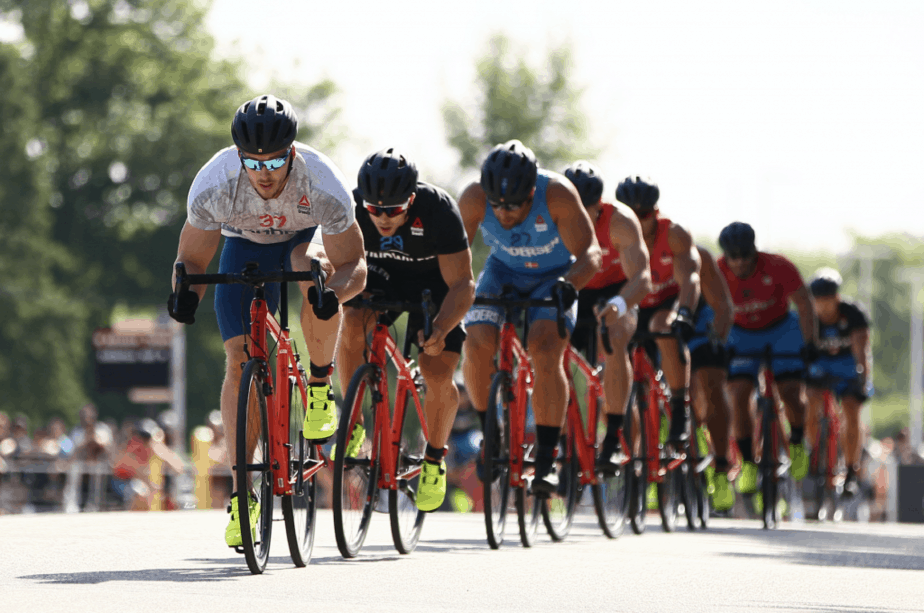 Cycling is one of the most popular and versatile activities. It can be a hobby, way of transportation or form of exercise. It can be relaxing or exciting. However, without the right gear, there's no denying it can also be frustrating. Just as there is a tool for every job, equipment for every task and clothing for every occasion, there are bike accessories for every type of ride.  
Whether you're completing a century, exploring far off trails, cycling errands or commuting, there are specially designed cycle accessories to make your adventure fun, safe and enjoyable. Knowing what bike accessories you need and when you need them is key to avoiding the mistakes of under or overpacking. 
For instance, if you're committing to a long-distance tour, strapping on extra gear will help you tackle the unpredictable roads and elements of nature. But if you're just cycling to the local supermarket to get some groceries, there's no need to go full Tour de France mode. When shopping for bike accessories Australia wide, you'll come across a virtually endless range of products, from personal safety items to bike upgrades. To make an informed choice, you should know a thing or two about their purpose, function and benefits. So without further ado, let's get straight to it. 
Personal Safety 
In cycling, safety should always come first and last. It doesn't matter how experienced you are, accidents can happen to anyone and anywhere. Careless drivers, unattentive pedestrians and road dangers are sometimes impossible to avoid. That's why, safety items such as helmets, bells, reflective strips and lights should be on top of your shopping list. These are the must-have accessories for bikes you should own and carry no matter where you cycle. 
Mandatory or not, safety bike accessories save lives. So even if that helmet is messing up your hairdo, it's better to have a bad hair day than a bad brain injury. When choosing a helmet, you need to consider four things:
Safety standard compliance – for reliable protection from serious injuries and head trauma.

Size – to ensure a snug yet comfortable fit.

Comfort – to keep you cool and sweat-free. 

Colour – to ensure maximum visibility.
The other safety items mentioned above are used to alert other traffic participants that there's a cyclist on the road. 
Comfort
Next on the list are bicycle accessories that enhance the comfort of your ride. These can be both bike upgrades and wearable products. In the first category, you'll find bike seats, handlebars, grip tapes etc. The second one features speciality clothing, gloves, eyewear and so on and so forth. If you're riding your bike on the reg, even if it's just for commuting, investing in a high-quality seat is a must for an enjoyable riding experience. 
As for the wearables, the things you'll need greatly depend on the type of adventure you're taking. For instance, if you're undertaking a long-distance tour, you'll need to wear specially designed clothes that keep optimum body temperature, wick sweat and prevent chaffing. You see, there's a reason why cyclists wear those form-fitting tights and bibs, it's not a fashion statement. However, if you're just casually cycling around the city, there's no need to invest in speciality clothes. It's enough to kit out with a comfy pair of gloves to keep your hands dry, maintain a good grip and prevent blisters.
Preparedness 
Bike crashes aren't the only thing that could go wrong on a cycle. Sometimes your bike can sabotage a perfectly planned trip. That's why it's important to carry a travel-friendly bike repair kit to help you patch up a flat, fix up a chain or adjust other components on the road. If you're exploring far off trails, it's also a good idea to equip your ride with a GPS device to avoid getting lost in unfamiliar territory. 
Speaking of preparedness on long-distance rides, it can't go without saying that you should always carry a water bottle or reservoir designed for easy sipping on the go to prevent dehydration. The same goes for energy gels and snacks that will help you maintain optimum energy levels and strength. 
Functionality
When shopping for bike accessories Australia wide, you'll also find functionality upgrades such as baskets, bags and racks that'll make travelling with your bike an easy task. A wicker or wire basket is a great choice if you're often cycling with a bunch of EDC items. This front or back-mounted storage solution will keep your goods organized and easily accessible. For those carrying more than the everyday essentials, a spacious rear rack-mounted bag would be a better option because it offers greater carrying capacity. 
And the last bike accessory is in fact a car upgrade that allows you to easily transport your bike from point A to point B. For those looking for a break from their usual route, buying a bike rack opens a whole new world of adventure. Of course, you can wrestle your bicycle into your trunk or back seat, but doing so may damage both your bicycle and the vehicle's interior. A bicycle rack, on the other hand, is specially designed to keep your two-wheeler(s) safe even on the bumpiest of roads. 
Now that you know how to kit out yourself and your bike for maximum cycling enjoyment, it's time to do some shopping. You can either visit your local bike store or buy bicycle accessories online from the convenience of your own home.