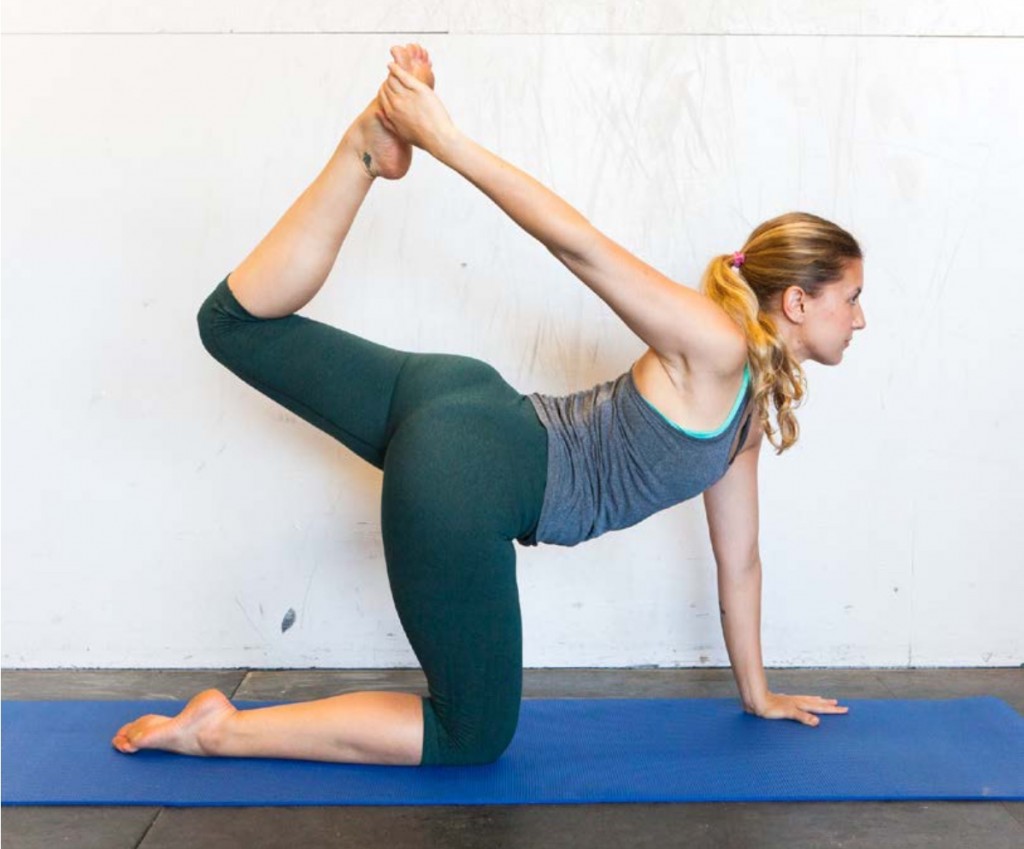 Yoga is an eastern tradition, it is practiced largely in the Indian culture and has become a means of achieving balance between the mind and body. It is made up of intricate poses that is meant to be accompanied by the yoga breath, a series of inhalation, exhalation and pauses in between them.
The practice of yoga has probably become the most popular contribution of the Indian tradition to the world. There are many variations in yoga, but the guiding principle is the use of the breath and the poses to achieve balance. It is mainly a vessel for meditation, someone who have practiced yoga for a long time and have embraced its teachings and lifestyle are called yogis. They are often those who can do a headstand pose and stay in that pose for hours, they can meditate and achieve happiness in that state of equilibrium. On the other hand, the appeal of yoga in other countries have more to do with its physical fitness, most who practice yoga are lean and fit, thus, the idea that if you do yoga long enough, you can also achieve that physical fitness. Over the years, changes have also been seen in the practice of yoga and there are so many of them, of which the newest is Holy Yoga. 
What is Holy Yoga? 
Holy yoga is a curious mix of faith and yoga, wherein yoga is used as a means of becoming one with God, wherein mind, body and spirit communes with God through the yoga poses, and at the same time believing in the scriptures and Jesus. It is like practicing yoga for holy aspirations. Holy yoga was started by a believer in Christ who was led to this concept during one of her yearly fasts. The group believes that yoga is a means to communicate and build a relationship with God, unlike the true yogis, the holy yogis places God first and yoga is just a means to an end.
The group abide by the bible and the scriptures, they believe and pray to God, Jesus and the Holy Spirit through yoga. It is quite difficult to comprehend how this is possible, but when you are able to get past the disbelief, it would make sense that during the practice of yoga, the mind and the body achieves a state of balance that help facilitate meditation and yes, praying and communing with a higher being. If this is so, then using yoga to reach God in the heavens and strengthening one's faith, then Holy yoga does not seem so strange after all. 
How To Be A Holy Yoga Believer? 
Holy Yoga is an organization dedicated to spreading the gospel and doing ministry for His people, it is also an alternative for faith-based yogis and a means of coming full circle with the creator and the savior. The group offers training for those who are interested in furthering their faith through the practice of yoga, they have 100, 200 and 300 hour teaching training programs, wherein you will become a certified faith-based yoga instructor. These would mean that after the training, you can be able to set up your own practice or begin to teach Holy yoga lessons in your locality. You can also link with the organization itself and will keep you updated with any new trainings and developments.
Becoming a Holy yoga believer is a personal choice, and this type of yoga appeals to those who are of the Christian faith, but no one is barred from wanting to learn and train the Holy Yoga way. It could be also be said that the practice of yoga had brought together people of various beliefs and traditions, and if they can share yoga, then who is to say that the belief in God, Son and Holy Spirit is not possible.
What Are the Holy Yoga Trainings? 
The organization provides various trainings that anyone can get into, the principle of which is based on the idea that training teachers will help spread the faith and the practice to other parts of the world. The 100 hour yoga trainings are the first step in becoming a holy yoga instructor, and this can be done online through videos and distance education modules. Once you complete the 100 hour training you can now receive the teacher certification as evidence of your training and practice.
If you register for the 200 hour training, you also become a registered holy yoga training instructor and have hands on training. But for this, you need to attend actual classes and trainings, and there are plenty around the world, you just need to find the nearest one to your place. You can also go for the 300 hour teaching training and you will receive the complete materials to practice holy yoga and be a registered teacher trainer, again you need actual hands-on classes for this. Then you have the 500 hour master teachers class which can be done distantly and with hands-on classes where you must complete four masters' class modules. You can also choose an elective for a specialized training such as trauma, addiction and children. 
What Are the Costs? 
Holy yoga is a nonprofit organization, whatever money made from the trainings are utilized in the ministry of the organization which is sex trafficking. The founder of Holy yoga have been immersed in the rescue and rehabilitation of victims of sex trafficking and had been a strong advocate for better protection against trafficking and legislation for severe punishment of traffickers. It is important to note that Holy yoga is driven by its mission and vision to bring people closer to God, and to make leaders and disciples who are God fearing and to strengthen their faith with the practice of yoga.
The costs of the trainings are not that steep, but it is also not cheap, but remember that this is for the ministry of the group. At the same time, there are also scholarships that you can apply for to help you with the training costs. But do not be afraid to commit to the trainings, it is indeed a commitment to God and your interest and willingness may be what it takes for you to train with Holy yoga.