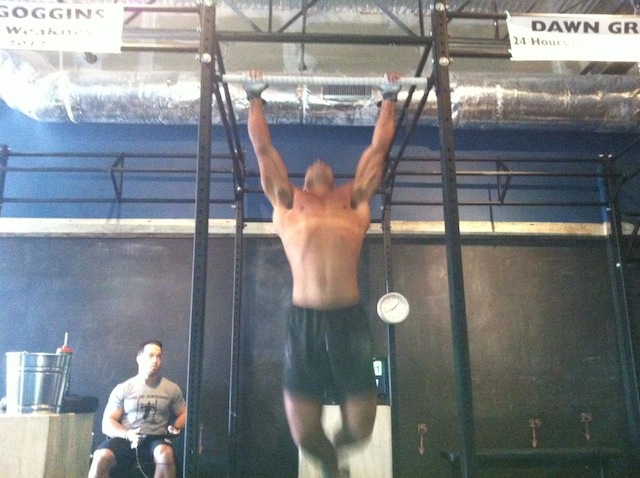 Remember David Goggins? If you recall he is the Navy Seal who attempted to break the Guinness World Record of 4020 pull-ups in 24-hours back in September.
In the end Goggins suffered a wrist injury and had to suspend his quest after achieving 2588 pull-ups in 13-hours. Part of the problem last time was the fact Goggins attempted the record live on The Today Show's set.
Unfortunately for Goggins, because he was doing it within The Today Show studios, they brought in a portable pull-up rig and were not able to bolt it to the floor. That meant every time he lifted himself up the bars would shake side-to-side, making it much more difficult than he anticipated and caused his wrist injury.
In any event, Goggins is giving the world record attempt a second try, this time doing it at CrossFit Brentwood Hills in Tennessee.
Goggins attempt is already underway. He has till 8am tomorrow to complete 4021 pull-ups.
[wp_video id="25″]