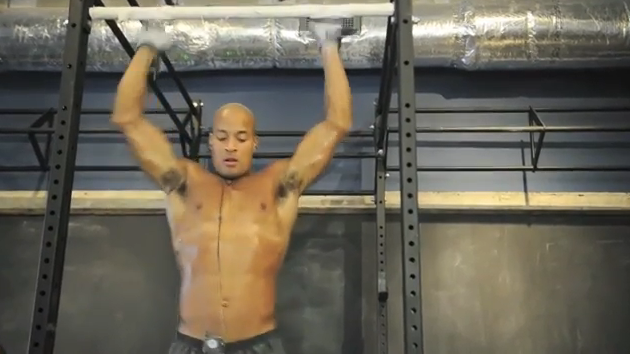 David Goggins second attempt at breaking the world record of 4020 pull-ups in 24-hours came to grinding halt yesterday.
Goggins, a Navy Seal was forced to suspend his attempt at 1am, after suffering several hand tears that saw him unable to continue.
In the end he achieving 2,203 pull-ups at CrossFit Brentwood Hills in Tennessee.
The last time Goggins tried to break the record on live television he achieved 2588 in 13-hours.
Goggins girlfriend was also trying to break the female 24-hour world record of 2500 pull-ups, however she also failed after securing 600.