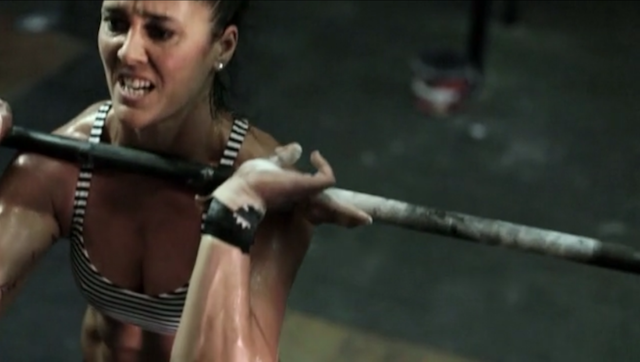 15.4…
8min AMRAP
Handstand Push Ups and Heavy Cleans!
With a weird rep scheme:
HSPU. POWER CLEANS.
3, 3
6, 3
9, 3
12, 6
15, 6
18, 6
21, 9… etc!
I like it. I wish it was squat cleans to take the brutality to the next level, but I think with an eight minute time-cap we will see enough carnage and fury to keep folks like me happy! We haven't seen handstand push-ups in any Open previously.
The standard for HSPUs looks very clever as well – so PLEASE check the Games site for exactly how to set things up. I think this controlled standard may finally make the HSPU a legitimate movement!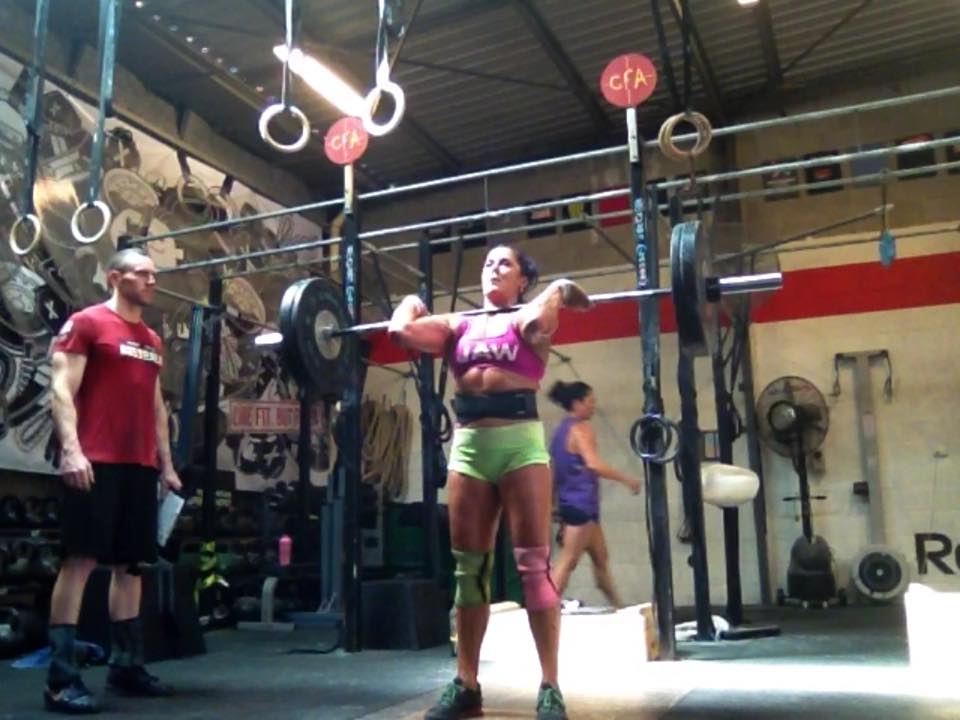 If you're not careful, you're going to get no-repped a lot! Practice this new standard, focus on your heel position and keep your body long and your feet together at the end range of each rep.
Try not to go to failure on any set of HSPUs. Muscle fatigue will be the big killer on this workout – there are a tonne of HSPUs in this workout. If you have to go to singles, go there, just keep rest intervals short and reps clean.
Josh Bridges proved in his live workout announcement loss to Scott Panchik that Strict HSPUs are not going to cut it, so I'd recommend kipping from the start. Be a strategist in this WOD.
The cleans are relatively heavy, so it will probably be most efficient to hit fast singles as we saw Bridges and Panchik do early. If you have to squat clean to get the bar up, do it!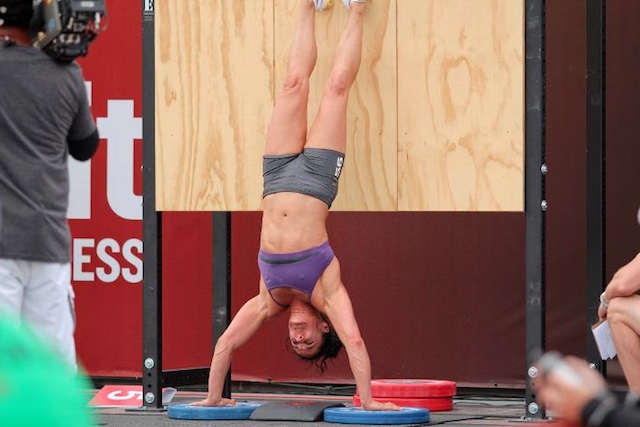 This workout is short and fast. The key will be to minimise rest, minimise transition times, maximise efficiency of movement and avoid no reps on the HSPUs!
I think repeating this workout will be doable… just give yourself two days to recover from the specific movements!
This is going to be fun and frustrating! I wonder who is going to annihilate this workout? What numbers are possible?
May the force be with you. Embrace the pain!