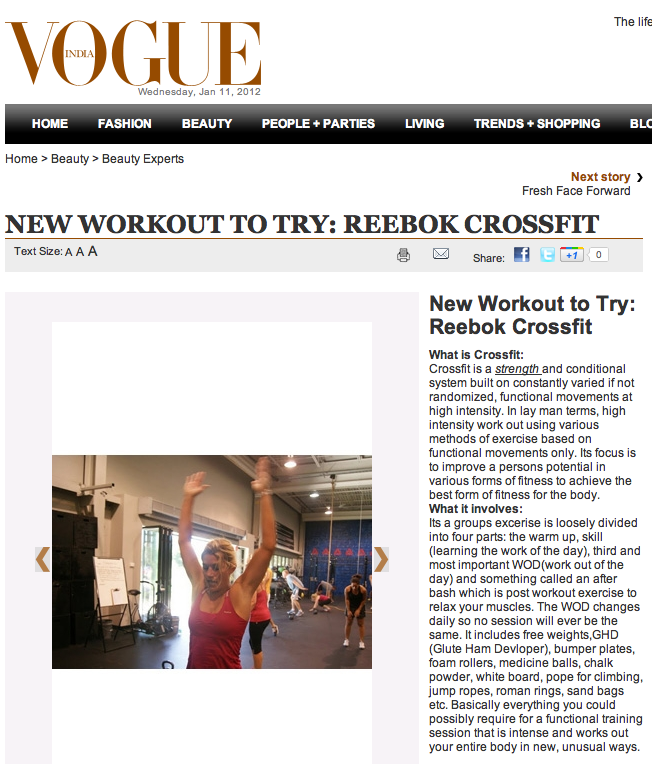 Looks like CrossFit is becoming very "Vogue" at the moment. Vogue India just posted an article about CrossFit describing what it is and the"Pros" and "Cons" of the sport.
What I found interesting is the fact they are calling it Reebok CrossFit. This is the first time I have heard CrossFit being called Reebok CrossFit outside the Games events and specific Reebok CrossFit branded boxes.
Whether it is a typo, misunderstanding or something they know that I don't, it was  probably one of the reasons why Reebok was so happy to sponsor the CrossFit Games. Now not only is Reebok being know for fitness apparel and clothing but for a specific sporting movement.
Check out the [article here]