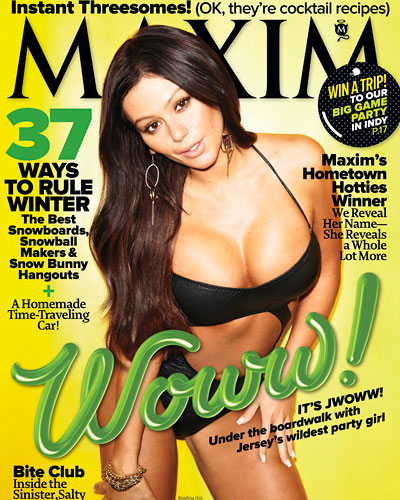 Could the girls of Jersey Shore really be taking up CrossFit? Well if Access Hollywood has any authority on the subject it may be true.
From all reports both JWoww and infamous Snooki have been on a health kick of late. So besides giving up caffeine and smoking for a short period the girls have been working out. As JWoww states she has been keeping fit with a combination of "hot yoga and something similar to CrossFit."
Whatever it is the girls are doing it seems to working as Snooki has lost 20 pounds and JWoww just earned herself the front cover of Maxim's January 2012 front cover.
Now the question is can CrossFit HQ get a video of them on the Journal or Mainsite doing a WOD? Hmm. I think this may be one for Fitness Lonnie.
You can read on this [story here]