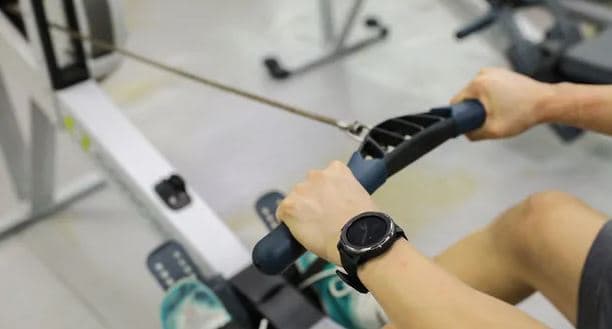 One of the best things when shopping for watches is that you have an array of choices to choose from. Whether it's for a formal event, sports use, everyday use or for wear to a special occasion, there is a watch out there that would fit your requirements and budget. Luxury or not, the options are endless.
That is not to say that every watch in the market today is worthy of a buy. Believe us, there are duds out there, and some of them came from respectable brands. You must know what you're buying, that's why research is key. Sports watches, for example, are very tricky to identify and you can often mistaken them for their contemporaries.
If you're in the market for a sports watch, well you're in luck. We've compiled and narrowed down the best watches in this category, at different price points. From luxury sports watches to the middle of the road functional ones, to sports watches under $500 for men, we've got you covered. You don't need a lot to get a sports watch that will last you a lifetime.
For the ones with deep pockets
When you have the bank account to justify buying thousand dollar sports watches, then go ahead and indulge in an Omega watch. The Omega Seamaster 300m is a classic, and James Bond himself is fond of the blue dial variation. Its classic great looks can be worn almost anywhere, and you best believe that when you're wearing one, connoisseurs will notice.
Another great option is the Hublot Big Bang Meca-10 P2P. With a skeletal watch face (of course, not literally), it's Hublot's entry to sport watches. It's avant-garde, to say the least, and beautiful, if you're into that kind of aesthetic. Outfitted with the latest in-house movement from the company, you're getting the best bang for your buck with this alternative.
But if you're one of those people who has enviably deep pockets and robust bank accounts, get the Audemars Piguet Royal Oak Offshore. It's a Tourbillon chronograph watch, with an accuracy that can rival Omega's Olympic timekeepers. Plus, only the truly rich can afford this watch as the company opted to produce only 50 of each variation.
For the sensible professional
The advent of quartz movement and smartwatches has paved the way for sports watches to be accessible to the ones with a sizable, steady income. The Apple Watch Series 5 is the best smartwatch in the game right now, and it pairs nicely with the iPhone that's sure already in your hands.
Seiko, the famed Japanese company, also has a great offering at this price point. The Seiko Men's Sports Solar boasts of a quartz movement watch which is solar-powered. This means you won't ever need to replace its batteries because exposing it to the sun will do. The watch face is the quintessential sports watch look, black dial with orange markers.
Another watch that needs your attention at this price point is the Garmin Forerunner 230. The watch has an unbelievably large screen for stats viewing. So whether you're running and keeping track of your time to the millisecond, or waiting for an incoming notification, this watch is your best friend.
For the budget-conscious
For the athlete that needs to time his laps, or the occasional runner that's constantly bettering himself, you don't need a sports watch that will cost a substantial amount of money. You can get really good deals from some of the most popular brands at the moment, one of which is from Casio. The G-Shock is just under $90, and it has the basic features for tracking fitness.
Withings, the smartwatch company that doubles down as a lifestyle brand, has a great smartwatch under $100. Paired with the official Withings app, the Withings Move is a powerful fitness and sleep tracker that can monitor your improvements. It has a great battery life and is fully water-resistant.
If you're really hard on cash and need a basic sports watch right now, in less than $15 you can buy the original Casio Digital Sport watch. With a straightforward digital display, which was revolutionary at its launch time, the Casio digital watch can power up your runs and lets you read it even at night. The best part? It's also water-resistant, so swimming will be a breeze. All in all, there are plenty of budget-friendly smartwatches for men, like the ones at ThinkSmartwatch.com.
Takeaway
Sports watches are a necessity when you're living an active life. To know the right sports watch to buy, you need to assess your needs first. Most people should be fine with a sensible sports watch. Remember to make the most out of it, and if you're feeling fancy and have the money to splurge on it, go ahead and get one.