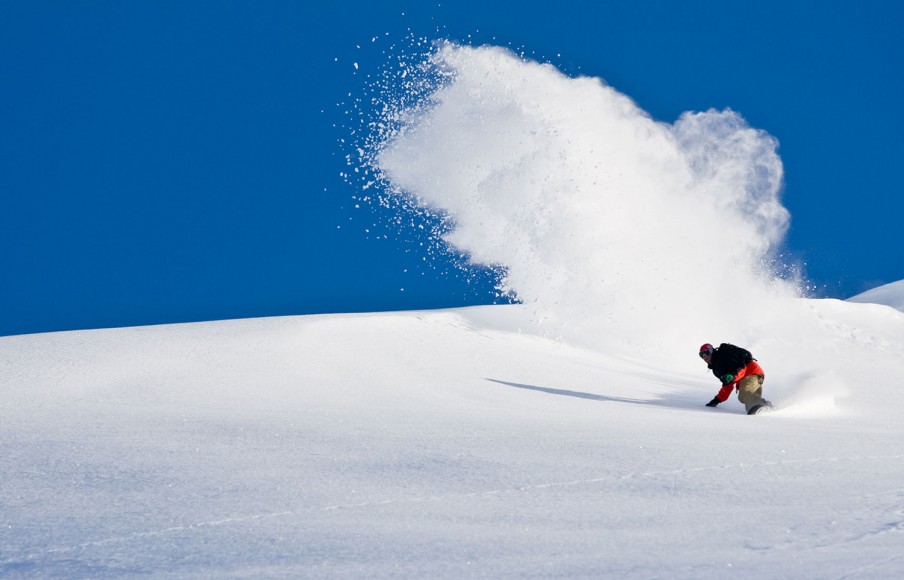 Extreme sports enthusiasts are always on the lookout for new places and activities to try out. The adrenaline rush and the excitement of practicing extreme sports are incomparable to anything else. And, as much as you may think you've tried it all and there's nothing new for you out there, we need to beg the differ.
If you love extreme sports, you'll love the list we've put together. Below, you'll find our selection of the best places for extreme sports worldwide. If you like what you read- pack your bags and hit the road.
Here are the best places for extreme sports.
Cave Diving- Yucatan, Mexico
If you're a fan of water sports and activities, cave diving is something you need to try. The fresh waters of the Yucatan Peninsula offer an unforgettable diving experience to those who dare to give it a go.
You'll be diving through the so-called "cenotes" which are sinkholes in the enormous cave systems of this stunning location.
Ice-Climbing- Ötztal Valley, Austria
For those of you who prefer winter extreme sports, ice-climbing is one of the best choices. Austria's Ötztal Valley has nearly 40 icefalls in the area that vary in height and difficulty.
Visiting this magical place will allow you to slowly progress from easy climb to 1.600-feet tall ones. 
Volcano Surfing- Leon, Nicaragua
If the previous sports aren't as extreme as you'd like them to be, volcano surfing or volcano boarding is as mind-blowing as it gets. Nicaragua is the best destination to try the sport. It sounds simple in theory:
you hike a volcano
then you take a metal or plywood board
you slide down
you have the time of your life
It's extreme and sounds crazy, which is exactly why you should try it.
Heli-Skiing-Mica, British Columbia
Another extreme sport you should consider trying is heli-skiing. First, you reach an off-trail spot via helicopter, far from the crowds and tourists. Then you ski downhill on this remote terrain and enjoy the untouched yet dangerous snow-covered area around you.
The Mica Heli Sports area in British Columbia offers the ultimate heli-skiing experience and is one of the places in the world to try this extreme sport. 
You may want to consider translating your passport before heading there. If you're not sure whether to do it, read about Why do you need Passport Translation for Traveling. As far as the sport is concerned, it may be a bit more difficult in reality, but you'll have to give it a try and be the judge of it.
Paraskiing- French Alps, France
If you love combining extreme sports and enjoying different types of adventures at once, you should try paraskiing. It's the combination of flying and skiing. The skier begins by skiing down a mountainside and when they pick up enough speed, they're lifted in the air by a parasail they're wearing.
French Alps offer different resorts and amazing spots for trying out paraskiing. It's the perfect place for sports bloggers, podcasters, and authors looking for inspiration and great stories. If you're one of them, you can find transcription services online and get your content translated ad transcribed in different languages. It'll help you reach a wider audience.
Whitewater Rafting- Pacuare River, Costa Rica
Finally, the extreme water sport loved by so many water sports enthusiasts is whitewater rafting. Pacuare river in Costa Rica is the ultimate spot for giving it a go.
It's surrounded by rainforest, so rafters are able to see exotic birds and even dangerous animals along the shore. There are multiple waterfalls and different difficulty levels for people with different rafting experiences. 
Final Thoughts
Extreme sports that we've listed above are for true adventurers who aren't scared of exploring the unknown. If you're one of them, make sure to mark your favourite locations and start planning your next journey.
You'll be making memories for a lifetime. 
Author's Bio: Michael Carr is a travel blogger and an outdoors enthusiast. He focuses his writing on outdoor activities, fantastic travel destinations, and cultural exploration. He loves sharing stories from his personal travel experience and giving insightful tips for travel planning.