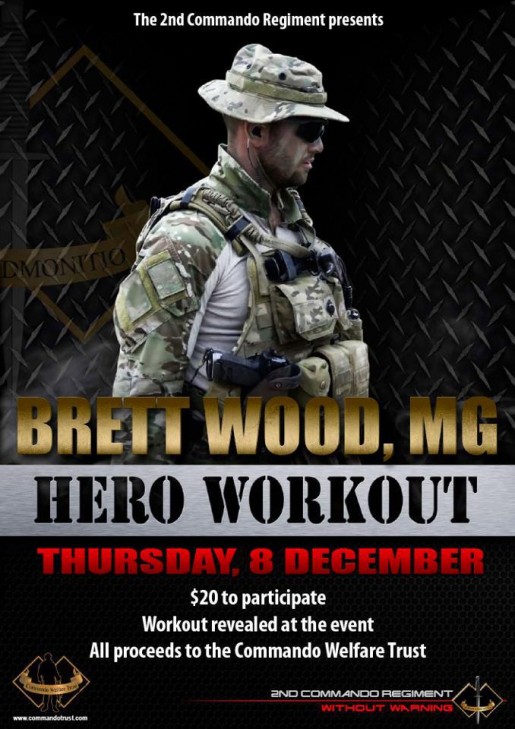 CrossFit history will be made in Australia next month, with the first ever officially sanctioned Hero WOD coming down under.
On December 8, CrossFit gyms around the world will take part in the Brett Woods MG Hero WOD.
32 year old Brett Woods is an Australian Special Forces Commando and was killed in Afganistan in May this year. He died instantly when an insurgent IED exploded on a foot patrol he led in the Kandahar Province.
A group of close CrossFitters wanted to honour his life the best way they could, and decided to contact CrossFit HQ about creating a new Australian Hero WOD in his memory.
After a few months of emails and meetings, officials decided to give it the green light and make it a world recognised Hero WOD.
For those of you who are not familiar with Hero WOD's, they are basically workouts named after CrossFitters who have given their lives in the line of duty.
If you've been involved in the sport for a little while, odds are you have probably already completed a few, whether it be Murph, Lumberjack or McGhee.
For a full list of Hero WOD's click here.
At this stage we don't know much at all about the workout, apart from the fact it is expected to take most people around 22 – 30 minutes to complete, it is however scalable, meaning anyone and everyone can and should give it a try.
All the details will be released on December 8, with most CrossFit gyms raising money through the WOD to go to the Commando Welfare Trust.
For anyone interested in donations, they can be made at http://www.commandotrust.com/donate.php