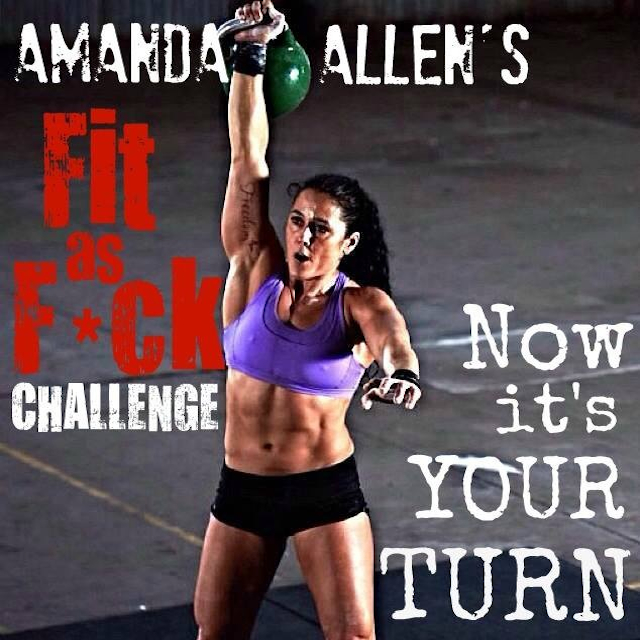 You have passion, commitment and amazing physical goals. You want the best body you can achieve. You want to look, feel, and perform like a champion. So you push hard, restrict your calories, beat yourself up with tough training, day after day, week after week, month after month.
But you're held back by frustrating issues like lack of energy, muscle soreness, niggling injuries, brain fog, binge eating, an inability to lean down, broken gut, hormone depletion, fear of carbs, confusion about diets and dodgy joints. You're limited to living at a fraction of your truest capacities and powerless to tap into your full potential and achieve your dreams. Desperate to be Fit as F*ck, you're unable to break the badass-code.
I've got the code, honestly I do! It's taken me 20+ years to work it out, but now I'm sharing the secrets, strategies and practical tools that I've developed – the things that I apply and practice everyday. The stuff born of blood, sweat and tears – years of it!
But what is Fit as F*ck anyway and how do you go about achieving this mighty status? Here's the secret… it's simple, but not necessarily easy. In LA recently I saw this quote painted on the outside of CrossFit Costa Mesa, it summed it up for me:
"I'm not telling you it's going to be easy, I'm telling you it's going to be worth it!" – Art Williams.
To me Fit as F*ck means being mentally, physically, emotionally and spiritually badass-fit; being ready for anything, living a passionate life, with no regrets. It means being willing to explore, change and laugh at oneself in the face of any adversity. It means having the strength and energy to constantly pursue and reach your dreams and goals, to be an example in your community. It means facing your fears and doing it anyway! It means being willing to do what others are not, everyday! It means being fit, strong, lean, passionate, in-control and happy in your body and in your life.
I know of no other challenge or program that brings together all that I have worked so hard to develop, and that I am so excited to be able to share. My Fit as F*ck challenge brings together everything I have ever learned and developed over two decades as an professional athlete in two sports (with state and national titles in four sports and world titles in two), as a life coach, a CrossFit trainer and a 43 year-old western woman on a gnarly journey toward Fit As F*ck-ness!
My challenge is everything I wish someone could have offered me years ago when I was suffering, struggling and trying to be all that I am able to enjoy and appreciate in my life today!
I'm three weeks into delivering my first Fit as F*ck Challenge, the feedback had been off the richter! I am overwhelmed by the extraordinary results and positivity already and we're barely half way through. Here are what a few FAF'ers are saying (I didn't ask anyone for testimonials, they just keep flowing in!):
"Never have I felt fitter or stronger…thankyou Amanda CrossFit Allen! Best decision I've ever made. Was a bit skeptical when I first started, but what I have learned over the past few weeks is priceless!"
"What I've learnt so far… I wouldn't have learnt from anyone or anywhere else… & I looked into everything… that was within my budget… I just can not say how grateful I am for what I have learnt! & it's only week 2!…I know my body performs better on real food…Thank you soooo much Amanda… I am so very grateful!"
"I'm learning something new every day!! I love and I'm thankful that I'm taking this challenge!! Thanku Amanda!!"
"Thanks Amanda for making me be truly honest with myself on paper, is a lot more confronting when you can see just how you keep on sabotaging your success. No more…………..time to start LIVING!"
"I so like the way you think and do Amanda Crossfit Allen! So inspired by this challenge. Thanks."
Everything done on the Fit as F*ck Challenge has simple, profound, long term value. Not one thing done sporadically and in isolation will deliver the goods. The miracles happen when we commit our whole heart and soul to every one percent, in every moment of every day! I walk people through every one percent I know, and I invite them to contribute any one percent they know too! The results are magnified ten-fold in a very supportive, private-FAF-community of learning and trust.
Becoming Fit as F*ck doesn't happen overnight, nothing of true value ever does. It does happen incrementally, steadily and completely as you explore, learn and apply the FAF principles – as prescribed, one day at a time, one day after another.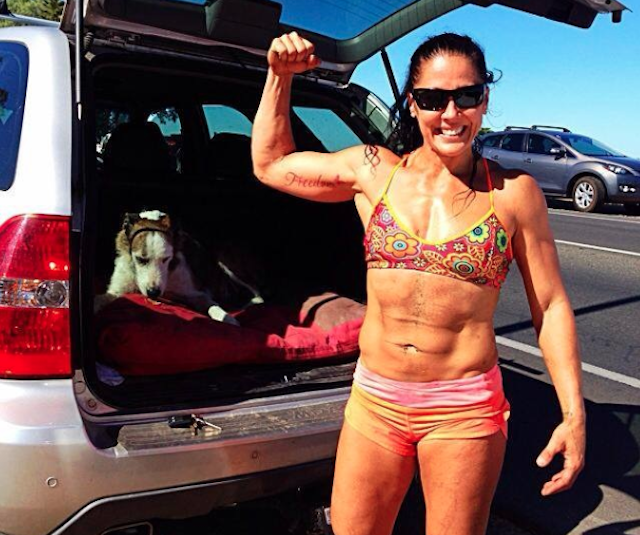 The challenge process involves assessments, self reflection and awareness raising – change must begin here. The program arms people with an arsenal of bulletproof, no BS tools to get them living and performing at their peak – in sport, in body, in life. No messing around, if people are ready to change, to be their best, the FAF challenge delivers the goods – with steak knives!
It involves daily coaching and support from me (Amanda Allen), access to members-only private Fit As F*ck FB group, nutrition and supplements guidelines, plans and recipes, videos and articles, assessments, goal setting, self monitoring, analysis and review tools, honest feedback and support! Doesn't get better than that!
FAF is taking people from all over the world to another level! Increased athletic performance, improved recovery and reduced injuries, better body composition, more highly developed self-awareness and self-confidence, improved tools to overcome physical and mental weaknesses, building increased work capacity… The list goes on.
It has been an absolutely privilege to work with so many people from such diverse backgrounds, at different stages on their fitness journey, with similar goals and dreams, who are so motivated and willing to change and learn how to get as Fit as F*ck.
My next challenge begins on 3rd March, details are available through my Facebook page which can be found by clicking here.
Cost: $139. Mention you are a reader of The Rx Review to receive the discounted rate of $129.
3,2,1….go!