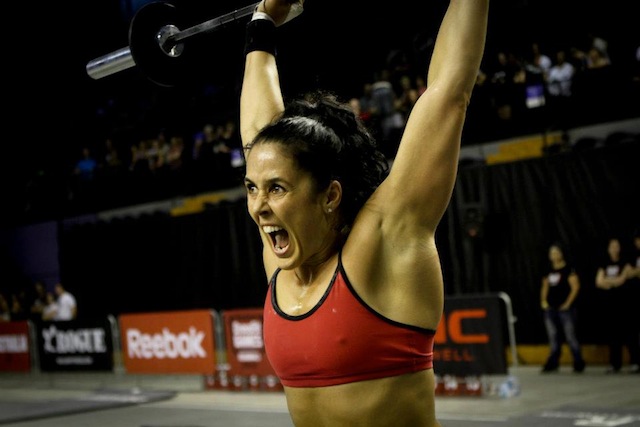 Someone recently asked me what I love about CrossFit?
I answered that my driven personality and big energy needs and loves the constantly varied challenges and obstacles presented by CrossFit on a daily basis. Although this is true, it hardly gets close to the complexity of the answer!
This question has lingered in my head and heart over the past week, banging about, demanding my attention. The answers have kept flowing, expanding and revealing themselves to me!
Loving CrossFit is no simple matter!
CrossFit is pain, pleasure, fear, frustration, struggle, joy, community, triumph, determination, desperation, anxiety, stress, play, pressure, doubt, defeat, courage – the list goes on. It's all of this experienced in a single workout and single lift – magnified over days, months, years!
CrossFit reveals myself to me, over and over; it constantly challenges me to discover exactly what I am made of. How close to the edge am I willing to go? How deep am I willing to dig? How much fear am I willing to face? How much pain can I handle? How much do I want to grow? How close do I want to get to the deepest truth of my own character?
CrossFit is the ultimate proving ground – of self to self!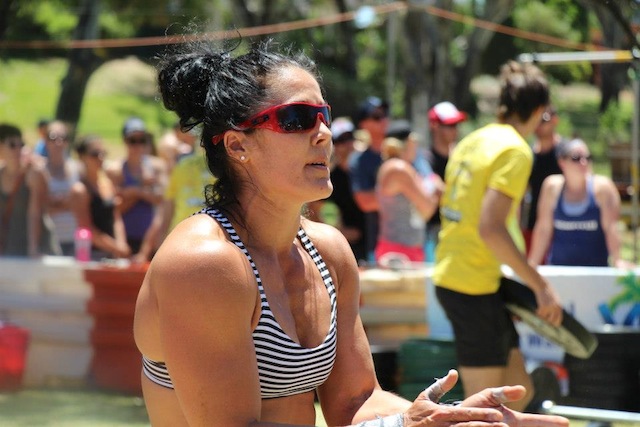 What I fear and what compels me are the same. It's the answers to these questions – which all boils down to 'have I got what it takes?'. Everyday I turn up to find out.
I don't always find it easy or comfortable to turn up consistently, day after day, hour after hour, 1500+ hours a year! Being human (and female) means that I fluctuate – energy, mood, strength, hormones, stress, motivation, sanity!
Some rare days I just want to say 'fu*% it, it's too hard!'. Other days I feel timid and uncertain that I have the capacity to deliver the goods. Other days I'm on-fire – strong mentally & physically and still, other days, it's just a matter of getting the job done!
Then there are those days when I truly dominate, I'm in the zone and everything flows – I love those days, that extraordinary feeling when it all comes together, when I feel powerful, capable, invincible, larger than life. That is the magic – those fleeting moments are the reward for the hours of pain, struggle, trial and error!
I am always striving to replicate those magic moments; I wish I could live in them permanently, oh the joy of it! However, reality is that while we improve through hard, consistent work, effort and struggle, those magic moments are just that – moments, blips on the radar, rewards to keep us moving forward, striving for more, seeking another taste of the zone where the impossible becomes possible, if only for the briefest moment in time!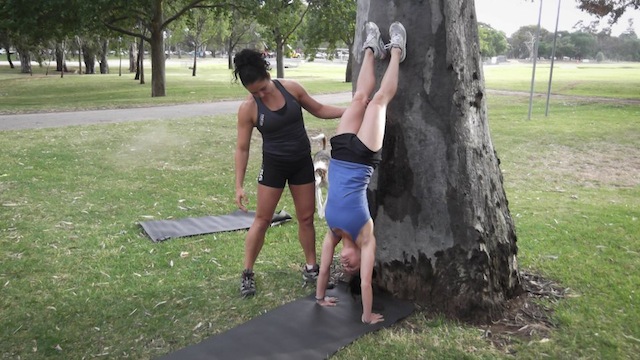 How do you explain the magic of CrossFit to those who haven't tried it? I've attempted to explain it in words – to confused and blank stares – "so it's like bodybuilding?", Argh!!!
I think the thing that really speaks most loudly for CrossFit is the energy in our eyes, the vitality in our bodies – we're living breathing examples of power, strength, health and vitality! We're animated by our passion for CrossFit! People seem to want it – whatever it is they recognise in CrossFitters. And why wouldn't they – CrossFit builds character, physical capacity and passionate health!
So why do I love CrossFit? I love the magic. But to taste the magic, I have to work for it, consistently, no matter what my head tells me. That's what CrossFit has taught me, to turn up and do the work in spite of myself and I will inevitably be rewarded with hard-earned progress – with the sweetest magic-moments, the dots connected by hours of labour!
The work keeps me humble, the community keeps me laughing at myself and the magic keeps me wanting more – I love CrossFit for this!