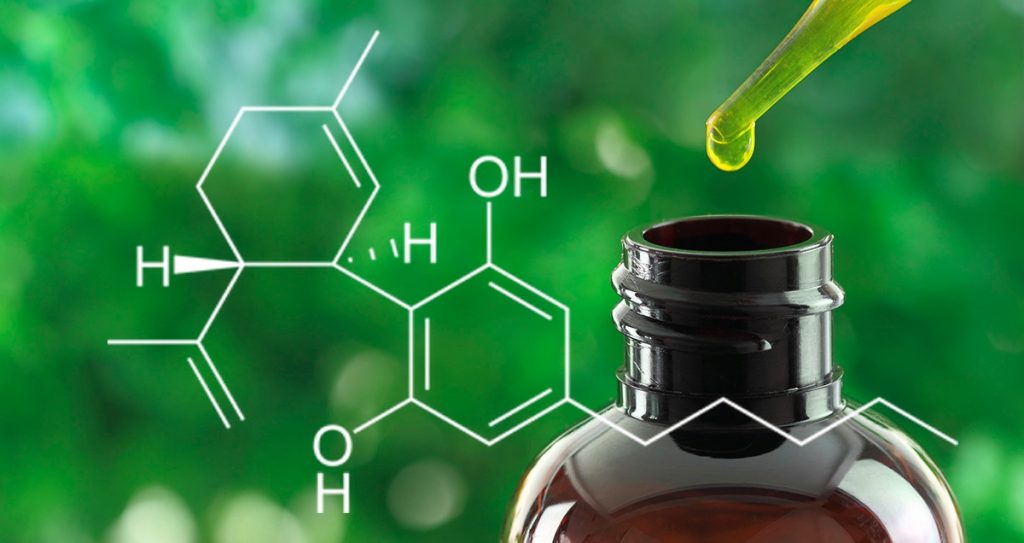 Around 1 in 7 American adults use CBD products. In recent times the product has also been growing in popularity in the fitness and CrossFit communities. Many athletes are now using CBD products to improve their performance, increase their recovery times, and improve overall well being.
In the United States, 14% of the adult population is taking CBD. CBD also has glowing reviews for the simple fact that people who take it are experiencing real improvements.
You, too, can experience the benefits of CBD. However, only high-quality products will help you reap these benefits to the fullest extent.
Here are some of the best CBD concentrate products you should consider trying:
Orange Crush CBD Wax By Highland Pharms
Orange Crush CBD Wax is one of the top CBD products on the market.
This wax contains over 70% CBD. This equates to over 700 mg of CBD per gram. There's also 7% CBG, 7% CBDv, 1.3% CBN, and 2.3% terpenes. Plus, it's made from organic hemp.
It's a full-spectrum CBD product. That means it contains other cannabinoids, terpenes, and beneficial plant molecules that are present in hemp. This can create something called 'The Entourage Effect'.
The Entourage Effect is the notion that cannabinoids and other hemp components deliver more benefits when they work synergistically together as opposed to working separately.
Want to learn more about this amazing product by Highland Pharms? The aforementioned link will educate you about this wax. You're bound to fall in love with this product if you try it.
CBDfx Wax
CBDfx's website describes this wax as 100% organic. You won't have to worry about inhaling pesticides and other nasty stuff when you dab this.
This is a full-spectrum CBD product. Taking a full-spectrum CBD product makes you more likely to experience The Entourage Effect.
This concentrate contains over 30% CBD. That's 300 mg of CBD per serving. This dosage is optimal for people who are just starting out with CBD dabs.
Hemp Wax Crumble By Highland Pharms
Here's another great product by Highland Pharms. The 300 Plus Hemp Wax Crumble contains 30% CBD. That amounts to 300 mg of CBD per gram.
It's a full-spectrum product. So if you take it, say "hello" to The Entourage Effect.
This crumble also includes grapeseed oil to improve its taste and consistency, but it's still an all-natural formulation. It's organic and non-GMO. Plus, all of the hemp it's made from is grown in the USA.
Fire up your wax pen when you get this product. After all, crumble is perfect for taking with a CBD wax pen.
Cyclic Fog Isolate By Lazarus Naturals
Cyclic Fog comes in three fruity flavors: Hawaiian Citrus, Lemon-Lime, and Valencia Orange. The added-in flavors are a big bonus for people who dislike how most CBD concentrates taste.
This product is ideal if you need to pass a drug test. After all, many full-spectrum CBD products contain around 0.3% of THC. No, it's not enough to get you high, but it's enough to fail a drug test.
Most CBD isolates contain pure CBD and nothing else. Lazarus Naturals gives you the option to order this product in a pure isolate form.
Still, you can also order a version of this product that's infused with amazing terpenes. These terpenes will benefit your health while not tripping up your drug test results.
Lazarus Naturals is a trusted brand in the CBD world. They're also famous for their great customer service. You'll be a satisfied customer if you buy this product.
Girl Scout Cookies CBD Shatter By Try The CBD
This CBD shatter by Try The CBD comes in a 1,000mg container that has 97% CBD. While Girl Scout Cookies CBD Shatter has helpful terpenes in its mix, it doesn't contain any THC.
Try The CBD is a Colorado-based brand that uses organic hemp to make all of its products. That's why this product is pesticide-free and non-GMO.
GSC shatter has an earthy, floral, spicy, pine, and sweet aroma. Its effects are euphoric, joyful, creative, and a bit spacey. According to Try The Brand's website, this shatter excels at "creating a bit of a cerebral mind warp."
You can use this shatter as an additive in oil liquids and foods. Here's another great shatter you can use for cooking:
CBD Shatter By CBD Health Products
CBD Shatter by CBD Health Products is quickly gaining traction amongst CBD users. There are 3 strains of shatter to choose from: Bubblegum Kush, Skywalker OG, and Cherry Diesel.
This shatter combines CBD isolate with other terpenes. The product contains 8% terpenes and 25% CBG. However, it doesn't contain any THC.
The concentration of CBD you get depends on which kind of shatter you buy. Compared to the other strains of shatter, the Bubblegum Kush shatter contains the highest percentage of CBD at 90%.
CBD Health Products' official website says in their "about" section, "We source only the highest quality and purest products available on the market. Our products are made from organic lab tested ingredients."
Review praise this shatter for having comfortable and relaxing effects. That's why we suggest it to people who are dealing with anxiety.
TerpSauce By Chakra Xtracts
Chakra Xtracts sells a variety of CBD concentrates. Still, their TerpSauce gets notably high accolades from the CBD world.
TerpSauce is a full-spectrum concentrate that contains 87% CBD. The product's name refers to how it's rich in terpenes.
You have the opportunity to choose which strain of terpenes you'd like in your TerpSauce. Strain choices include Headband, Girl Scout Cookies, Gorilla Glue, Banana Kush, Watermelon OG, Zkittles, and Blueberry Kush.
Chakra Xtracts markets TerpSauce as eco-friendly. It's also non-GMO. Reviews report getting a euphoric mood boost from using this concentrate.
Embrace The Power of CBD Concentrates
Around 42% of CBD users stop taking traditional medicines to treat their symptoms. They do this because products like CBD concentrates are helping them so much.
According to a survey Brightfield Group and HelloMD, 80% of respondents found CBD products to be "very or extremely effective." These CBD concentrates are some of the most effective products you'll ever take.
Be an educated consumer—read some of our reviews. The more you learn about a product, the more educated your purchasing decision will be.