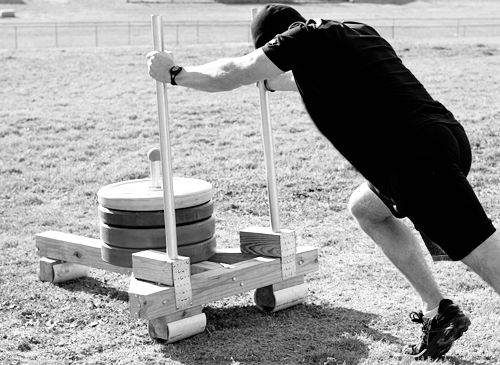 The first person with coronavirus symptoms was discovered on December 1st. What the world didn't know then was that the pandemic would soon spread like a bushfire. The virus, which the World Health Organization (WHO) would later name Covid-19, saw the introduction of new measures globally to curb the spread. It's what we now term as the 'new normal.' In most countries, social places remained locked down, with gyms and other locations where people stayed active remaining closed. What does this mean to those looking to stay fit? Well, you should know that staying home for prolonged periods can pose a significant challenge for remaining physically active. This sedentary behavior can lead to negative effects on your health. That's why it's recommended that you improvise ways to stay active while in self-quarantine. Here, we shall continue to share tips on how you can remain active during the lockdown. 
1. Make use of Online Exercise Platforms
With the entire world being shut down, people now realize how wealthy the internet can be when gathering information. If you are a gym guy, then the lockdown shouldn't hold your fitness goals. Today, there are plenty of platforms where you can access helpful info on how to remain active. YouTube, for instance, is full of free online fitness classes that you can utilize. The good thing about online classes is that they can be accessed based on your schedule. This, therefore, means that you can engage in your fitness routine whenever your schedule allows. If you are a newbie in the fitness journey, it's advisable that you stay cautious and aware of the limits as some of the exercises can be extreme. 
2. Set up a Home Gym
Who said that you have to be in a gym to remain active? There is no written rule to support that. With the fitness locations being the first to shut down, setting up your home gym can be a good idea. You can set aside a room or open space within your home for the gym. Most people have converted their garages into a gym, which is a good move. When setting up a home gym, the only challenge is acquiring the gym equipment, as some can be expensive. On this, it's always advisable to start small with the little resources you can find while you improve in the future. 
With the equipment in place, your gym should be up and running. If you visit NotOneRival.com, you will learn that you can perform plenty of exercises using whatever equipment you can acquire. The idea here is to stay active. A detailed guide on how to go about the journey should, therefore, come in handy. With such resources at your disposal, it means that you can find all these helpful guidelines to work with for the better. 
3. Keep Walking
Fitness coaches often say that even walking around in small spaces can assist you in getting active. The fact that the WHO recommends staying indoors doesn't mean that you stop walking. You should form a habit of taking walks now and then. Say, for instance, you can walk around your home during your breaks. Also, you can get out there and take short walks as long as you stick to the one-meter distance rule. The short walks can be of great help to your overall well-being instead of sitting down all day at home. 
4. Play with your Pet
Today, most homes have pets. These friendly creatures come with a bunch of benefits, apart from fighting loneliness, they can be your fitness partners. Playing with your pet in your backyard can help you shed some calories. If you are lucky to have one, then you should make use of it during the lockdown. Find time within your schedule to get out there and play with your pet. Their playful nature should be enough motivation towards achieving your fitness goals. Another thing to note is that playing with your pet also helps it keep fit, as recommended by veterinarians. 
5. Eat Healthily
With the new normal, many restaurants remain shut. This means that you will have to set up your meals. On many occasions, those who are used to eating out end up fixing themselves unhealthy meals. According to dieticians, you should use the lockdown as an opportunity to learn how to prepare healthy meals or try new recipes. Keep things simple and go for meals that mean good to your active life. Don't confuse yourself with recipes. The amazing thing about fixing your meals is that you have the freedom to change your meals to keep things interesting based on the ingredients you can access. The internet again can be of great help if it came in handy. Over there, you can find rich recipes that are easy to try at home. 
6. Get Enough Sleep
Unfortunately, most people envisage sweat, tears, and muscles when they think of staying active. What they don't realize is that getting enough sleep is part of the bargain. Fitness coaches will always tell you that recovery through rest and sleep is a critical element in fitness. However, it's the most overlooked aspect. Despite spending the most time at home doing less, health experts insist that you should get sufficient sleep. Six to eight hours a day are ok. If you are having trouble finding sleep, it will help if you started some improvements, such as upgrading your bedding. Get a comfortable mattress in this case and quality pillows to support your head. Also, you can find tips online on how to create a sound sleep environment. By following a perfect sleep time, you will be surprised at the many improvements this will bring to your overall health, hence an active life. 
Fitness was one of the many sectors that felt a great impact of the coronavirus pandemic. With the lockdown, most gyms, if not all, remain closed. However, this doesn't mean that the goal to stay active stays on hold. Mentioned in this article are tips shared by professionals and that you can borrow to boost your active life. Read through the blog post to find out which of the tips you can adapt.