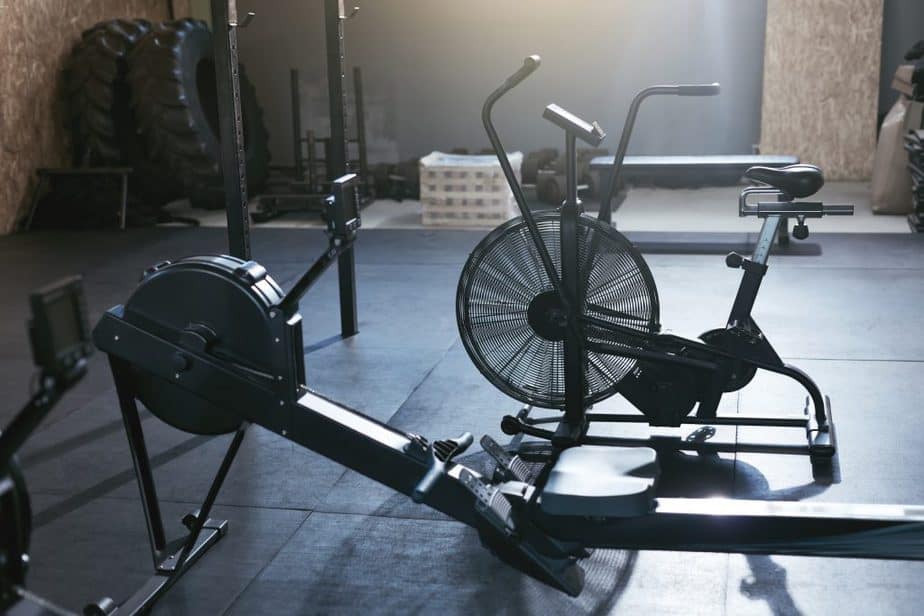 There are several reasons why you may need to purchase a piece of new sports equipment. It can be to foster your interest in trying out a new sport, or it can be to replace the existing gear that has already served you for many years.
Regardless of your reason to do so, below are some of the most important things you need to know before you purchase new sports gear.
Needs
One of the primary things you need to know when buying new sports equipment is your specific needs and preferences. Keep in mind that the right sports gear will most likely depend on what you will use it for, as well as your expectations. In this case, you may need to think about your training goals because the answer to your questions will provide you with a clearer perspective on what to look for in the sports equipment that you need.
If you love playing soccer, some of the gear you need to have includes shin guards or shin pads. If you are a goalkeeper, you will also need a pair of professional soccer gloves with a comfortable and tight fit, providing you with an exceptional grip. In this case, it is important to know your particular role to help you find the right equipment that you need to fulfill your duties.
You should also consider your age and skill level for you to be able to buy sports equipment that is appropriate for your use. Most parents would most likely buy sports gear with an allowance for their children. What they fail to consider though is that any sports equipment should fit perfectly to reduce the risk of any injuries.
Quality
Another thing that you need to know when purchasing new sports gear is its quality. As much as possible, you should only go for high-quality sports gear that will surely withstand the test of time. This will also minimize your risk for injuries while you are playing sports.
In this case, what you can do is to be selective of the brand of the sports gear. More often than not, the most reliable brands already have the reputation to back up their claims of their sports gear being of high quality. While you may think that some brands are only for professionals or wealthy people, in the end, you may even be saving a significant amount of money from purchasing gear under their name as the sports equipment they sell often lasts for several years even with frequent use.
Safety
You should also consider the safety of the sports equipment that you are interested in purchasing, regardless of whether you are a novice or a professional player. Every sport's gear is reviewed, rated, and stamped with a safety and quality seal from renowned regulating bodies. Make sure that the equipment you are getting bears this seal because, in this way, you are guaranteed that it adheres to the safety standards. For instance, your helmet should be durable and safe enough to be able to protect you from head injuries when you are biking, hiking, or skating among others. Also keep check on your roller skates too. If you don't have any pair, you can buy them from WowSkates.
Accessories
When purchasing sports equipment, you also have to know whether you need other accessories to go with it. For instance, if you are buying golf clubs, you may need to buy a bag to properly store it or wheel it through the course when you are playing. In the same manner, if you are purchasing a badminton or a tennis racket, you may need to also buy an appropriate bag to make it easier for you to carry it to the court.
When you know what accessories should come with your sports equipment purchase, you will have a better idea of the budget that you need to prepare overall. However, you should also try not to go overboard, to begin with. Make sure to only purchase the key pieces that you need, rather than immediately buying tons of sports equipment that you may not be able to use in the long run. As a general rule of thumb, assess your comfort in using a certain sports gear first before you buy another one, or purchase the rest of the accessories you need to go with it.
Budget
You also have to consider the amount of money you can afford to spend on buying the sports equipment that you are interested in. While you may need to factor in the brand and the quality of the gear that you want to buy, you should balance this with your budget. It is often the case that the more features a sports gear has, or the more popular its brand is, then the more expensive it gets.
In case you have a limited budget to make a purchase, what you can do is to find an alternative that fits your budget without having to sacrifice its quality. Otherwise, you can also consider leasing your sports gear initially instead of buying immediately. There is also the option for you to buy used sports gear that is still in its best condition instead of purchasing new ones. Again, this all depends on the amount of money you can spend on your sports gear.
Recommendations
Finally, source out recommendations from your network when buying new sports equipment. They may have a few suggestions that will be able to help you find the one that will be able to suit all your needs and preferences. On the other hand, you can also get in touch with professional athletes to gather their advice regarding the sports gear you should purchase.
In purchasing new sports equipment, you have to know your specific needs and preferences, as well as your role in the sports activity you are taking part in. Alongside this, you also need to think about the quality of the sports equipment, as well as its safety features or the accessories that you need to buy with it. Set an appropriate budget and gather recommendations from your network because these will also help you in buying the right sports gear to foster your skills in the game.