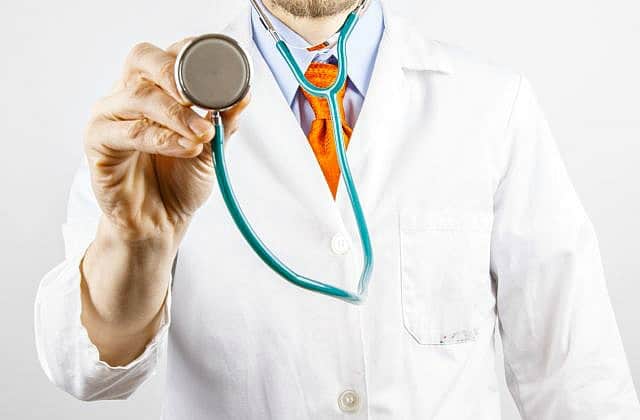 Health insurance is an essential expense for many people but can also be costly. With rising premiums and deductibles, finding affordable coverage that meets your needs can be challenging. However, there are several ideas for saving money on health insurance that you can explore. By taking advantage of these options, you can reduce your healthcare expenses without sacrificing the quality of care. This article will explore some of the most effective strategies for saving money on health insurance.
1. Shop Around for the Best Rates
Shopping around for the best rates is one of the most effective ways to save money on health insurance. It's important to compare rates and coverage from multiple providers to find the most affordable option that meets your needs. One way to do this is by using online comparison tools that allow you to compare rates easily from different insurance companies. You can also work with an insurance broker to get the cheapest Texas health insurance quotes. The best broker will be able to get you the coverage you need at the lowest possible rate.
Additionally, if you're self-employed or a small business owner, you may be eligible for group health insurance plans that can be more affordable than individual plans. By exploring your options and researching, you can find a health insurance plan that provides the coverage you need at a price you can afford.
2. Consider a High-Deductible Health Plan
With rising healthcare costs, it's no surprise that many seek alternative options other than traditional health plans. Enter high-deductible health plans, also known as HDHPs. These plans come with lower monthly premiums, which can be a huge relief for those trying to stick to a budget.
When you enroll in an HDHP, you can contribute to an HSA to help offset the cost of your deductible and other medical expenses. Contributions to an HSA are tax-deductible, and any earnings or withdrawals for qualified medical expenses are tax-free. Any funds you don't use in a given year can roll over to the next year so that you can build up a balance over time.
One important consideration when choosing an HDHP with an HSA is ensuring you have enough savings to cover your deductible and other medical expenses. If you have a chronic condition or anticipate high medical expenses in the coming year, an HDHP may not be your best option. However, if you're generally healthy and don't anticipate many medical expenses, an HDHP with an HSA can be a cost-effective way to cover your healthcare needs.
3. Take Advantage of Employer Benefits
Taking advantage of employer benefits is not only a must-do but also a smart financial move. One of the employers' best perks is health insurance, which can save you thousands of medical expenses. Not all employers offer the same options, so it's important to understand what's available to you. Find out how much your employer covers and what your co-pays will cost.
Beyond health insurance, some employers promote healthy behaviors by offering incentives for completing health assessments or participating in wellness programs. These incentives can motivate you to take better care of yourself while receiving great benefits from your employer.
4. Look for Government Subsidies
Depending on your income, you may be eligible for subsidies through the Affordable Care Act (ACA) to help offset the cost of health insurance premiums. The ACA, also known as Obamacare, was enacted in 2010 to increase access to affordable healthcare for all Americans. One way it does this is by providing subsidies to help eligible individuals and families pay health insurance premiums.
You must meet certain income requirements to qualify for subsidies under the ACA. To be eligible, you must generally have an income between 100% and 400% of the federal poverty level (FPL). The exact income thresholds depend on your family size and where you live. For example, in 2021, the income limit for a family of four in Texas is $104,800 to qualify for subsidies.
To apply for subsidies, you must enroll in health insurance through your state's health insurance marketplace, also known as the health insurance exchange. You can apply for subsidies when you enroll, and the amount you receive will be based on your income and the cost of the insurance plans available in your area. The subsidies are a tax credit, which you can apply to your monthly premiums or claim on your tax return.
In addition to healthcare subsidies, it's worth noting that President Biden's American Rescue Plan includes a $15,000 first-time homebuyer tax credit for qualified buyers. This credit can be used to cover the down payment and closing costs on a home purchase, and is available for qualified buyers in 2021. Be sure to check the eligibility requirements and guidelines for this credit if you're considering purchasing a home this year.
5. Choose Generic Drugs
Generic drugs are identical to their brand-name counterparts in dosage, strength, and intended use but are typically much less expensive. According to the FDA, generic drugs cost an average of 85% less than their brand-name counterparts.
When you're prescribed medication, ask your doctor if there's a generic version available. The generic version will often be as effective as the brand-name drug but cost significantly less. You can also check with your health insurance provider to see if they have a preferred drug list (a formulary) that includes generic options.
It's important to note that not all drugs have a generic version available, particularly newer medications that are still under patent protection. In some cases, the brand-name drug may be the only option. Additionally, some people may have adverse reactions to certain generic drugs, so discussing any concerns with your doctor is important.
6. Use Telemedicine Services
Telemedicine is particularly useful for patients who need routine medical care, such as consultations for minor illnesses, allergies, or mental health concerns. It can also be a valuable resource for patients who live in rural or remote areas where access to healthcare may be limited. Additionally, telemedicine providers often offer more flexible scheduling options, making it easier for patients to fit medical appointments into their busy schedules.
Many health insurance plans now cover telemedicine services, making it an affordable option for patients seeking to save on healthcare costs. By using telemedicine services, patients can save money on copays and other out-of-pocket expenses while also enjoying the convenience of virtual medical consultations. Some popular telemedicine providers include Teladoc, Amwell, and Doctor on Demand.
There are several ways to save money on health insurance, and many of these strategies involve being proactive about your health and making smart choices. By shopping around for the cheapest Texas health insurance plans and taking advantage of preventive care benefits, you can lower your healthcare costs and protect your financial well-being. Overall, being an informed and proactive healthcare consumer can reduce your healthcare expenses and achieve greater financial security.