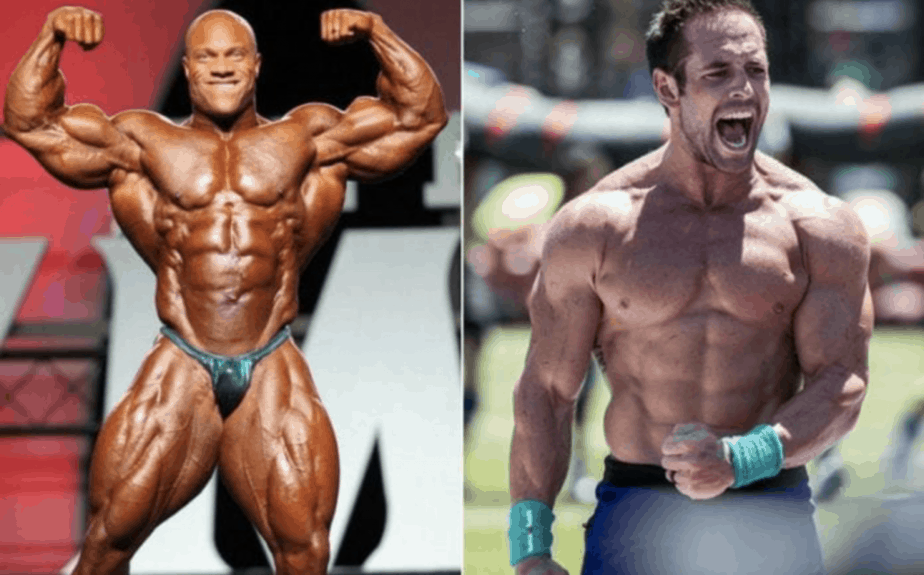 Several movie categories sometimes require enormous efforts from actors and actresses to prepare for a role under the care of a personal trainer and nutritionist, pushing themselves at the very limits of human capacity. Those are action movies, sports dramas, and superhero films.
This article focuses on leading actress performances that have forced chosen actresses to put all their strength and stamina into roles that we will unlikely ever forget. Bet while reading this, you already have several names on the tip of your tongue – Emily Blunt, Gal Gadot, Margo Robbie…
Here is a list of actresses who made some of the most impressive body transformations for a role:
Emily Blunt
Emily Blunt is a well-known American actress who has never hidden her passion for ballet. It's noticeable in her dancing, movement, and body posture, even in the most demanding action and drama scenes. But what if you need to transform into a badass soldier? Then you have to work hard.
Emily Blunt was preparing for her role in Edge of Tomorrow under the supervision of experienced trainers, nutritionists, and hairstylists who helped her reach a stunning physical shape while maintaining graceful and feminine lines of her performance.
Her character is a tough military woman who spent years on the battlefield and lives by values worth fighting for, refusing to give up at any cost. Through her character, Emily Blunt demonstrates the deep desire to achieve perfection, despite being a vulnerable woman who falls in love with a simple man.
Margot Robbie
Margot Robbie is one of the few Hollywood actresses who have managed to be successful in both performing arts and modeling. It's not surprising that she has appeared in the top lists of sexiest women in Hollywood.
But what about the role of Harley Quinn in Suicide Squad, a seductive but dangerous villain who easily conquers the hearts of men while being so unpredictable that no one knows what to expect from her next? And even more – her Oscar-nominated performance of American former figure skater Tonya Harding in I, Tonya?
Margo Robbie and Harley Quinn are two sides of the same coin. While Harley Quinn is a smart and manipulative woman who refuses to submit herself to anyone, Margo Robbie is a free-spirited artist whose passion for life is palpable through her work.
Gal Gadot
Gal Gadot did a phenomenal job portraying Wonder Woman. Making her an iconic superhero known to millions of boys and girls all over the world. Well, we need to know that she didn't achieve this overnight. She worked hard for months under a personal trainer's supervision to reach her body shape's peak level needed for the role.
In Wonder Woman, Gal Gadot proves that she can play both roles – as an ordinary woman who looks after her family and enjoys her life, as well as an Amazon warrior who's ready to fight and die for her country or friends if necessary. In fact, many people think she did a better job at portraying Wonder Woman than Lynda Carter.
Charlize Theron
Charlize Theron has demonstrated that it's possible to be both a Hollywood actress and a mother without losing sight of one's career and dignity. She is the living proof that women are capable of doing anything they set their minds to. Both men and women should learn a thing or two from her decisions and actions.
Her body transformation for Monster could easily be described as a complete makeover, especially since her character is a prostitute who was abused and mistreated all her life – she became an entirely different person by the end of the movie.
But what is even more astonishing it's her performance in Atomic Blonde – an action thriller where Charlize Theron manifested as a spy who works for MI6.
Elizabeth Banks
Elizabeth Banks is a popular American actress who has gained fans around the world with her ability to transform herself into any character she takes on, no matter how challenging it seems at first glance. She has appeared in several iconic movies such as The Hunger Games franchise, Seabiscuit, The Lego Movie, and more.
Her role in Power Rangers required her to get ready for a complete makeover after gaining weight to portray a strange creature. She had to show off her martial arts skills while wearing a spandex suit that was supposed to make her look like an alien creature. To make matters even more complicated, she had to prepare for the role under the supervision of a personal trainer who made sure she worked out hard enough for each scene.
Jessica Biel
Jessica Biel is another popular Hollywood actress who has managed to keep her charm intact despite being in the spotlight for over two decades. She has starred in iconic movies such as 7th Heaven, The Illusionist, and Total Recall, leaving spectators breathless with her flawless acting skills and stunning beauty every time she appears on the screen.
Jessica Biel works hard on every role she takes on to show off her versatility as an actress – this time, she has transformed herself into a scientist who knows how to hide behind a cold mask to find out who or what killed her daughter. Her body transformation for Total Recall is simply breathtaking!
Conclusion
Every role requires many preparations and rehearsals before the shooting starts, but some roles demand putting extra effort into physical training. Some of the actresses mentioned above have succeeded at self-transformation even several times during their careers!
While these body transformations amaze viewers worldwide, it is crucial to remember that such impressive results are possible only under professionals' supervision. If you choose someone as your role model for getting back in shape, make sure to get support from qualified professionals.