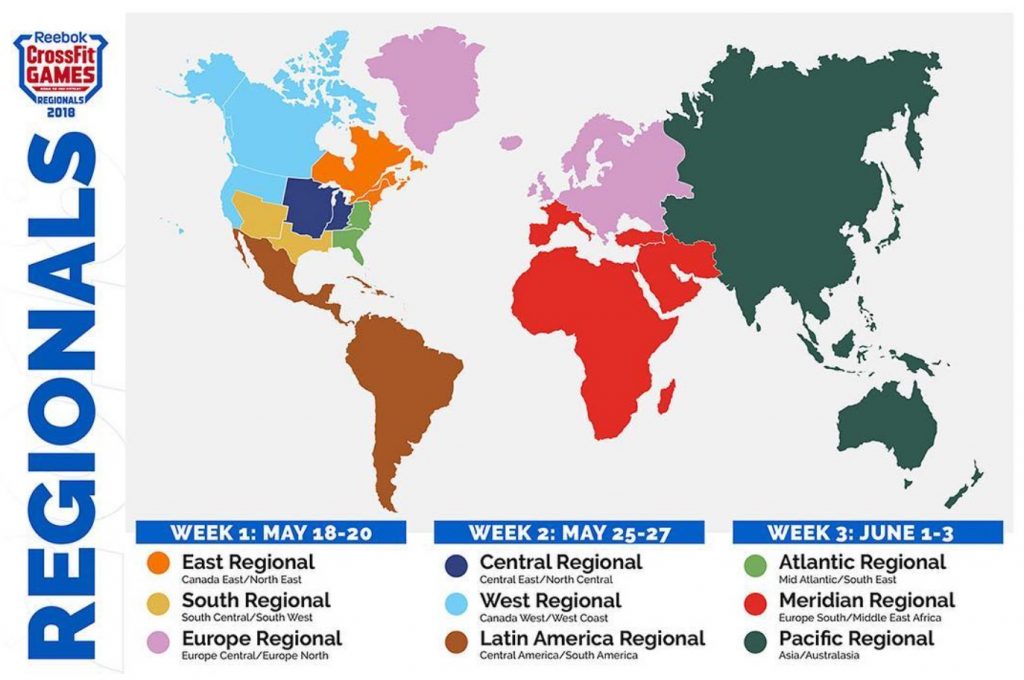 The schedule for the 2018 CrossFit Games season has been announced by HQ this week, with the dates and locations finalised for this year.
The first stage of the season, the CrossFit Games Open, commences February 22, 2018. The 'Open' is then followed by the CrossFit Regionals, before the pinnacle of the season, the CrossFit Games, takes place in August.
Here is a closer look at the dates and venues for the 2018 CrossFit Games season:
1. The 'Open'
5 Weeks of Workouts
18.1- Feb. 22-26
18.2- March 1-5
18.3- March 8-12
18.4- March 15-19
18.5- March 22-26
The CrossFit Games Open is the first stage of the CrossFit Games season. The online global competition is the stepping stone for athletes, with only the top qualifiers advancing to the next stage: the 'Regionals'. Workouts for the Open are generally released on Thursdays at 5 PM PST. Athletes then usually have four days to complete them before the Monday 5 PM PST deadline.
2. Online Qualifier (Teen & Masters)
April 19th-23rd
This online qualifier is held for the top 200 Teenage and Masters level athletes from each division. At the end of the four-day competition, the top 20 athletes from each division will earn a spot to compete at the CrossFit Games in Madison, Wisconsin.
https://www.instagram.com/p/BfJ3G8vA9vd/?taken-by=crossfitgames
3. 'Regionals'
The next phase for individuals and teams is the CrossFit Regionals. In 2018, the 'Regional' schedule is slightly different to previous years with the return of the Latin Regional.
Here is a snapshot of the dates and venues for the nine Regional competitions:
Week 1: May 18-20, 2018
East Regional: Times Union Center – Albany, New York
South Regional: Salt Palace Convention Center – Salt Lake City, Utah
Europe Regional: Berlin, Germany
Week 2: May 25-27, 2018
Central Regional: Music City Center – Nashville, Tennessee
West Regional: Del Mar Arena – Del Mar, California
Latin America Regional: Rio De Janeiro, Brazil
Week 3: June 1-3, 2018
Meridian Regional: Caja Mágica – Madrid, Spain
Atlantic Regional: West Palm Beach, Florida
Pacific Regional: Sydney Olympic Park, Australia
3. 2018 Reebok CrossFit Games
August 1st-5th
The 2018 Reebok CrossFit Games will once again be held at the Alliant Energy Center in Madison, Wisconsin.
Good luck to everyone taking part in the 2018 CrossFit Games season!