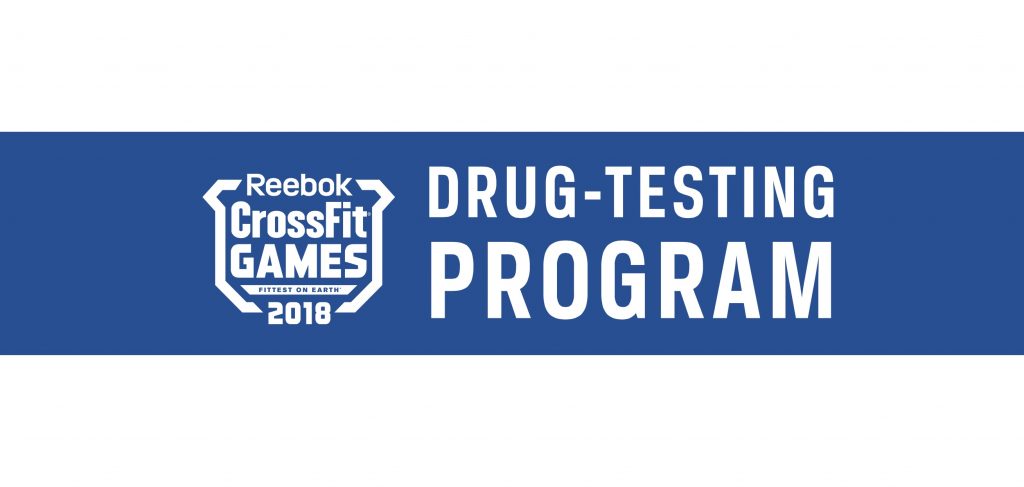 The 2018 CrossFit Games season is set to get underway later this month, with the first workout of the CrossFit Open to be announced on February 22.
Over the past few years we have seen several Games and Regional athletes have been caught using banned substances and consequently suspended from competing.
This year, CrossFit HQ has made several changes to its Drug Testing Program to ensure the 2018 season has a level and fair playing field for all athletes.
Here is a look at the updated drugs policy and what it means for athletes:
Any athlete can be tested
As a condition of participation in CrossFit sanctioned events, each competing athlete agrees to undergo drug testing in accordance with this policy. Anyone signing up to the Open could be tested, at any time during the season.
Refusal to consent to, or comply with, the requirements of this policy prohibits an athlete from participating in a CrossFit-sanctioned event.
Regional and Games athlete will be tested
All podium finishers at the Regional events will be drug tested. In addition, athletes will again be tested at the CrossFit Games later in the year.
Championships Drug Testing: may occur on site at ANY CrossFit-sanctioned competition. All athletes at Regionals and the Games are subject to testing. In addition, the selection of athletes to be drug tested may be based on random selection or position of finish.
Process of drug testing
Collected urine and/or blood samples will be sent to a World Anti-Doping Agency-approved laboratory for analysis. Samples will be tested in accordance with WADA guidelines to determine if banned drugs or substances are present. Appropriate sanctions will apply for positive drug test results.
If the laboratory reports a specimen as substituted, manipulated or adulterated in any way, the athlete will be charged with refusing to submit to a drug test. The athlete will be subject to the same sanctions applied to a positive drug test.
Drug test results will be reported to CrossFit by Drug Free Sport. CrossFit will notify athletes of a positive test result by email.
Athletes who commit a violation of the Drug-Testing Policy will have the right to state their case prior to any sanctions being imposed. Within 72 hours of being notified of their violation, an athlete must provide written notice of their intent.
What sanctions will be imposed for those who breach?
Disqualification from the competition and loss of results.
Loss of results from previous competitions.
Forfeit or required return of any prizes, awards or money.
Suspension from participating in future CrossFit-sanctioned events. CrossFit Inc. will determine the suspension lengths on a case-by-case basis. Penalties may include a lifetime ban from all CrossFit-sanctioned or sponsored events.
Public disclosure.
Other changes
CrossFit HQ announced earlier in the year a new way for the community to report allegations of misconduct. This could be any violation of the CrossFit Games rulebook, including submitting false scores, team athletes not actually working out at the same CrossFit affiliate, doping or using any kind of banned substance.
In short, it means anyone can report a violation by filling out an allegation form, or sending an email. CrossFit HQ have stated that all allegations will remain confidential.
Summary
With the sport of CrossFit growing larger every year, HQ are doing the right thing by strengthening its anti-doping policy. Increased testing and a stronger community involvement will only help in ensuring no 'cheating' athlete slips through the cracks.
However, it really is up to the athletes competing to ensure they know exactly what they are putting in their bodies. Several athletes have tried claiming they were unaware they had taken a banned substance. Ignorance, however, is not a valid excuse.
Yes, there are several cases where athletes have been taking banned substances for health reasons. These may including individuals who require particular medications to control illnesses or diseases. Or those with hormone deficiencies that may need HGH Treatment's from clinics like Greenberg Health. If that does relate to you, then your best course of action is to reach out to HQ and notify them of your situation. Full disclosure is often the best course of action in situations like these.
For a full list of banned substances for athletes competing in the 2018 CrossFit Games season, check out the updated Drug Testing Program by clicking here: