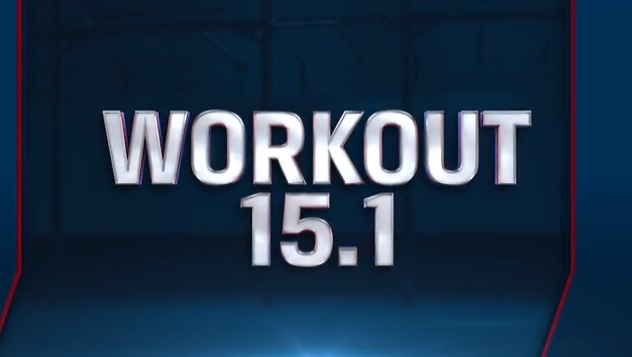 The first workout of the 2015 CrossFit Games season is in the books, along with all the strategizing, shocks and do-overs that come with it.
While the overall top 10 in the leaderboard is full of familiar faces, it was two relatively unknown athletes who have taken home the week one prize money.
15.1 was a workout designed to destroy grip strength and burn out athletes' forearms and it certainly succeeded.
The triplet of 15 toes-to-bar, 10 deadlifts (155 lb/ 75 lb) and five snatches had even the top-level athletes breaking up the reps after a few rounds.
At the end of the nine-minute AMRAP, 15.1a got underway with six minutes to establish a one rep max clean and jerk.
While some athletes managed to PR or equal their PRs, many were unable to come close after the rigors of 15.1.
Individual Men
After four days of maximum reps and heavy lifts, the leaderboard has started to take shape and, despite retirement from individual competition, both Jason Khalipa and Rich Froning sit in the top five worldwide.
However, it was 2011 CrossFit Games competitor Nick Urankar who took out first place after a 43rd place finish in 15.1 with 228 reps and an eighth place finish in 15.1a with 375lb.
Froning finished in second following a second attempt of the workout, the 'heir-apparent' Mathew Fraser also made a second attempt at 15.1 and finished in third with Khalipa in fourth and 'Mr. Consistent' Scott Panchik rounding out the top five.
Other Games competitors are also sitting in a good place on the leaderboard with Ben Smith in second, Neal Maddox in ninth and Dan Bailey in 14th.
Individual Women
In the women's half, Canada East 2014 Regional competitor Maude Charron nabbed top honours from her compatriot and fittest woman on earth Camille Leblanc-Bazinet.
Charron finished 15.1 in 39th place with 223 reps and 15.1a in 13th with a 240lb clean and jerk.
Leblanc-Bazinet secured second place over fellow Games competitors Emily Bridgers, Lauren Fisher and Stacie Tovar with 2014 CrossFit Games star Kara Webb in sixth.
Other big name athletes aren't far behind with Elisabeth Akinwale in eighth, Annie Thorisdottir in ninth and Michele Letendre in 11th.
One athlete who is noticeably absent from the top end of the leaderboard is 2013 fittest on earth Samantha Briggs who sits in 381st place after a second place finish on 15.1.
Briggs posted a Facebook message stating that she had suffered an injury while training last Monday and while she was confident she would be able to complete the Open, the one rep max clean and jerk was too much to ask of her body at this time.
A 185 lb clean and jerk placed Briggs 1492nd in 15.1a, but the former champion has been training hard after the disappointment of 2014, so who knows what week two will bring.