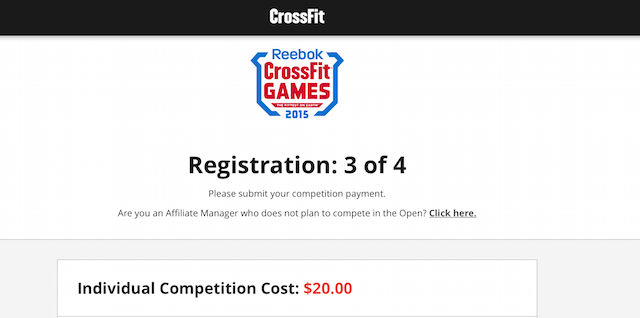 Today is January 15, 2015 meaning registration for the 2015 CrossFit Open has now commenced.
Not only is today the launch of registration but it also marks the start of another CrossFit Games season. If you have not already done so you can head on over to the Registration page here, pay your $20 registration fee, fill out all the particulars and your on your way to being crowned the worlds fittest.
In 2014, 209,585 people signed up for the CrossFit Games Open so it will be interesting to see if that number increases again.
To mark the launch of this years season CrossFit HQ released the video below.
It's an exciting time of year and we here at The Rx Review wish everyone the best of luck! Oh and remember, no "Bro Reps" please.