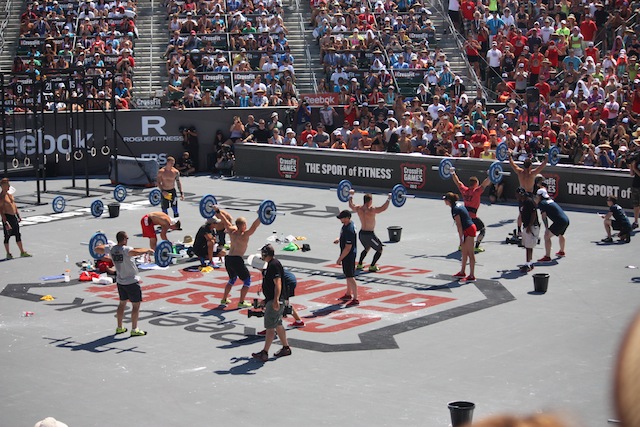 What better way to prepare for the 2013 CrossFit season, then to watch a replay of the 2012 CrossFit Games!
For those who live in America, ESPN2 will be airing a replay of this years showpiece.
From 4:30PM on December 16, 2012, the sports channel will air selected highlights of the Games, all the way until midnight.
Here's the breakdown of what events will be shown:
4:30 pm Camp Pendleton Endurance Test
5:30 pm Camp Pendleton Women's O-Course
6:00 pm Women's Ball Toss and Track Triplet
6:30 pm Women's Medicine Ball & HSPU
7:00 pm Women's Sprint & Rope-Sled
7:30 pm Women's Clean Ladder
8:00 pm Women's Chipper
8:30 pm Women's Double Banger
9:00 pm Women's Elizabeth, Isabel, Fran
10:00 pm Men's Chipper
10:30 pm Men's Double Banger
11:00 pm Men's Elizabeth, Isabel, Fran
Unfortunately, the times are only for those in America, although you can always check out some of the highlights on YouTube.