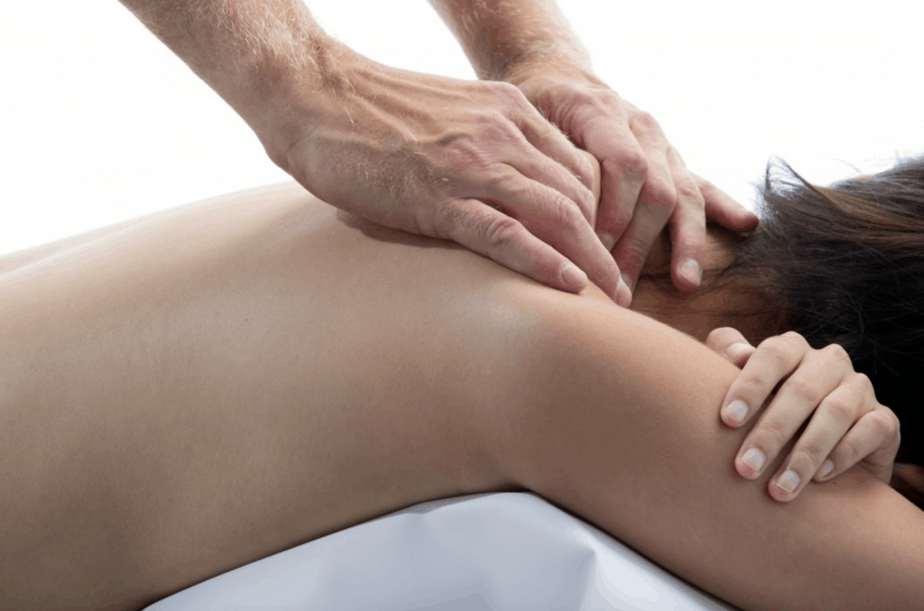 In the past, massage was the exclusive domain of the wealthy and upper-class. People would only get a massage for pleasure, but now they are the things of the past. More and more people are getting massages not as a hobby but as a therapy. Massages can give you both physical and mental relief.
Massage is now used for physical problems like pain, headaches, migraines, muscle fatigue, blood pressure, etc. They are also used for psychological issues like stress, when you do not have enough sleep, when you are in the wrong mode, etc.; with a proper massage, you can solve all these mental and physical problems. But where to find an accurate and professional therapists
Registered Therapists
All you need to do is get a registered massage therapist; these professional therapists are trained in human psychology, anatomy, physiology, neurology, and ethics. They are trained in all these areas to provide a proper and effective massage to the people who badly need a massage. 
But how would you know that you need a massage? Some signs tell you you must have a massage as soon as possible.
Signs for massage
Following are Ten Signs that tell you that you need a massage.
1.
Stress
Stress is among those things that are inevitable in our lives. We all feel some stress either because of our work or family issues in our lives. Before going to the doctor for some medicine to cure your stress, you should try a massage. Because with massage, endorphin hormones are released in the body. They are responsible for our happiness, thus relieving the stress. So, next time you feel a bit stressed, you should go for a massage.
2.
Headache
Tension can be the primary cause of headaches. The tension strains the muscles, which in turn causes migraine. To do away with a headache, a massage is the best option. Massages relax the muscles in your head, thus increasing the blood flow to your head. With more blood, the strains in the muscles decrease, thus lessening the headache.
3.
Pain in the neck
Sometimes, severe pain can be felt in the area surrounding your neck due to bad posture. You should go to a massage therapist whenever you feel pain in your neck. These therapists know the specific areas of the pain and can relieve the neck's pain with a single massage.
4.
No proper sleep pattern
When there is no appropriate sleep pattern, people often go for tablets, which can harm their health in the future. Instead of medicines, you can have a massage that will relax your muscles and you can have better sleep with increased blood flow.
5.
Muscle fatigue
Muscle fatigue is primarily caused by lactic acid that is produced during work. Your body needs to remove these toxins to relax. Massage is one of the effective ways through which you can remove these toxins from your body.
6.
Muscular restrictions
In muscular restrictions, your muscles are restricted from moving around. You feel that they are stuck in your organs. These muscles need relaxation to get back to normal, and for that, massage should be on the priority list.
7.
Changing mood
Sometimes you have depression and anxiety due to your mood not being on good terms. You need a single massage to change your mood from being depressed to being happy. The massage will relieve the stress and release the endorphin hormones that cause happiness. Thus your mode can be changed with one proper massage.
8.
Bad shape
If you feel that your skin is dry or uglier than you are, it is a sign that you need a massage. With massage, your drainage cells are eliminated from your skin's surface, and new cells emerge, giving you a better and more beautiful shape.
9.
Circulation
For higher blood pressure, massage is an effective way to lower it. With more relaxed muscles, blood flow in the veins becomes easy, and blood pressure in the veins reduces. Additionally, when blood properly circulates in your body, the healing process increases; thus, it is suitable for young and older people.
10.
If you have done it before
If you are unaware of any kind of massage, you should try it at least once. Massages give you relaxation and many benefits; if you have not experienced it before, you should do it. Once you start massaging your body, you will be unable to restrain yourself from doing it every month, if not weekly.
 Conclusion
A massage can give you relief both physically and mentally as well. It is the best remedy for stress, anxiety, and depression. Physical problems like muscle pain, muscle stretch, and neck pain can be cured through a massage. It does not mean you should do massage when you have these problems. You can do it for relaxation as well. Everyone should get a massage at least once a month.