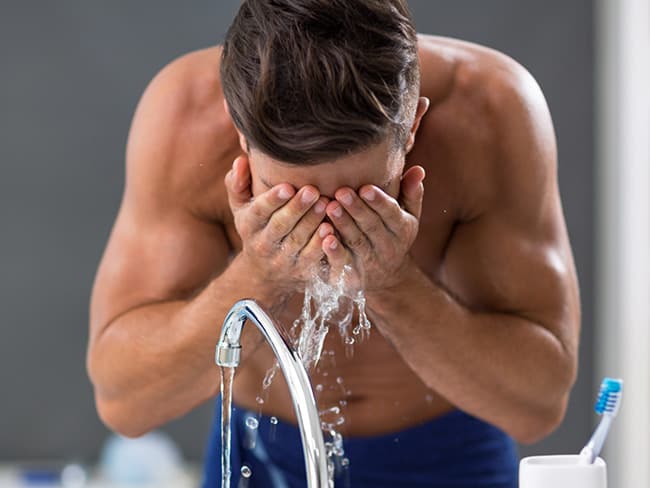 Once you have decided to get Botox injections, you will have to search for the best Botox injections available near you and make sure the doctor is skilled and experienced. Once your appointment is booked, you will need to start preparing for your first Botox treatment.
On the day of the treatment, your doctor will cleanse your face and apply numbing cream before inserting the Botox injections. But the struggle doesn't end here. After your treatment, you will need to focus on Botox aftercare. You should know what you should do and what you should avoid after an anti-wrinkle injection. Let us help!
What should you avoid after a Botox?
Botox is a simple, quick, and effective solution to the problem of face wrinkles. Another advantage of this procedure is that it does not require any anesthesia, so there is no downtime. After a Botox injection, you can go on with your everyday activities, but here are a few things you should keep in mind.
1) Avoid exercise
You should avoid going to the gym and doing intense workouts, especially for the next 24 hours, because exercising causes the spread of the toxin to the muscles it shouldn't make contact with. So do not head to the gym.
2) Avoid events
Botox side effects include redness, swelling, and slight bruising around the areas that got the injection. This is why you should not plan any big events after your Botox treatment. The duration and intensity of side effects vary from person to person, but it is better to be aware of them instead of going to an event with a swollen face.
You can use an ice pack to reduce the bruising and swelling. If you think you need a few adjustments, don't worry. Visit https://www.drdarrenmckeown.com/coolsculpting/ and book your appointment. Our professionals will do your touch-up and will be more than pleased to assist you.
3) Do not rub your face
Do not rub the areas treated by Botox injections because this can cause the movement of the neurotoxin to muscles and areas that should not be in contact with the toxin. You should also avoid getting facials, chemical peels, laser hair removal, microdermabrasion, and shaving your face, as all of these things can impact your Botox injection results.
How long do Botox injections last?
The effects of Botox injections typically last for around three to five months. However, the duration can vary from person to person with as minimum as two months to a maximum of eight months. The time duration depends on how fast your body metabolizes the neurotoxin.
Once the body degrades the toxin, the effects of the Botox wear off, after which you will need to get a second treatment done. If you think that the treatment made a significant impact on your look and skin and boost your confidence, then you should go for the second session.
In a nutshell
Getting a Botox treatment can be painful and expensive, but the results are worth it. To get maximum results, there are some things you should avoid after a Botox injection, including rubbing your face and working out. Your doctor will further guide you about what you should do and what you shouldn't do at the end of the treatment session.