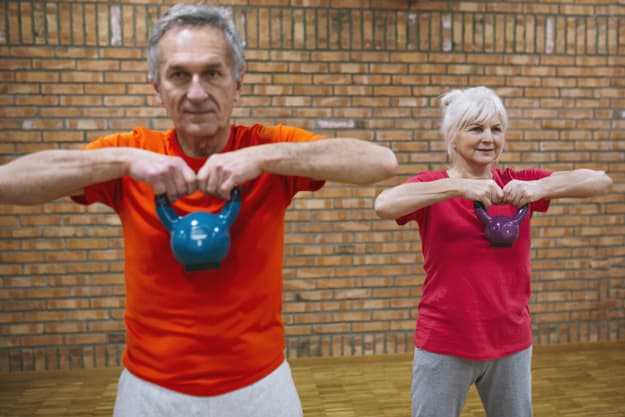 The reality of having a loved one grow older is hard to face. Your parents will always seem strong and healthy until one day, you realize that old age has caught up to them.  You need to take action before it is too late, as they could harm themselves by mistake. This can be a harsh realization but it requires prompt action to ensure that your parents remain healthy and well for as long as possible.
Of course, there are several options that you will need to look into when you realize that your parents need care. It can be hard to decide between getting a personal companion to provide the required care, or sending them to a retirement facility to be around other elderly people. The following benefits will give you an idea of why getting a professional personal companion to help take care of your elderly loved one may be an all-around better option.
Nutritious Meal Prep
As a person grows older, more attention needs to be given to what ingredients are being used in their meals. This is because the older you get, the frailer your bones/body becomes.  Eating healthy meals will ensure that your parents are getting all the necessary vitamins and nutrients needed in their diet. To avoid your loved one getting injured in the kitchen, or simply forgetting to eat because they are too tired to cook, you should look into hiring a personal companion for them. A professional caregiver will be able to keep track of your loved one's nutritional requirements and set a meal schedule that ensures that your parents are eating healthy food regularly. Plus, a caregiver will guard against unnecessary incidents in the kitchen.
Comfort
There is no place like home. It can be frustrating trying to convince your parents that they need to move to a facility for their health. Simply put, they do not want to leave the comfort of their own home, which is quite understandable.  Instead of wasting time over this argument, start looking for caregiver services that will allow them to remain in their home.  They will be cared for whilst surrounded by their home comforts.  You should not underestimate the importance of being in a familiar place for elderly people. In fact, in many cases, when an elderly person is forced to leave the comfort of their home, the risk of getting depression increase
Independence
This is kind of related to the previous point. Elderly people do not take kindly to being forced into anything. Sometimes, they don't even believe that they need any help.  Not to mention,  go along with your plans for having them in a facility where they do not have as much freedom. Independence is another benefit that your loved one gets when hiring a caregiver rather than going to a retirement facility or home for the elderly. They can wake up whenever they want, go out and socialize or simply have a quiet day if they want to. At the end of the day, having these options is important if you do not wish your parents' emotional and mental health to deteriorate.
Less Worry
Ensuring that your parents have at-home caregiver services will put your mind at ease. For the reasons mentioned above,  and because elderly people do not know how fragile they actually are, the family will always constantly worry if there is no one around to take care of their parents. While you may be there to help at times, you still have other obligations that you need to take care of. Not to mention, you may need to take care of children, which will further limit the time you have to care for your elderly parents. Having a qualified person attending to your loved one's needs will give you the peace of mind that you need. In addition, you won't have to worry about any falls or unnecessary risks that your parents could be exposed to when you are at work or running errands.
Companionship
One of the main benefits of providing at-home care for your parents is the companionship aspect. Unfortunately, elderly people are more likely to become isolated, which will negatively affect their mental and physical health. Having a person dedicated to spending time with your loved one will ensure that your parents do not get stuck in their home without human interaction. In addition, the older people get, the more necessary it is to engage in mental activity as a preventative measure against diseases such as Alzheimer's and dementia.
Cost-Effective
Believe it or not, hiring a nurse to take care of your parents is less costly than admitting them into a home for the elderly. If you do not want to risk placing your parents in a subpar facility and your budget is not that big, then at-home care is a much better option. You are only paying for the services provided and not for the accommodation and twenty-four-hour care. It will be less costly if you want the caregiver around for a specific set of hours rather than a live-in companion. 
Lower Risk of Injury
Having someone around to pick up heavy stuff, take care of chores around the home and prepare meals will lower the risk of your elderly parents getting injured whilst trying to do these tasks by themselves. As mentioned above, it is difficult for a person to understand that they are no longer as strong and healthy as before. When left to their own devices, elderly people will continue to do chores without waiting for your help.
This can be extremely dangerous since they could fall or get injured when there is no one around to help them. When you hire a caregiver, you provide your parents with personalized care. While a retirement facility may boast about having the best health equipment and follow-up, having a personal companion ensures that your parents get the one-on-one attention and care needed to be in the best form possible. 
These are just seven of the many benefits you get when you hire an at-home professional caregiver rather than placing your parents in a retirement facility or leaving them on their own and hoping for the best. Now all you need to do is find the right services around your area and figure out what your parents need help with. In no time, you will find yourself sleeping better at night and focusing on your life.  You can rest easy knowing that your parents are being taken care of.