With 2014 nearing an end apparel company TheBrave has announced it's team of athletes that will lead the brand in 2015.
Here is a closer look at the 10 athletes who make up #TeamBrave
Chad Mackay
In the functional fitness world, Chad Mackay needs little introduction. A three-time CrossFit Games competitor, Mackay has finished inisde the top 15 each time he has competed at the StubHub Center and was recently the coach of Team Australia at the 2014 CrossFit Invitational. Co-owner of CrossFit Active in Sydney, an affiliate that had three teams and six individual competitors at the 2014 Regionals, Mackay is an inspiration to countless athletes across the globe.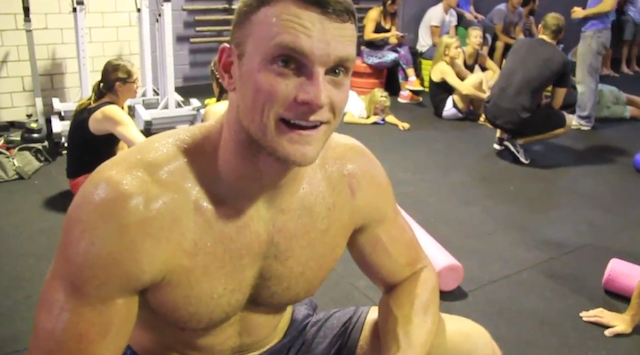 Jessica Coughlan
With 14 years exeperience as an elite gymnast, and some incredible strength numbers (150kg back squat and 110kg clean), it's no surprise Jess Coughlan has established herself as one of Australia's top athletes. Following the successful RAW Strength and Conditioning programm, Coughlan placed sixth at the 2014 Regionals, in what was an incredibly competitive field. She is also the co-owner at CrossFit Norwest in Sydney, Australia.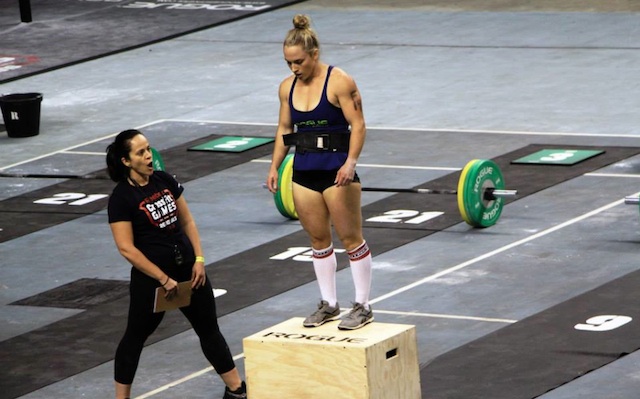 Dean Linder-Leighton
Dean Linder-Leighton, or DLT, capped off a great year with a second place finish behind Rob Forte in the 2014 Schwartz's Challenge. He has recently moved to Western Australia to coach at CrossFit Superbox and with some great olympic lifts (130kg snatch and 155kg clean and jerk), and a massive engine (1st place in Australia in 14.1 Open workout with 437 reps) Linder-Leighton will be on to watch during the 2015 CrossFit season.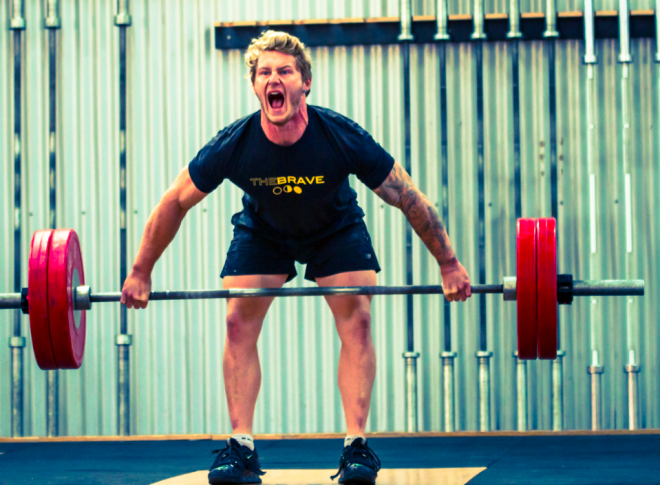 Justine Beath
Justine Beath is alreay a veteran in the functional fitness world, having made her mark during the 2011 Australia Regional where she threw up the biggest thruster of all female athletes. Having trained under Adam Pirri at CrossFit Active for the last few years, Beath has improved on all aspects of her fitness, recently lifting a massive 100kg clean and jerk at the 2014 Schwartz's Challenge.
Patrick Fitzsimons
Fitzsimons, or Paddy as he's called among friends, is an ex-rugby player and co-owner of CrossFit Active. He trains regularly with Chad Mackay, and apparently the most annoying thing about Fitzsimons accoring to Mackay, is that "he's so fast in workouts". With a 12th place finish at this year's Australia Regional, Fitzsimons is hoping for a breakout year in 2015.
CJ Walker
CJ Walker is one of the latest athletes to be signed by TheBrave, teaming up with the breand just before the 2014 Australia Regional. With a 14th placing at the Regional and a 12th placing at the 2014 Schwartz's Challenge, Walker has proven himself to be one of the top contenders down under.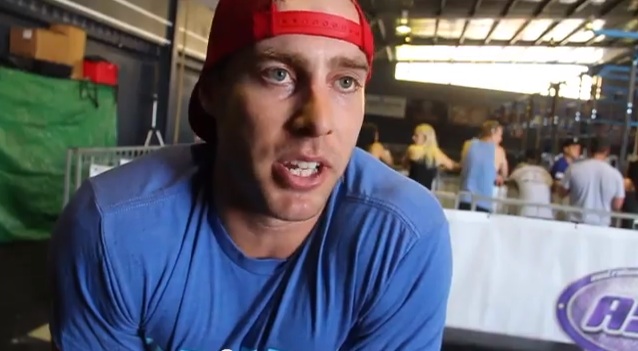 Jaime Goodwin
Jaime Goodwin is currently the only New Zealand athlete signed by TheBrave. She placed 25th at the 2014 Regionals, with her best performance in the handstand walk (200ft). Goodwin also has some impressive gymnastics numbers with a 20 unbroken bar muscle up PR:
Mitch Sinnamon
Mitch Sinnamon competed at his first Regional event this year, placing 23rd at the 2014 Australia Regional. With a top performance in the hang snatch event (245lb – 9th) and a solid result in the 50s Chipper, Mitch proved his great result from the Open (40th) was no fluke.
Amy Alessi
Amy Alessi trains at Schwartz's CrossFit Melbourne under Ben Schwartz, and had a stellar debut at the 2013 Australia Regional. She placed 2nd in the 30 burpee muscle-up event, only beaten by Amy Dracup. In 2014 Alessi opted to compete for the Schwartz's team, which went on to finish sixth overall in the Team division.
Jordan Bender
Jordan Bender has been a long time member at Schwartz's CrossFit Melbourne, qualifying for the Australia Regional back in 2011. Since then he has had some great results in the Open, despite missing out on individual qualification. As a member of Schwartz's CrossFit, Bender has been part of the team that qualified for the CrossFit Games.