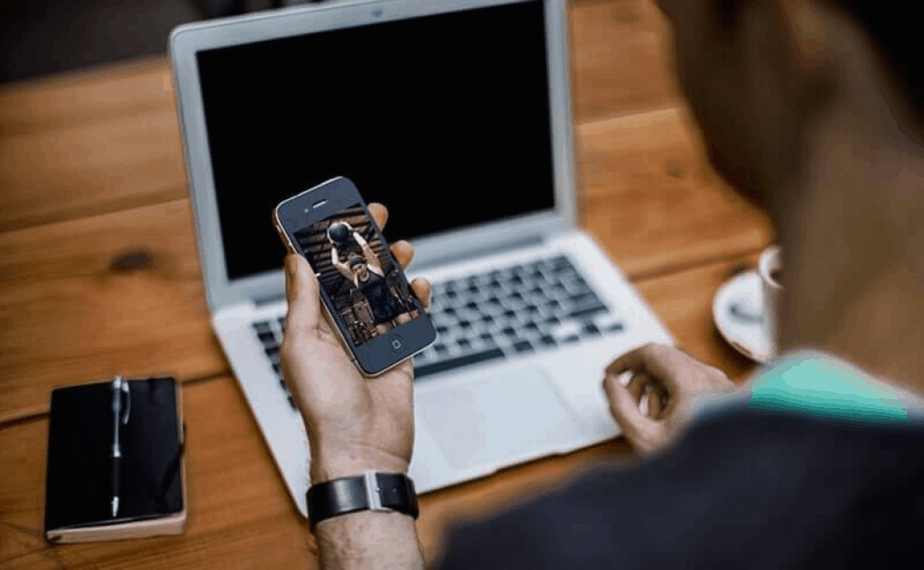 Today many businesses are shifting towards e-business. This shift is basically due to the ease the Internet provides to business owners. Most of your management tasks are done automatically. You don't need to hire labor to perform simple tasks.
The Internet has also showered its blessings on the health and fitness industry. Trainers can now provide their training services to their clients virtually. They don't need to go and attend to their clients physically. All they need to do is just to get personal training software that can connect them with multiple clients simultaneously. They can easily keep track of their client's progress and give them suggestions on how to achieve their goals quickly.
What is Online Personal Training Software?
As the name suggests, the personal trainer software is designed for trainers and training-seeking individuals. If you want to get health and fitness training services online, you can download particular trainers' personal trainer software. The trainers will monitor your workout progress and design nutrition and other plans for you through their personal trainer softwares. They will also make you learn exceptional workout activities which are most suitable for you. You may pay them using these applications and obtain their subscriptions without having to spend a lot of money.
Features of Best Online Personal Training Software
Trainers can create their own training software or obtain subscriptions to other software. You should check for the following qualities when purchasing personal trainer software for your business.
1.   Client's Profile Management
The first and foremost thing you must look for in a trainer software is the client's profile management feature. How handy the software is and how well the client's details are organized and displayed on the interface. In only a few clicks, you should be able to examine the client's whole history as well as their current status. You won't be able to conveniently manage clients' meeting schedules and payment plans if your trainer software is difficult to use.
Furthermore, the greatest trainer software allows you to connect with new clients rapidly. New customers can ask you to let them in if they follow the payment schedules. All you have to do is click a few buttons and then upload their health and nutrition programmes based on their history.
2.   Client's Progress Tracker
The critical factor of any trainer software is the client's progress tracker. The tracker should efficiently track all of your clients' activities. This personal trainer software lets you efficiently deliver your training and exercise videos to your clients. Your clients can also conveniently update their workout records and every minute detail on this software as they exercise.
Moreover, the follow-ups and other reminders are sent automatically to your clients if they show any low progress in their workout. These automated reminders let you manage multiple clients easily and grow your business.
3.   Easy Plan Builder For Customized Training
The difficult task in providing personalized training is developing individual exercise and diet plans. You need to work on google sheets and add different templates to organize the data. The ergonomic softwares does this work for you.
One such example is Mevo software. These softwares come with pre-built diet and nutrition plans. All you need to do is modify these plans according to your client's specifications. Most software comes with visual and information cards as well. These cards make your clients understand their plans easily.
Therefore, your time and energy will be saved automatically in your training business with this smart software.
4.   Audio and Video Meetings
Because online trainer software is a virtual service, your clients will not have the opportunity to meet you in person. Your company's credibility may suffer as a result of this absence of physical communication.
To avoid this problem, you can organize online training courses or schedule one-on-one video chats with your clients at convenient times. These video and audio conferences demonstrate your visual presence, which encourages your clients to take responsibility for their actions. Clients will also instinctively trust your apps, just as they would trust any personal trainer.
5.   Easy Payment Methods
Billing options that are dynamic and simple to use are included in the premium personal trainer programme. These tools make it possible for you to collect payments from your customers on time. You can also send auto-generated reminders to your customers when their payments are due.
Additionally, this software allows you to create invoices. These invoices can also be printed by your clients using printers.
You can also set different discounts to various payment options. The client can choose from a variety of payment options, and their deals and taxes will be computed automatically by the softwares.
Furthermore, some software provides a variety of payment choices. These possibilities enable you to create not only domestic but also worldwide clients. As a result, you'll be able to expand your company globally swiftly.
6.   Promotions and Marketing
With this amazing personal trainer softwares, you don't need to market your business in the digital world. The software will do it for you. These personal trainer softwares come with special online tools that create exciting offers for new and old clients. The attractive packages advertise your business and motivate people to start online training with you on such an amazing budget.
7.   Scheduling Appointments
This software allows you to schedule appointments for your clients automatically. Clients can choose from a variety of available slots on the calendars. When the meeting is scheduled, you will receive an automatic notification. You can also accept or decline appointments based on your availability.
Clients can also schedule appointments for solo or group sessions. As a result, your entire training business will be automated, allowing you to relax and concentrate more on your training sessions.
How To Start Your Personal Training Business?
If you are looking to start your own personal training business then you need three following things.
Right Technology
Right Application
Exercise equipment and workplace
So, to start your online training business you not only need trainer applications but tech devices like cameras, mobiles or laptops as well. This tech will let you monitor your clients through trainer apps smoothly. Moreover, a proper workplace with right exercise equipment will add a more professional look to your training videos and develop reliability in your clients.
Conclusion
If you want to stay more organized and expand your training business globally, invest in the best online personal training softwares. This program is not only advantageous to you, but also beneficial to your clients. With these training softwares, you can train your clients at their location while simultaneously managing many clients from anywhere in the world.
Moreover, the online fitness app will be a supplement to your whole business. Therefore, you need to be vigilant while selecting one. You need to see whether the software can handle the following things or not.
Will your clients be comfortable with the particular software features?
Can the software manage multiple niches of exercise?
Is the software compatible with IOS and Android?
Can software handle number of clients easily?