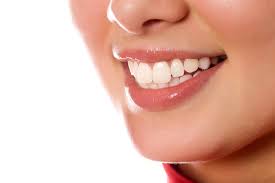 Online dentists are basically an innovation of the digital age, it enables every person to have access to a licensed dentist at all hours of the day. Whenever and wherever they are needed. Much like how we are all now always connected and interacting through social media platforms, having an online dentist means that you can avail of the services and expertise of a genuine and board-certified dentist all the time. But of course for a fee.
When we pay subscription fees for our cable, telephone, internet and the like, we are able to use it for a specified period of time as much as we like to do so. This is how online dentists are set-up. The client, or the subscriber, pays a monthly or annual subscription fee to be able to use the services of the online dentists for that given period. It is up to the subscriber to use the services as needed. Or whether to take advantage of the services they have paid for.
There are many advantages in getting an online dentist subscription. But the primary one is the assurance and peace of mind that when you need a dentist for yourself or for your family members, that it is readily available and you do not even need to leave the comforts of your home.
Other benefits include getting consultation and treatment from licensed and live dentists that you normally just see in dental clinics. Not having to pay exorbitant amounts for emergency procedures or late-night consultations.
You can also ask from your dentist about oral health practices that you are too embarrassed to ask from anyone without having to fear sounding ridiculous, you can even talk to a dentist about making your teeth pearly white, or what foods to avoid if you do not want to have bad breath or what to do if your child has a loose tooth. So why not ditch your old dentist for a more accessible online dentist? 
Always Available Online Dentists
Online dentists are always available, and whenever you need to contact a dentist. All you need to do is go to the online dentist website, log-in to your account and request the services of an online dentist. The site will then match you with an available dentist based on your needs and location.
The site will ask for your presenting problems and after submitting the request. Then the site will forward your concerns to their dentists and the dentist will either call you or voice chat or video call with you. Depending on your preference.
The whole process will take a few minutes after you submit your request. You can even request for a consultation at any time of the day. Since you never know when a bad toothache will occur. So whether it is late at night or in the wee hours of the morning, you can be assured that a dentist will be available for you.
The online dentists service platform can provide such services to their subscribers since they employ hundreds of dentists around the country. This is also why the waiting time is short and connecting to a live online dentist is faster.
These dentists probably have their own clinics to begin with. But they still get on the online dentist platform as it enables them to reach as many patients as possible. With an online dentist subscription, you are able to receive dental and oral health consultation. In addition you get treatment 24 hours a day, every day of your monthly or annual subscription. You do not need to worry about waking up at night due to a painful molar and needing to go to the emergency room for emergency services which can be pricey at times. 
Online Dentists Cheap Treats
Subscribing to online dentists is cheaper than getting a new phone subscription and imagine the importance of oral and dental health to you and your family's over-all health. It would be to your advantage to get your subscription started today. You do not even have to line up or go to a clinic to get a subscription. You can do everything online, and pay through your credit card.
Having a dentist on call is expensive. You need to pay a retainer's fee in the same way that you have a family lawyer. If you cannot afford a family dentist, you need to brave the waiting line and spend as much as a day to just get into a dental clinic to have a tooth extraction or simply to consult about your wisdom tooth or a crooked front tooth.
What you pay in subscription fees is cheaper than the costs of worrying about going to the clinic. Or sitting in a dental chair. You do not have to wait for the morning to go visit a dentist. If you had a terrible toothache last night you can avoid going to emergency rooms and paying more for emergency procedures or treatment. Getting an online dentist subscription may be cheaper. But you will always be given priority and importance that you will feel it is a treat. 
Subscribing to Online Dentists
Now that you are convinced that getting an online dentist subscription is the best decision you can make for you and your family's well-being and health, then just head to the online dentist website and check out the how to subscribe button. You can also read the facts and most frequent questions. Most of your concerns and questions will probably be answered there.
There are differing subscription rates, either on a monthly, semi-annual and annual subscription plans. Choose the best one you think will give you the most benefits. After which, you need to fill-in the basic information needed and your dental history and preferences. Then you need to submit the form and wait for confirmation. Proceed to check-out and input your payment details and wait for your account to be activated.
Once activated, you will be given a list of their accredited clinics and dentists for on-site consultation, treatment and procedure. If needed, you can then begin using your subscription after that. To request a dentist, you just need to log-in to your account and make the request to the site. And the site will then match you with the best dentist they have for your needs. 
Although online dentists are convenient, you should still personally visit clinics like smiles of kiln creek in kiln creek. This is so they can examine your teeth in person and determine any problems more accurately.