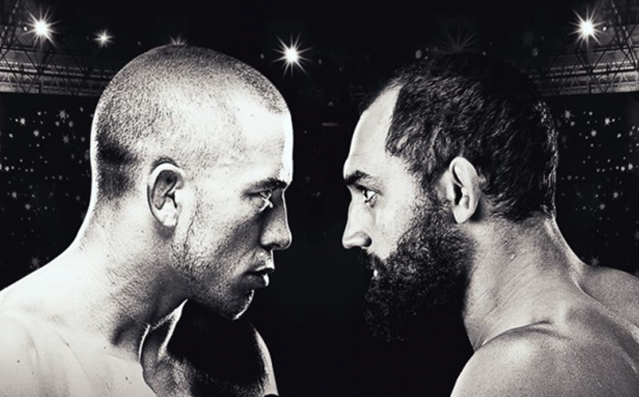 Combat sports, aka mixed martial arts are the perfect route to a healthy, clean living among a multitude of other benefits. But did you ever wonder how success is driven through the art of fighting? Continue reading to understand the deeper connection between fighting and the fight for success.
The word success is a vague term and holds a different meaning to each of us, but the success found in taking care of your mind, body and soul through combat sports can indeed cover all aspects of the word. Your physical and mental health is imperative to the success you wish to achieve in life, and yes, there are hundreds of sports and activities, but combat sports assist 'success' in many ways.
Fun
The average person often neglects typical and cliche exercise due to its inconvenience. Making your way to a gym and repeating the same key workouts can become too familiar and repetitive. The difference between a martial arts workout is variety; learning new techniques and continuously altering your routine will maintain motivation.
Enjoyment is the reason you will find yourself back in the gym, and as your flexes & balance improve so will your split-second decision making. Offensive and defensive striking or grappling will make all the difference in your responsive reactions, in and outside the gym.
Having fun releases endorphins to help tackle stress, leading to a happier lifestyle and a more positive outlook on approaching everyday living.
All Areas Covered   
Fitness – The world's greatest fighters possess core strength, explosiveness, speed, and agility; all of which can be built through combat sports.
Through all the sports and activities available, many martial arts you find interest in will have the highest overall physical fitness approach because no aspects are forgotten. The training you do inside of the gym will require weightlifting and running, but these exercises are attached with an end goal – to become physically prepared for combat.
Confidence – Once you have surpassed the necessary skills, gain strength, and see improvements, your self-esteem will rise. Often with too much confidence, a sense of narcissism may arise, but this does not last long in martial arts – a cocky, arrogant attitude inside of combat sports gym is rare. Why? Because there is always someone bigger and stronger, who can put you right back down. Self-respect is essential but no more important than respecting others.
Confidence, combined with a humble attitude, will take you far once the gym sessions are over your self-esteem, does not disappear.
No Limits – One of the main issues in preventing success can be a failure or giving up, martial arts will push you to your limits in a gradual method, allowing the student to grow into a dedicated athlete. Pushing your boundaries will become second nature once you become proficient in one or multiple combat sports.
The Perfect Example
32-year-old self-made multi-millionaire Conor McGregor can teach us a thing or two about combat sports and success. The Irish born former two-division UFC champion is the epitome of MMA success.
Born and raised in Dublin, Ireland, Conor McGregor grew up in a hard-working blue-collar family and began boxing as a young teenager. He grew into combat sports and decided to expand his skillset into mixed styles (mixed martial arts aka MMA).
As he competed on the amateur scene, McGregor would undergo a plumber's apprenticeship but would eventually quit and focus his full time on MMA.
Once McGregor had fought his way into the MMA spotlight known as 'The Ultimate Fighting Championship' the "success" did not automatically appear. Charisma, personality, confidence, maintaining a high level of fitness, having fun, and pushing the limit are prime examples of his success. And all those aspects can stem from his high-level combat sports training.
McGregor has gone on to break world records, own multiple businesses and has become the world's most recognisable combat sports athlete. Although McGregor's success is an extreme example, he is the proof and/or inspiration that could drive you.
The world's most successful fighter Conor McGregor returns to the UFC octagon at UFC 257 as the favorite, if you aren't already inspired to find success through combat sports, then watch his return fight and you never know, maybe the next champ-champ is reading this right now.
Conclusion
Success is subjective, but no matter how you define the word, mixed martial arts can help assist you in more ways than one.